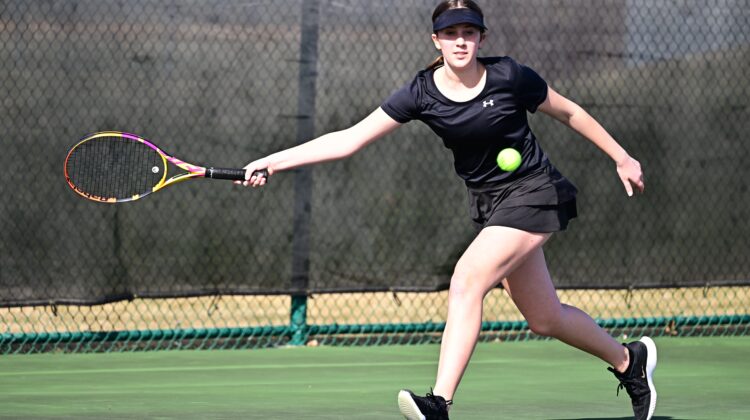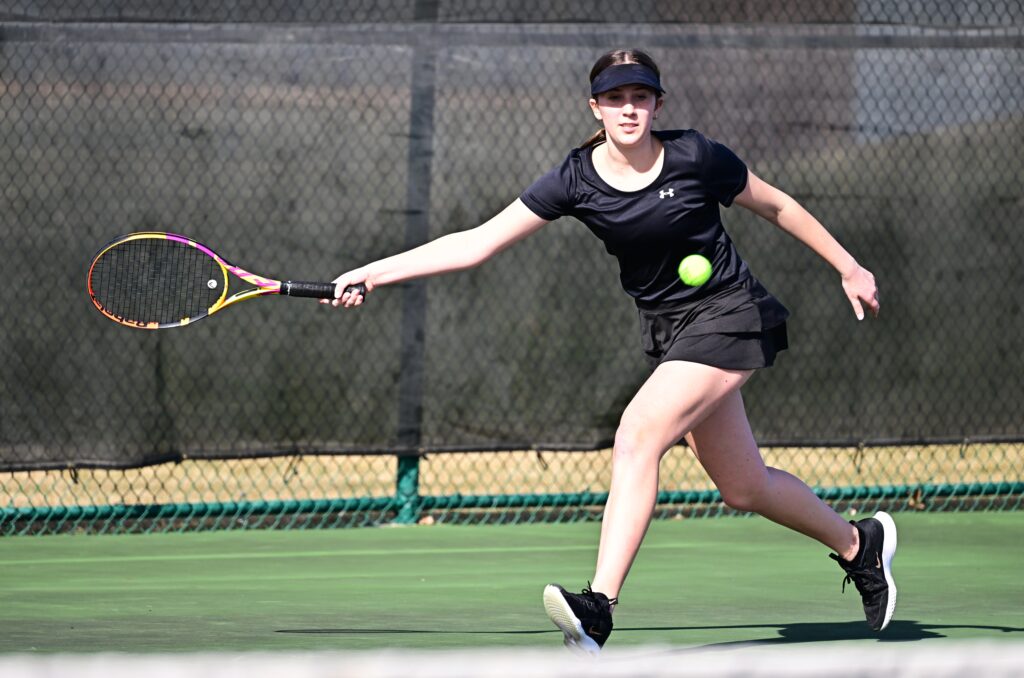 A tough opponent and some rainy weather proved to be a difficult combination on Tuesday for the Ankeny Centennial girls' tennis team.
Visiting Valley posted a 6-0 victory in a non-conference meet at the Prairie Ridge courts. The contest was called off due to rain before the doubles matches began.
"Valley is such a great team–one of the best in the state–so playing them was tough," said Centennial coach Alli Gustafson. "The Jags fought hard, and I am super proud of them all for stepping up when our No. 1 player (Esther Guan) was unable to compete."
Jenna Benkufsky moved up to the No. 1 spot for Centennial, and the rest of the Jaguars' lineup moved up as well. Anna Brosnahan filled in at the No. 6 position.
"I was very impressed with how well Jenna held her own. She competed until the very end," Gustafson said. "Anna was thrown into the singles lineup with little preparation, and she played very well. She rolled with the punches and was ready to go in when we needed her. The girls gave their all before the rain came in. We wish we could've gone to doubles, but the rain came in just before we were able to begin."
The Tigers remained unbeaten on the season, improving their record to 4-0. Centennial dropped to 0-2.
The Jaguars will host a CIML Iowa Conference matchup against Fort Dodge on Thursday.
Here are the match-by-match results from Tuesday's meet:
Valley 6, Centennial 0
Singles–Gu beat Benkufsky, 6-0, 6-0; Wang beat Price, 6-0, 6-1; Myneni beat Lofgren, 6-1, 6-1; Brown beat Sterling, 6-0, 6-1; Hockmuth beat DenBeste, 6-0, 6-1; Rickert beat Brosnahan, 6-0, 6-0.