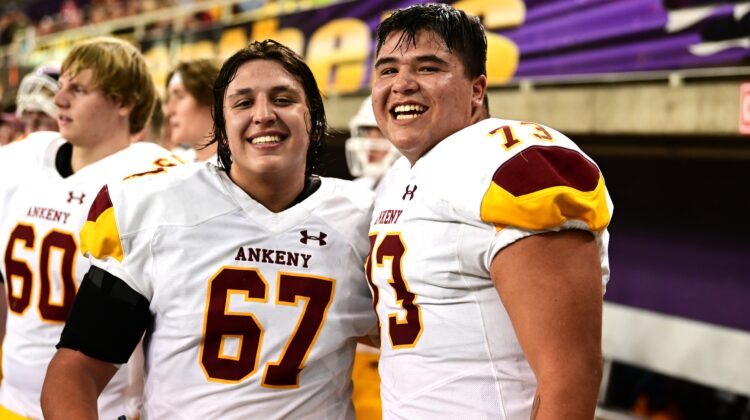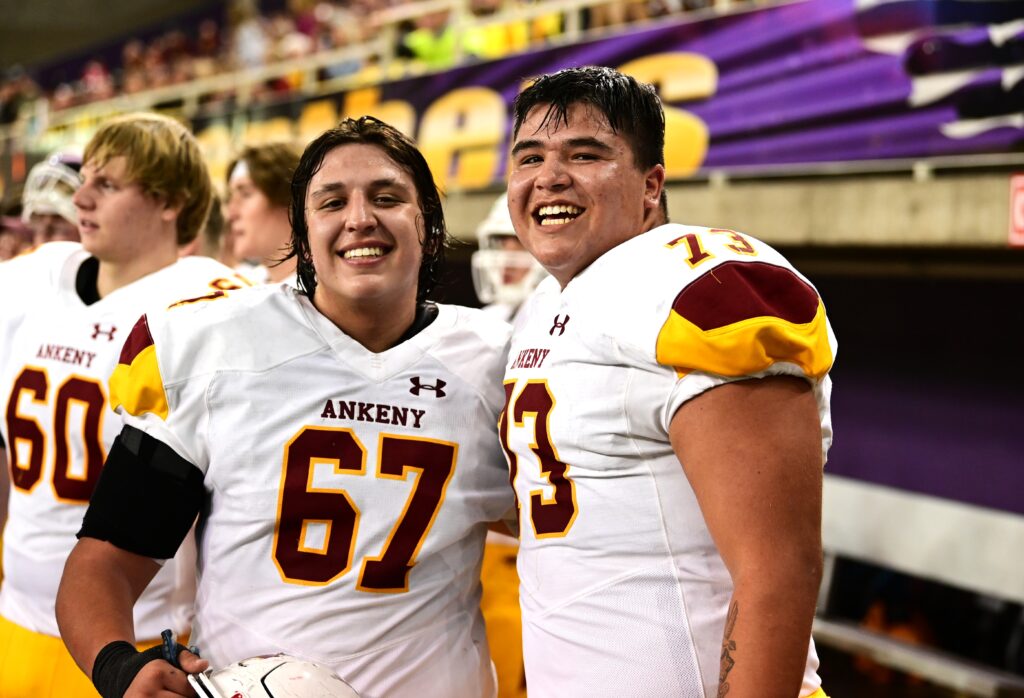 Ankeny offensive lineman Drew Monsivais has verbally committed to play football at Northwest Missouri State.
Monsivais, a junior, helped the Hawks to a 10-3 record and a runner-up finish in Class 5A last season.
"It was a pretty easy decision," said Monsivais. "There's a certain feeling I got the first time I was there and have had every time I've been since. It's hard to explain, but you just know that's the place you're supposed to be."
Monsivais was part of an offensive line that fueled one of the state's most explosive offenses in 2021. He was named to the all-district second team and was then selected to the Class 5A all-state third team by the Iowa Print Sports Writers Association, which picked the teams in conjunction with the Iowa Football Coaches Association.
Monsivais said he looked at a wide variety of schools.
"I've taken visits from places like Central College in Pella to NWMS to South Dakota and the University of Kansas," he said. "I've looked at schools across the nation from every division, but I just fell in love with the people and culture at NWMS. That's a huge part of what led me there–the people, coaches and culture are what makes the place what it is. The last time I was on campus I actually texted my mom, 'I forgot how much I love this place', and that's kind of when I knew I was going to go there."
NWMS posted an 11-2 record last season. The Bearcats reached the quarterfinals of the NCAA Division II playoffs before losing to Ferris State, 41-20.
"The amount of success they've had is obviously a huge attraction for me, but there's a lot of other things that brought me to the final decision," Monsivais said. "Obviously, the shiny trophies and rings and facilities are amazing, but I take lots of mental notes on visits and always talk in fealty for hours about them with my mom afterwards. Things that stuck out to me were the game day atmosphere, the player-driven team culture, the brotherhood, and the coaches' amount of personal connection and care for their players.
"The coaches down at Northwest are just as interested in building good students, husbands, fathers, and men as they are in winning!" he added.