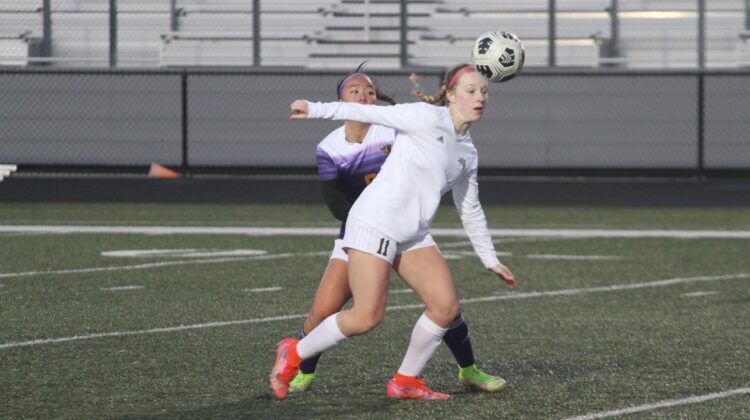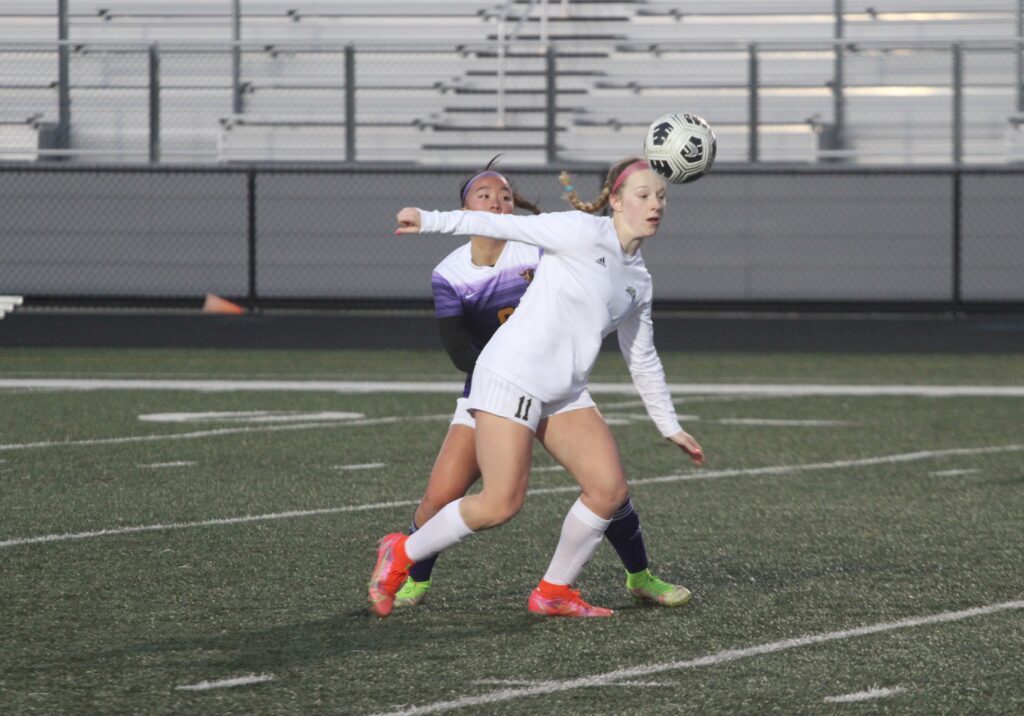 The Ankeny Centennial girls' soccer program has often relied on girls' basketball players to make the quick transition to the soccer pitch in the spring.
Meg Brandt helped Centennial to a girls' basketball state title in 2016. She then led the Jaguars to another championship in soccer just a few months later.
Current Centennial senior Elle Street has also excelled in both sports. She will play basketball and soccer at Simpson College.
Junior Averi Porter is another two-sport standout, and now freshman Ava Martin is making a dual impact as well. Martin scored the winning goal in double overtime to give the fourth-ranked Jaguars a 1-0 victory at No. 12 Johnston on Friday.
"It was an exciting finish," said Centennial coach Chris Allen. "We scored the goal, and the game just stops."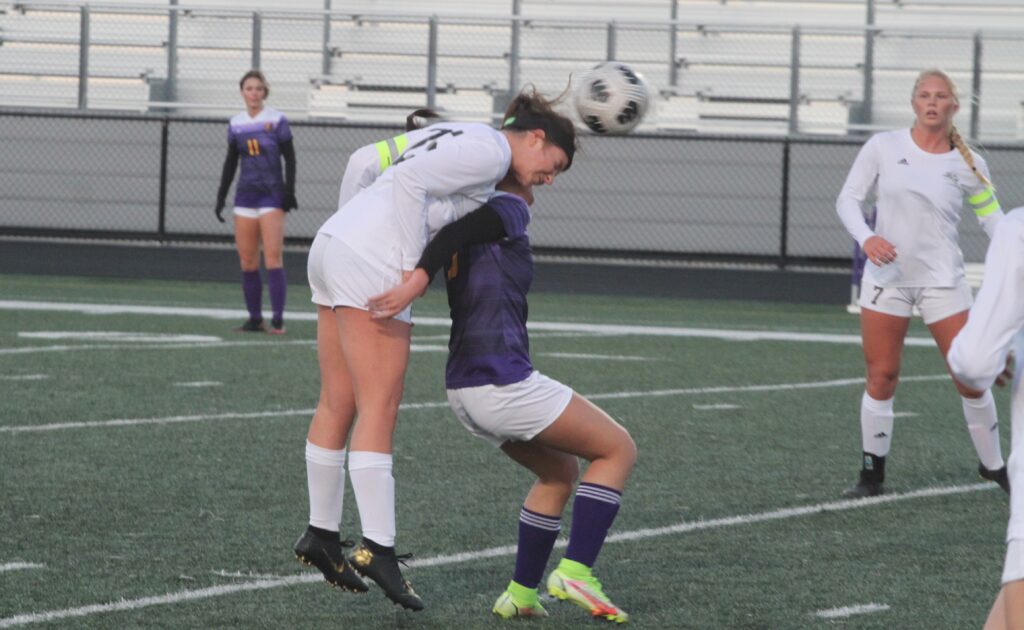 Martin was a key reserve on the girls' basketball team that qualified for the Class 5A state tournament. Now, she's filling a similar role for Allen's squad.
Martin scored her second goal of the season to improve Centennial's record to 4-1. The Dragons dropped to 2-2.
"When we switched sides for the second overtime, we kind of took the game back," Allen said. "We maintained possession and got really aggressive around the goal. We were just kind of putting them under pressure, maintaining possession and keeping the ball really close to their 18. We finally got inside a couple times with chances, and the ball fell to Ava and she tucked it away."
The Jaguars overcame some adversity to post their third consecutive shutout.
"We dealt with some yellow cards that had some players sitting out in key moments, but we were able to make adjustments and kind of hold on until we got them back on the field and then were able to capitalize in those final moments," Allen said.
The two teams battled on even terms at times in the cold and windy conditions. Johnston even threatened to win the game in the first overtime.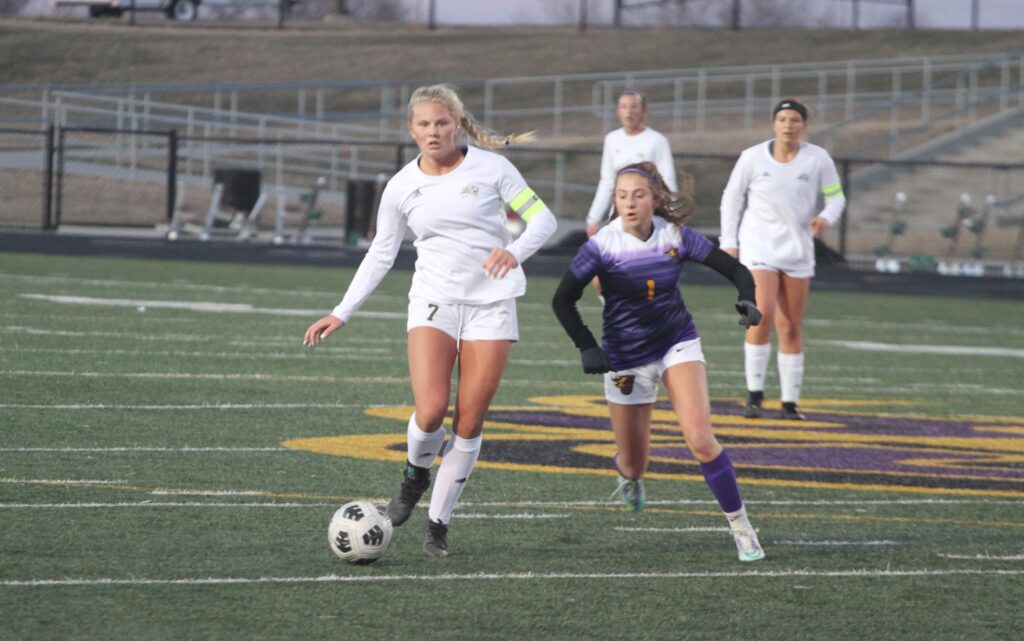 "My hat's off to Johnston–they stayed super well organized throughout the game," Allen said. "They then moved up a player up in the attack and made them a little more threatening, and they nearly got one on us in the first overtime. I think we weathered quite a bit of a storm in the last 2 minutes of the first overtime."
The Jaguars will now have a week off before hosting No. 1 Valley (3-0) on Friday. It will be a rematch of last year's Class 3A semifinal, which was won by the Tigers, 2-1.
"Valley is probably deserving of their No. 1 ranking, having seen them play at our tournament," Allen said. "They've got a really strong attack, and we've got to get ready for them. But our defense is looking pretty solid, even when we've had to pull Courtney (Kovacs) out of the back line."
Allen is looking forward to some better weather conditions, too.
"We haven't had a great night of soccer this spring yet," he said. "But we were glad to get the game (at Johnston) in. It was really questionable Thursday if we would. It ended up being not the worst night we've had this spring. But it'll be nice to see what we can do when we don't have to worry about the freezing temperatures and the wind that is changing the direction of the ball."