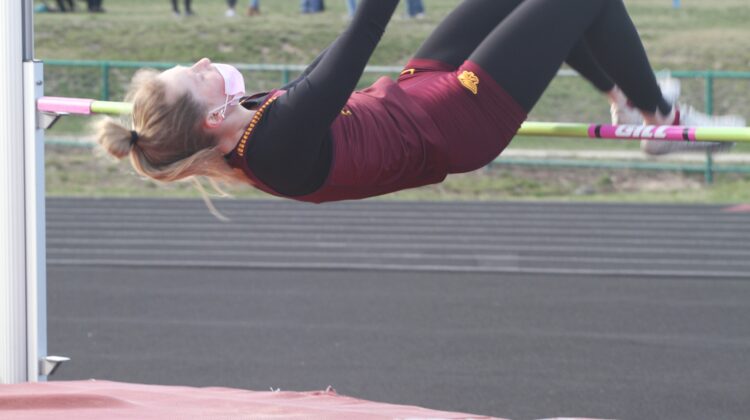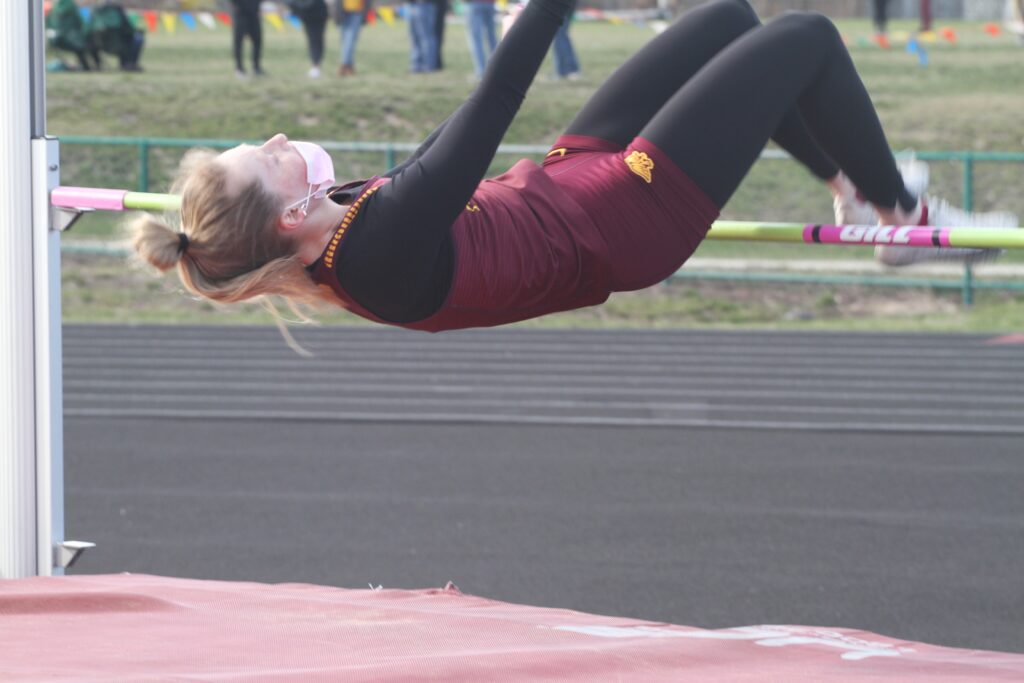 The Ankeny girls' track team appears to have a high ceiling.
The Hawkettes showed a glimpse of their potential on Saturday in the Brooks Relays at Valley, where they placed fifth in the 11-team field with 81.5 points.
"It was a good day," said Ankeny coach Thomas Cotter. "We're starting to put some of the pieces of the puzzle together."
Freshman Alli Macke raced to a victory in the 800. She posted a time of 2:19.53.
"She came off of multiple 400s and still threw down a (great time)," Cotter said. "That is the third-fastest time in state thus far."
Macke also teamed up with Lillian Smith, Gracie Lindaman and Sophie Loeffler to win the distance medley relay. The Hawkettes were clocked in 4:18.81.
"We ran a state best time," Cotter said. "We like the potential that race has for us as we look beyond the Drake Relays."
Ankeny's Kendra Winfrey won the shot put with a throw of 38 feet 2.75 inches. Teammate Hannah Baier was the runner-up in the discus with a toss of 117-1.
"That was no surprise in the throwing events," Cotter said. "Those were huge points for us, and both Kendra and Hannah are throwing very consistently."
Drew Beason added a fourth-place finish in the 3,000. She posted a time of 10:30.86.
"She shaved nearly 20 seconds off her season-best time to finish a strong fourth in a loaded field," Cotter said. "Her time should be good enough to get her in to Drake."
Alex Gloviak took fourth in the 1,500 in 5:07.75. She finished just ahead of teammate Lauren Jackson, who was fifth in 5:08.19.
"Alex shaved off 28 seconds from Waukee last week, and Lauren shaved 17 seconds," Cotter said. "That's very impressive stuff."
Morgan Johnson placed fourth in the 400 in 1:01.94. Loeffler was fifth in the 800 in 2:27.17, and Smith finished fifth in the 400 hurdles in 1:09.47.
Lexi Stephens tied for fifth in the high jump at 4-8.
"We still were not quite a full squad with the Centennial prom and other conflicts, but we were happy to compete," Cotter said. "We will finally have all hands on deck at Ames Tuesday."