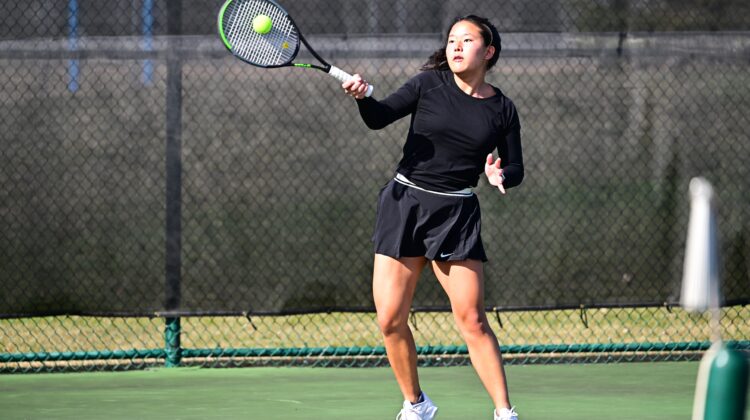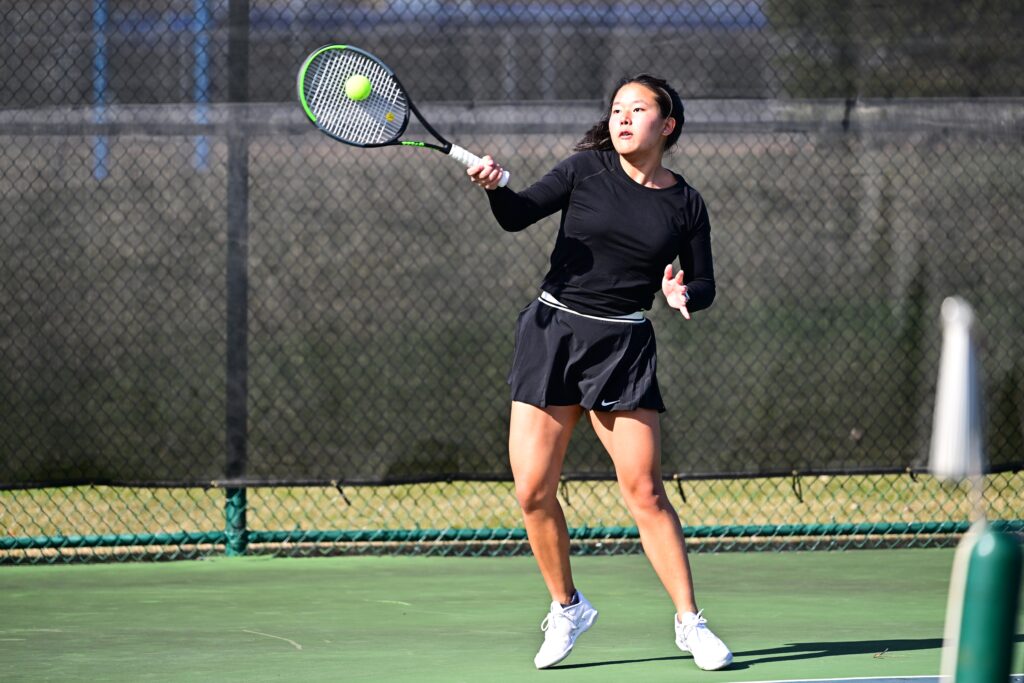 Junior Esther Guan is the top returning player for the Ankeny Centennial girls' tennis team. She helped the Jaguars to a 9-3 record last season, including a trip to the Class 2A state team tournament.
Guan and her sister, Claudia, teamed up for a sixth-place finish in the Class 2A doubles tournament. It equaled the highest doubles finish in school history.
Here is some inside info on Guan:
How is the season going thus far?
The season so far has been going ok considering the weather! We've had to be flexible with practicing indoors, but we have already made some considerable progress, especially with a relatively young team!
Obviously, the weather has not been very cooperative–you've had meets postponed due to the cold and rainy conditions, which has also made it difficult to practice. Has it been frustrating to deal with?
The weather has been super frustrating to deal with, but pushing through it will help us be prepared for matches with difficult conditions. Alli (Gustafson) has been organizing indoor courts for us when she can so we can practice indoors, which is very helpful!
You won both of your matches during your team's 6-5 loss to Ames in the season opener last Monday. Were you happy with how you played?
I was super happy with how I played against Katie (Gu). For it being my first meet playing at the No. 1 spot, I feel like I was able to shake off the nerves after the first few points and was able to take control of the match for the remainder of the match.
Do you feel any pressure playing at the No. 1 spot now, or are you looking forward to the challenge of playing every opponent's best player?
I do feel some extent of pressure playing the No. 1 spot, and it is a nerve-racking thing to play every team's best player. I am very excited to challenge myself and see how I compare to some of the state's best players.
You also teamed up with Madison Price for a win at No. 2 doubles. Have the two of you played doubles together very much?
Madison and I have not played much doubles together, but in our first doubles match together, I feel like we clicked very well and communicated efficiently. Overall, I'm excited to see what we can accomplish together as a team.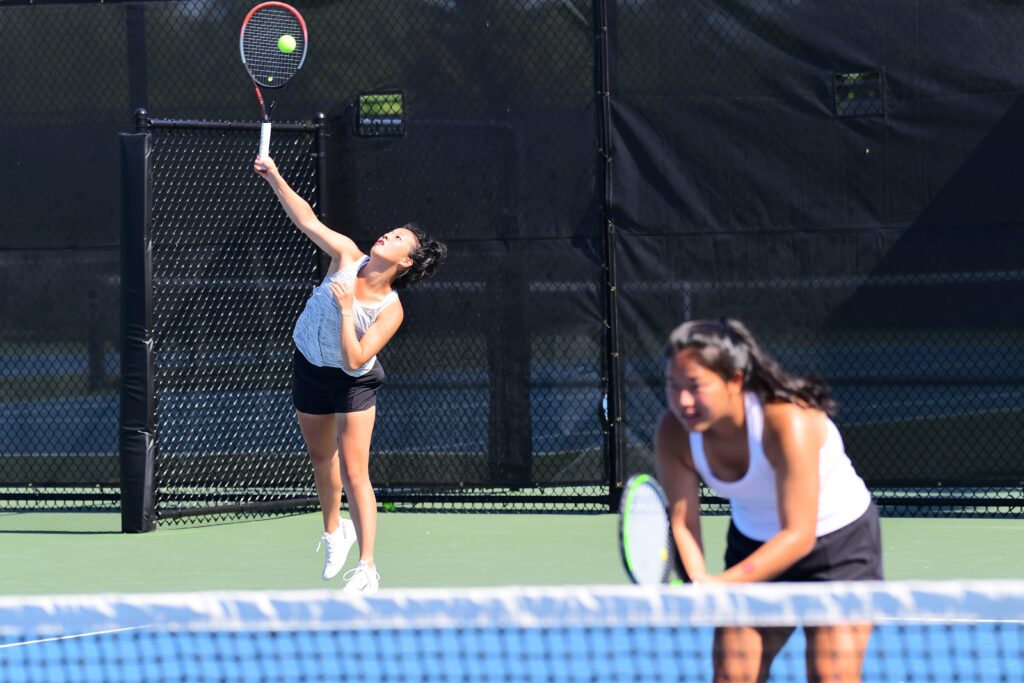 Of course, last year you played doubles with your sister and had a lot of success. Do you think it will take you awhile to adjust to a new partner?
It is for sure going to take time to adjust to any new partner. Claudia and I grew up playing tennis together, so teaming up for doubles was so natural. With Claudia, there had been a strong background of playing doubles together, so there were many things that could go unspoken between the two of us. The adjustment to a new partner has already gone better than I could have hoped! I think Madison and I have good communication, and I'm excited to see what we can accomplish together this season!
Do you prefer singles or doubles? Why?
I grew a love for doubles last year, but I do prefer playing singles because I am not the most comfortable net player. Last year, I focused so much on improving my doubles game, but this year, I'm looking forward to growing more as a singles player!
I know you didn't play in your team's 6-0 loss to Valley on Tuesday that was a rain-shortened meet. How do you think you would have matched up against the Tigers' Claire Gu, who is their No. 1 player?
Claire is an amazing tennis player, and I got the chance to watch her play at the individual state and team state finals last year. I think it would have been a hard challenge to play such a high-caliber player.
Your team has a new head coach in former Centennial standout Alli Gustafson, who is just 21 years old. Has it been a big adjustment for you?
Adjusting to Alli as our new coach has not been hard for me at all! She is very communicative, and she has emphasized building team culture this year. I have loved seeing her approach to the game this season!
How would you describe Alli's coaching style? Does she relate well to the players since she is so young?
I feel a big difference in the personal connection I have with Alli this year compared to past coaches. She is able to use her experience as a former Centennial player to share insights, and I think she is able to empathize with the wide range of emotions that we experience on the court and off the court.
I don't know how closely you follow women's professional tennis, but were you surprised when Ash Barty–the world's No. 1-ranked player–retired last month at the age of 25?
To be honest, I am not the biggest Ash Barty fan, but nonetheless, I was absolutely shocked seeing that she had announced her retirement.