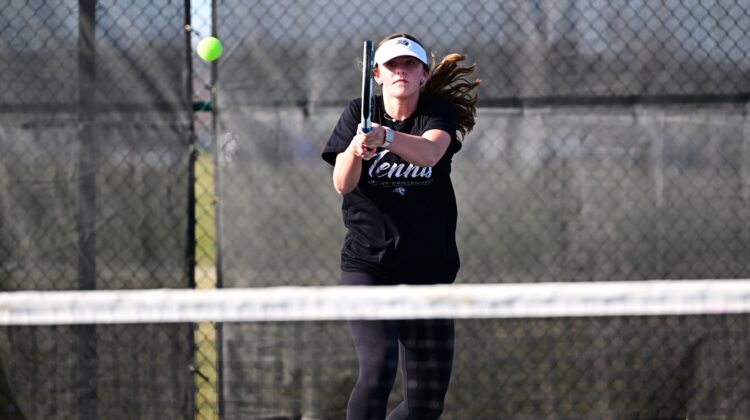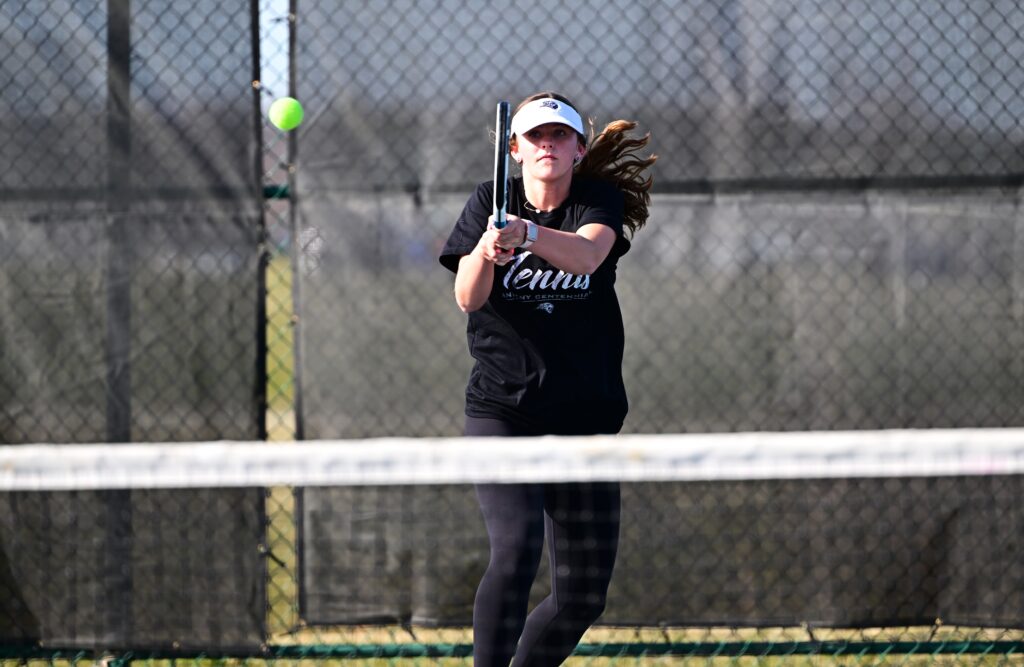 Monday's Johnston Invitational girls' tennis tournament featured many of the top teams in the CIML.
Ankeny Centennial competed in the six-team event along with Dowling Catholic, Southeast Polk, Valley, Waukee and the host Dragons. Each school played a dual meet consisting of a nine-game pro set against the other five squads.
"The girls played so well," said Centennial coach Alli Gustafson, whose team placed fifth overall with 88 points. "Overall, they learned a lot and played some great tennis."
Dowling won the tournament with 198 points. Johnston was second with 132, followed by Valley with 114.
Centennial's Esther Guan posted a 3-2 record at No. 1 singles. Her only losses were to Allison Szalay of Dowling and Ally Roeth of Waukee.
"Esther's dedication to improving was evident," Gustafson said. "She hung with some of the best players in the state and was constantly looking for ways to improve her game."
Gabby Mixdorf went 2-3 for the Jaguars at No. 2 singles. She posted a pair of 7-2 wins over Southeast Polk and Waukee.
"I was very impressed with Gabby," Gustafson said. "She stepped up to the plate and played her first-ever singles matches. She battled tremendously with the other teams, and I could not be more proud of how she handled the day with such a positive attitude!"
Centennial's Rozzie Sterling and Morgan DenBeste teamed up for a 2-3 mark at No. 2 doubles. They defeated teams from Johnston and Southeast Polk.
"Rozzie and Morgan had a great day of tennis as well," Gustafson said. "By the end of the day, they had found their rhythm and were working as a great doubles team. They were all over the court out there! It is so awesome to see."
The No. 3 doubles team of Nyah Rouse and Anna Brosnahan went 1-4 on the day. The No. 1 doubles team of Jenna Benkufsky and Madison Price went 0-5, but three of their losses were 5-4 decisions.
The Jaguars will play a non-conference meet at Des Moines Hoover on Tuesday.