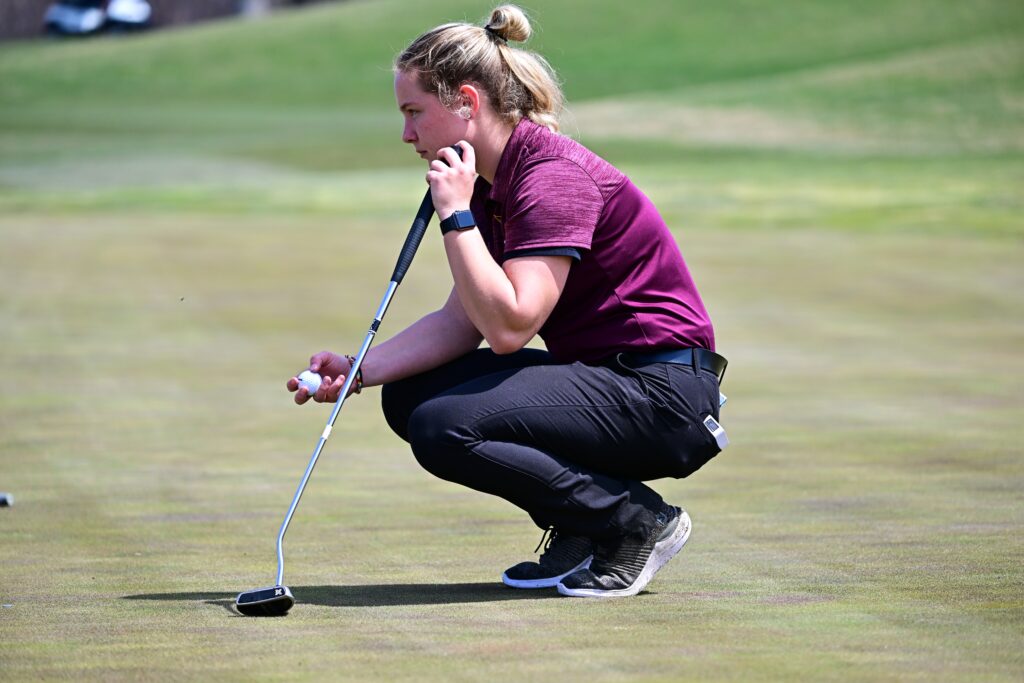 The Ankeny girls' golf team needs some time to regroup.
Playing for the third time in four days, the Hawkettes placed fifth among 10 teams in the Turk Bowman Invitational on Thursday at Veenker Golf Course in Ames.
"It was another hot day to play some golf, but the girls have certainly adjusted to the heat and played well!" said Ankeny coach Seth Hagarty. "We will take the weekend to relax and refresh ourselves before we play in the Southeast Polk Invite on Monday at Copper Creek and then our regional tournament at Willow Creek on Wednesday."
Third-ranked Marshalltown captured the team title by shooting a 347. Clear Lake, the No. 1 team in Class 3A, placed second with a 363.
Ankeny finished with a 412 total. Gia Blaser shot a 99 and Isabella Ross fired a 100 for the Hawkettes, placing 12th and 14th, respectively.
"I am so proud of Gia and Isabella for placing," Hagarty said. "They have both put in the work, and it's great to see them proud of themselves for all their hard work!"
Ankeny's Jori Webb carded a 106. Naomi SchraderBachar had a 107, Addison Smith shot a 114, and Olivia Froehlich added a 117.
Marshalltown's Amber Henson carded an even-par 73 to earn medalist honors. Meghan DeLong of Clear Lake was the runner-up; she also shot a 73.