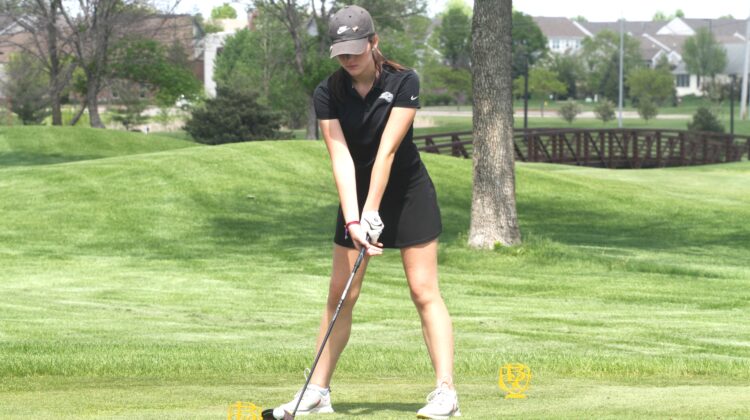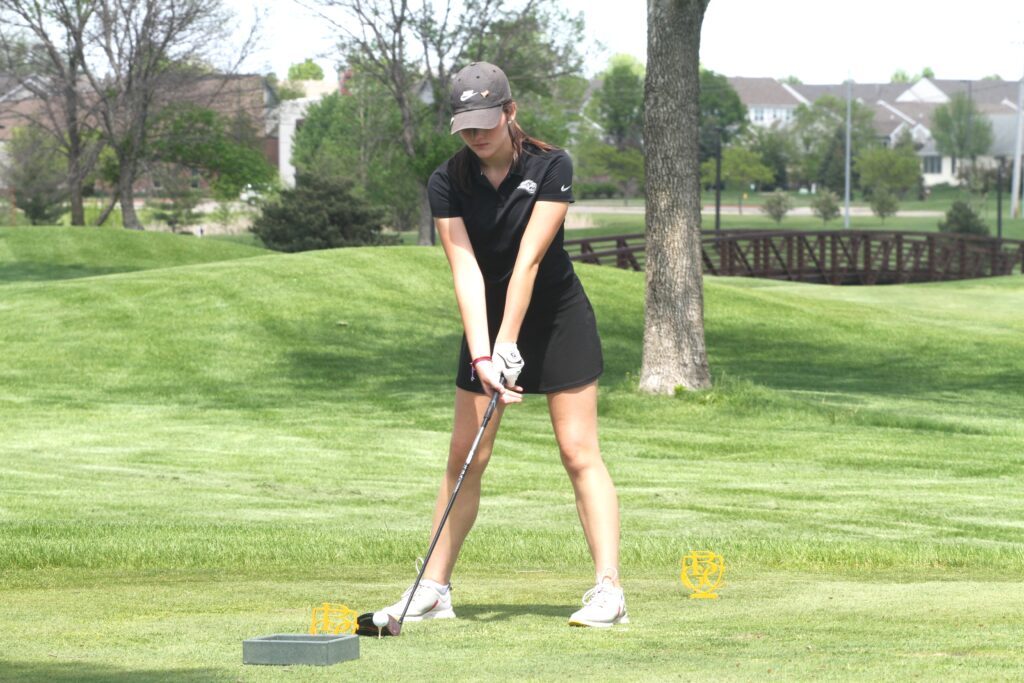 Olivia Joensen earned medalist honors for the first time in her career on Monday while leading the Ankeny Centennial girls' golf team to a 185-232 victory over visiting Mason City.
Joensen and teammate Vivian Wilson each shot a 9-over-par 45 on the front nine at Briarwood Golf Club. Joensen was the medalist on a cardoff–she had a bogey on the par-4, No. 6 hole while Wilson finished with a double bogey.
Payton Drefke shot a 47 for the Jaguars. It marked the first time all season that she was not the team's top scorer.
Kaitlyn Ault carded a 48, Grace Miller had a 55, and Samantha Lazear added a 56.
"It was a beautiful night!" said Centennial coach John Petersen. "The girls played well. We had four scores in the 40s for a solid 185."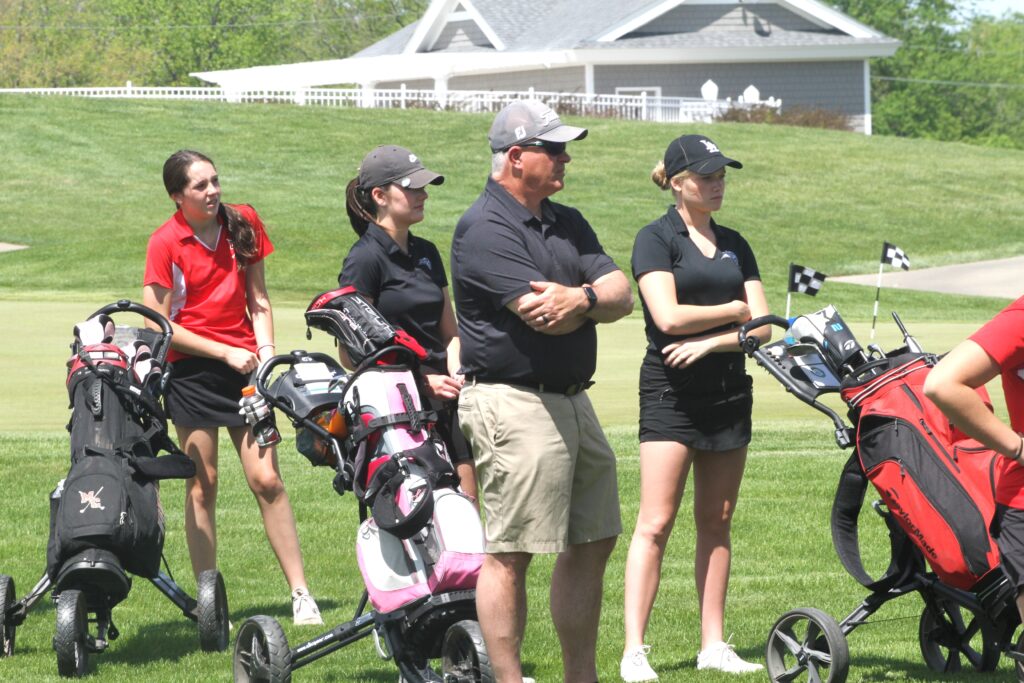 Centennial finished with a 4-2 record in the CIML Iowa Conference. It was the team's final dual meet of the regular season.
The Jaguars will play in a Class 4A regional meet on Wednesday at Veenker Golf Course in Ames. Dallas Center-Grimes, Des Moines Roosevelt and Waukee Northwest will be among the teams in the field.