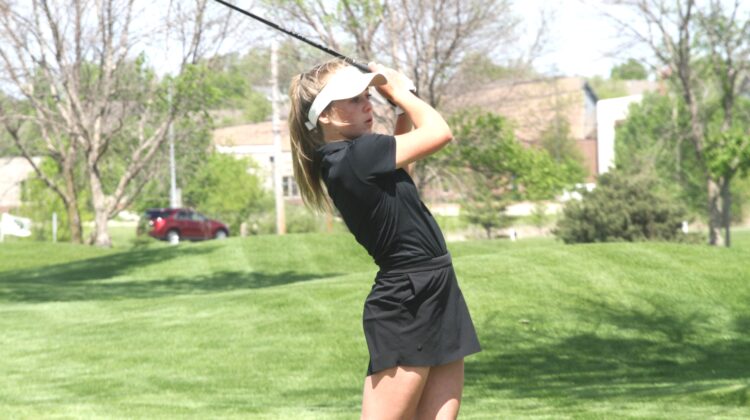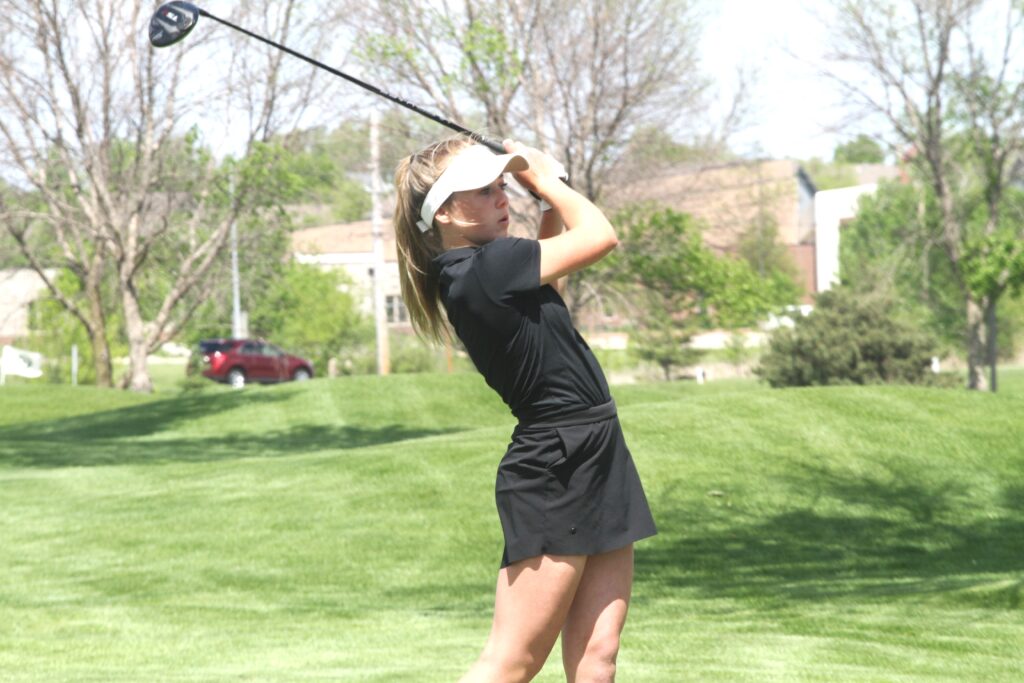 Kaitlyn Ault was in eighth grade the last time the Ankeny Centennial girls' golf team qualified for the state meet in 2018.
Her sister, Nikki, helped the Jaguars to a sixth-place finish in Class 4A.
Now, Kaitlyn will get a chance to play in the state meet, too.
Ault carded a 92 on Wednesday to place sixth in a Class 4A regional at Veenker Golf Course in Ames. Centennial captured the team title with a 377, edging runner-up Waukee Northwest by seven strokes.
Both Centennial and Northwest will advance to the state meet, which is slated for May 26-27 at Otter Creek Golf Course in Ankeny.
"We are all so excited to be regional champions," said Ault. "Coming in we definitely had a lot of nerves but knew we had a real chance of making it to state. I am so proud that we all were able to put the nerves aside and play good golf to earn the regional title. All of us are so excited to compete in the state meet next week!"
The Jaguars placed three golfers among the top eight individual finishers. Payton Drefke was the runner-up with an 88, while Olivia Joensen took eighth with a 93.
"It feels beyond words to make it to state, especially to be regional champs," said Drefke, who also qualified for state as an individual along with Ault. "As a team, we were very prepared for Veenker as we have played it quite a bit the last two years. I knew going into it that it wasn't the easiest course, especially the front nine, but everybody had to play it. Our whole team has been playing very well recently so we had a lot of confidence going into regionals."
Vivian Wilson shot a 104 to place 14th for Centennial. Grace Miller carded a 114, and Samantha Lazear added a 116.
"The girls were outstanding!" said Centennial coach John Petersen. "We are very excited to play at state next week."
Hannah Pettitt of Waukee Northwest carded a 9-over-par 82 to earn medalist honors.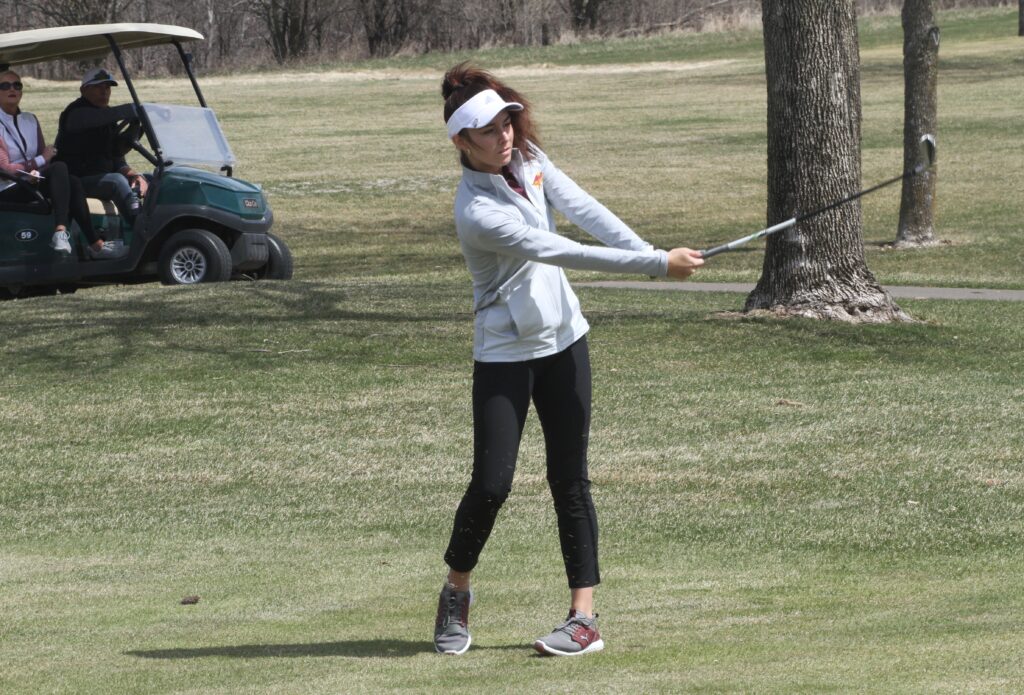 While the Jaguars celebrated their victory, crosstown rival Ankeny saw its season come to an end. The Hawkettes placed fifth in a regional meet at Willow Creek with a 381.
"I was extremely proud of the girls today!" said Ankeny coach Seth Hagarty. "We shot a season-best score at the last meet of the year! Unfortunately, it wasn't quite good enough to qualify for state."
Second-ranked Valley easily won the meet on its home course, shooting a 306. The Tigers posted the top four individual scores, led by medalist Kayla Moline with a 2-over-par 75.
No. 5 Southeast Polk shot a 351 and also qualified for state.
"Hats off to the Valley and Southeast Polk teams," Hagarty said. "They played some great golf today, and I know it will be an exciting state tournament to follow!"
Gabby Schnepf placed 15th with a 91 to lead the Hawkettes. Naomi SchraderBachar had a 93, and Isabella Ross fired a 95.
"Gabby and Isabella both had personal-best rounds today, and I couldn't be happier for them to end their seasons on a high note!" Hagarty said. "We end the season saying farewell and good luck to our seniors, but also excited for the future and hungry to keep improving!"
Ankeny's Addison Smith carded a 102. Olivia Froehlich had a 105, and Gia Blaser finished with a 107.