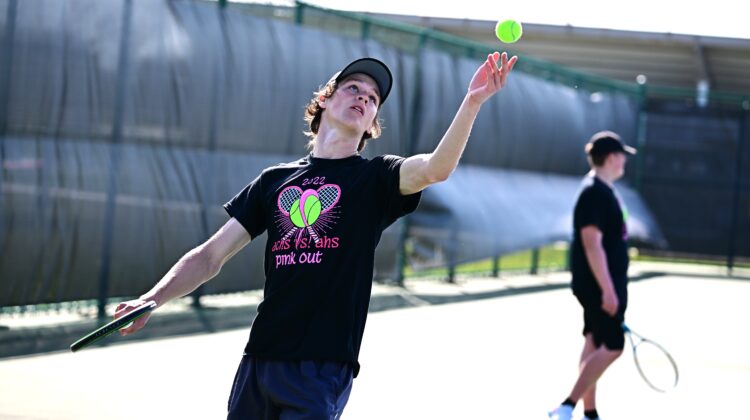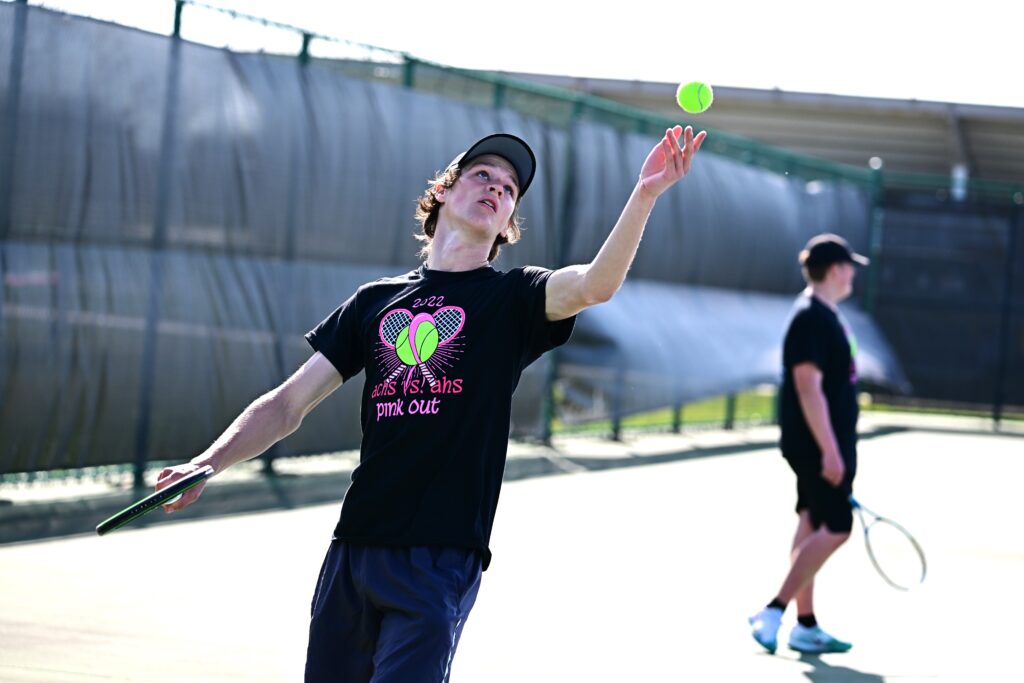 The pairings for the boys' Class 2A state tennis tournament have been announced by the Iowa High School Athletic Association.
Ankeny Centennial junior Caleb Peterson received a tough draw in the singles bracket. He will open up against second-seeded Kaden Taylor of Waukee Northwest, who was a part of last year's state champion doubles team at Waukee.
However, Peterson has already defeated Taylor once this season. He posted a 6-4, 6-3 victory during a dual meet on April 28 at Ankeny.
Defending state champion Daniel Lu of Dowling Catholic is the No. 1 seed. Jake Dolphin of Pleasant Valley is the No. 3 seed, and Quinn Monson of Waukee–who defeated Peterson in the district final–is the No. 4 seed. Monson was Taylor's doubles partner a year ago.
The Centennial duo of Kellen Jones and Brayden Wellendorf will meet Pleasant Valley's Mazen Alsheikha and Gavin Pangan in the first round of the doubles tournament. The winner of that match could face second-seeded Jayden Shin and Samir Singh of Iowa City West in the quarterfinals.
Pleasant Valley's Brady Adams and Nathan Barlow earned the No. 1 seed. The Linn-Mar (Marion) team of Malcolm Rice and Brock Hanna is seeded third, and the Valley duo of Cam Johnson and Vyas Amalkar is seeded fourth.
The Class 2A tournament will be played on Tuesday and Wednesday at Cedar Rapids.