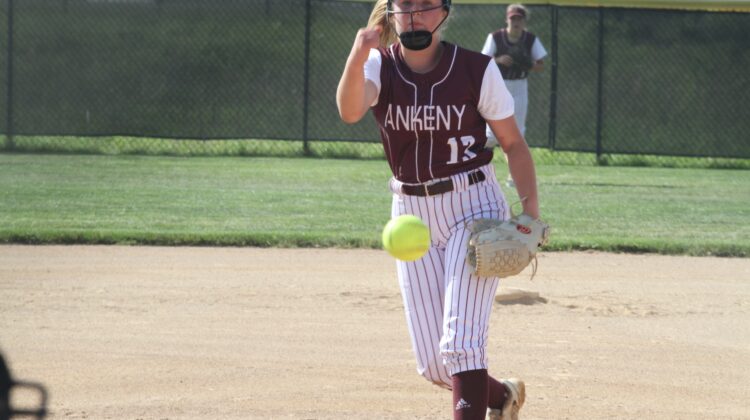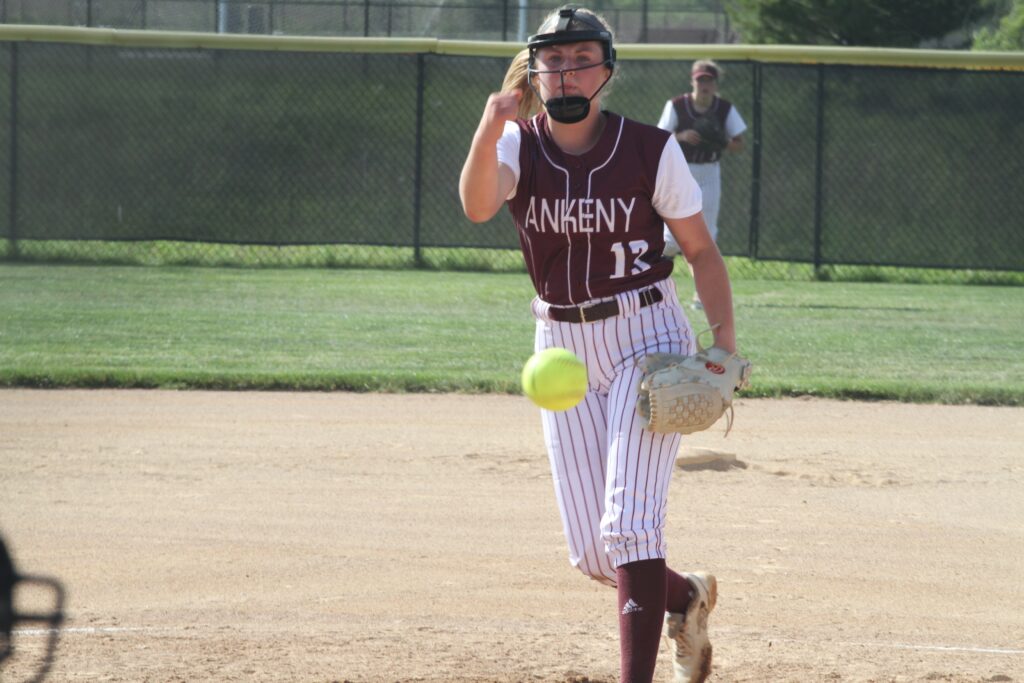 After losing both games of a season-opening doubleheader at fifth-ranked Waukee Northwest on Monday, the Ankeny softball team will have a few days to regroup.
The Hawkettes–who won't play again until Friday at Carlisle–dropped a 2-0 decision in the opener. Waukee Northwest then completed a sweep of the CIML Iowa Conference twinbill with a 5-3 triumph.
"It's always disappointing when you lose, but I like this crew. We were in both games," said Ankeny coach Dave Bingham. "I think we've got a special squad. I don't think this will be indicative of our squad."
Ankeny's Ashtyn Billings tossed a two-hitter in the first game. She walked none, had three strikeouts and needed just 67 pitches to get through six innings.
Unfortunately, the Hawkettes had only two hits as well–singles by Mariah Parton and Rylee Riesberg.
"Their battery is really good," Bingham said of the Wolves. "But I tell you what, Ashtyn threw a great game. She made one bad pitch, and somebody hit it out of the ballpark. It was a 1-0 game, and we were right there.
"I know if coach (Dick) Ras(mussen) had watched that game, he would have given me some tips afterwards," Bingham added, referring to the legendary Ankeny coach who passed away on Friday.
In the nightcap, Ankeny scored two runs in the top of the fifth inning to tie the game at 3-3. But the Wolves then answered with two runs in the bottom of the frame.
"We had a couple opportunities to break it open," Bingham said. "But then we gave up a couple of cheapies. Kendra (Winfrey) was throwing hard, but she gave up six walks. They just kept getting too many (runners) on base."
Jadyn Filling went 3-for-3 with a double for the Hawkettes. Eva Fulk went 3-for-4, while Parton went 2-for-3 and drove in all three of Ankeny's runs.
"We had two on with nobody out in the sixth, but we just couldn't get a ground ball to get them home," Bingham said. "So that's something we'll have to work on."