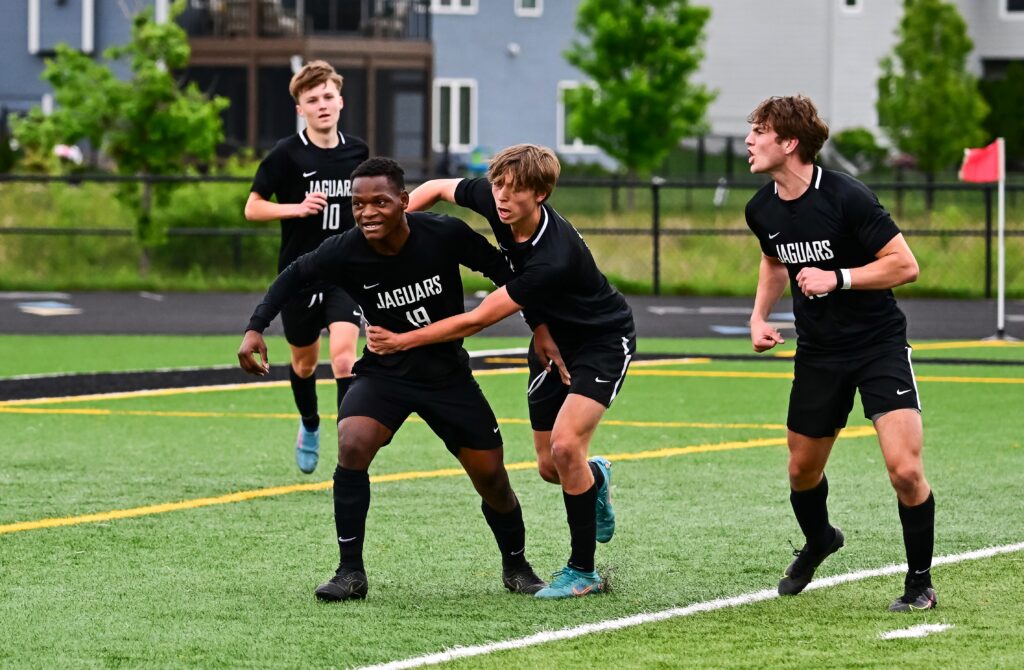 Brian Duax hasn't forgotten what happened in 2019.
His Ankeny Centennial boys' soccer team made sure that history didn't repeat itself.
The fifth-ranked Jaguars got a hat trick from Rashidi Ishibwami and rolled to a 6-0 victory over visiting Southeast Polk in a Class 3A substate semifinal on Monday. The result was similar to last month's meeting at Southeast Polk, where Centennial posted a 5-0 win.
Three years ago, the Jaguars romped to an 8-2 triumph over Southeast Polk during the regular season before the Rams upset Centennial, 1-0, in double overtime in a substate semifinal.
"We talked about that a lot," said Duax. "We were severe favorites and lost. That was arguably my lowest coaching moment ever. All of our guys were in tears and miserable because we couldn't finish chances."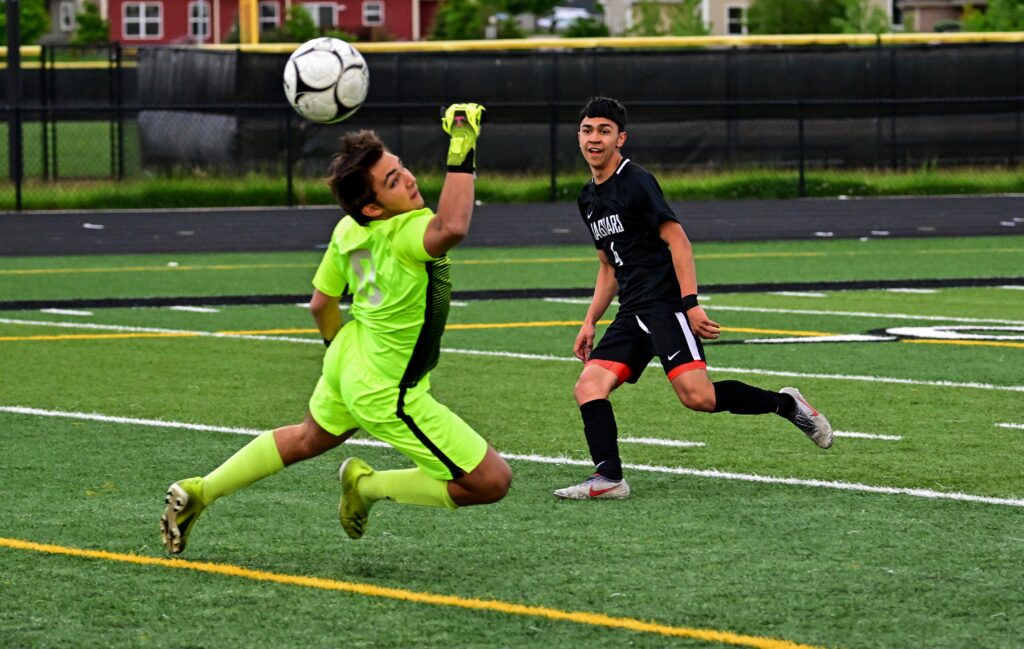 On Monday, Centennial had no problem converting its opportunities once the Jaguars solved Southeast Polk's defensive strategy. Ishibwami did most of the damage, but Jesus Gonzalez chipped in two goals and Evan Larson added one.
Larson was a freshman on the 2019 squad.
"He's the only player that remembers that loss to Southeast Polk," Duax said.
Andrew Heckenlaible and Ty Duax each had two assists in the win. Braden Thiele contributed one.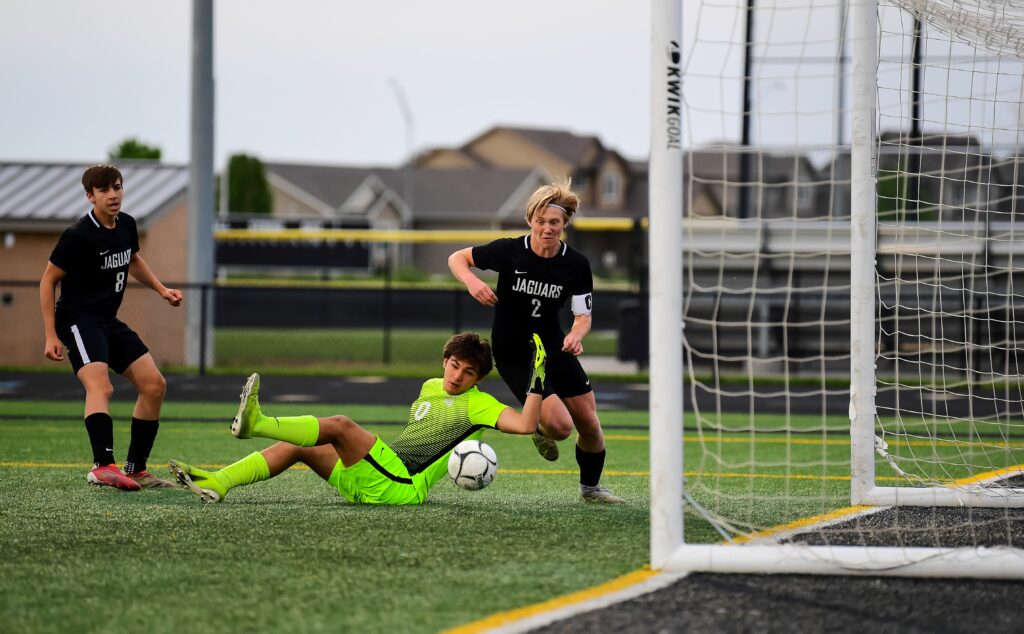 Southeast Polk (7-12) is coached by Jacob Lucy, who was an assistant on Duax's staff in 2019. The Rams played a man down in the second half after one of their players received a red card for kicking Jackson Helmkamp while he was on the ground.
"Southeast Polk came in with a super defensive plan, and it took us a bit of time to break it down," Duax said. "They were trying to force us into the middle, which in my opinion is a very bad idea. And we made a couple of tactical adjustments, moving Ty to center mid so that he could find the ball if that's where they wanted us to go. And then he's just slipping balls in behind them, and they didn't stand a chance once we started making adjustments.
"We finished our chances, and it was good to go out and score goals in bunches like we did," he added.
The Jaguars (14-3) will host Des Moines Hoover (16-4) in the substate final on Wednesday at 6:30 p.m. The Huskies advanced with a 1-0 win over Waukee.
"Hoover is uber athletic and uber unpredictable," Duax said. "Those two things together give a lot of problems to a lot of teams. But we've already started game planning for them, and when we execute we're pretty tough. We'll be ready to go."