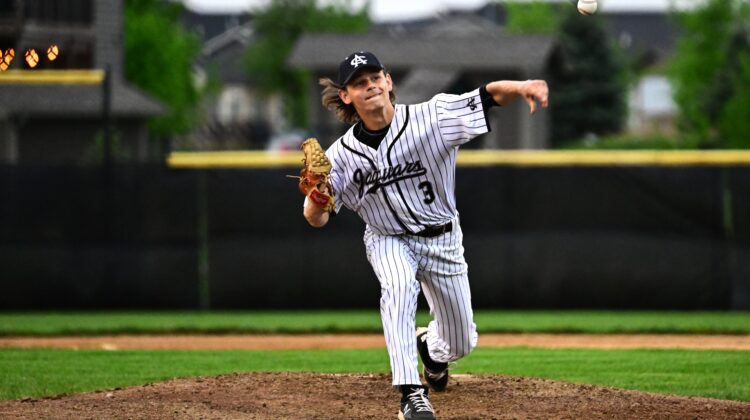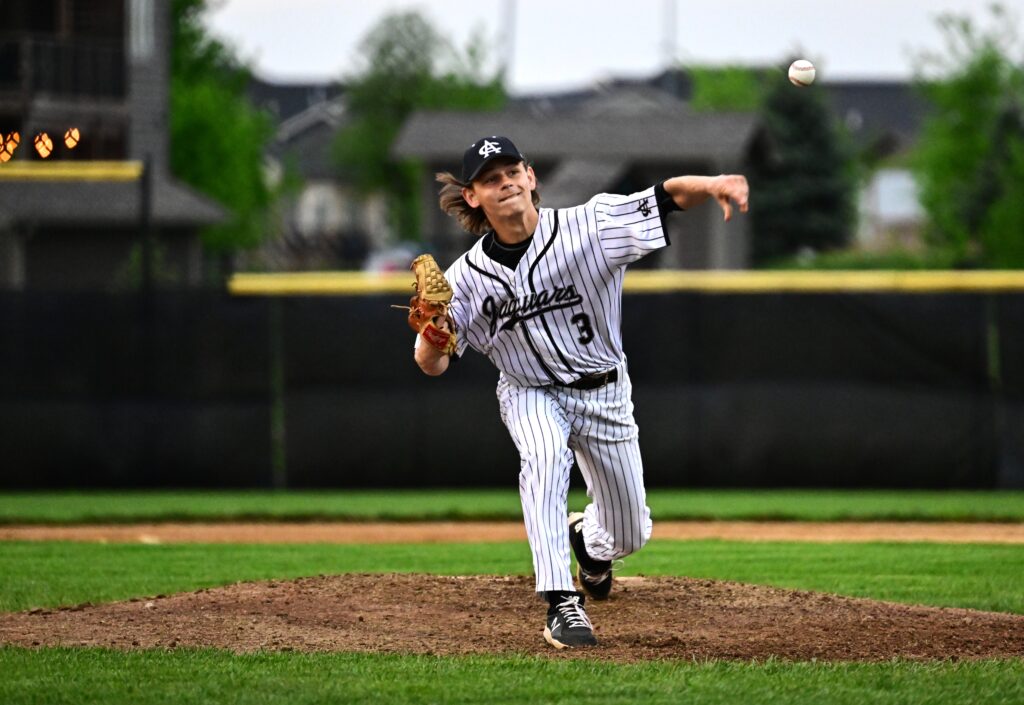 Ankeny Centennial pitcher Lincoln Lacey accomplished a rare feat during the first game of Monday's CIML Iowa Conference baseball doubleheader at Marshalltown.
Teammate Nick Severson then may have topped Lacey with his performance in the second game.
After Lacey threw a three-inning perfect game in the opener, Severson went 4-for-4 in the nightcap and drove in three runs as the Jaguars completed a sweep of the twinbill with a 15-0 victory in five innings. All four of Severson's hits were triples, giving him 12 total bases in the game.
To put that in perspective, Damin Churchman led the Jaguars last year with five triples–for the entire season. And Severson, who ran in the state track meet on Saturday, just started focusing entirely on baseball.
"I don't remember seeing anything like that before," said Centennial coach Mark Hey. "That was impressive."
Cole Grider also had a big game at the plate, going 3-for-3 with a homer, a triple and four RBIs. Easton Miller went 2-for-2 with a triple and drove in a run, while Gavin Wiese had two RBIs.
Easton Pratt (1-0) was the winning pitcher, recording three strikeouts over the first two innings. He combined with Alex Soliday on a three-hitter.
"We hit the ball really well and got good pitching," Hey said. "We did what we had to do I guess."
In the opener, Centennial erupted for nine runs in the first inning. The Jaguars added one run in the second and six more in the third to post a 16-0 win.
Lacey (1-0), meanwhile, faced only nine batters and struck out six of them.
"He didn't give up anything," Hey said.
Emerson Alberhasky went 2-for-3 with a double and drove in three runs. Ian McGhiey also went 2-for-3 with three RBIs.
Joey Oakie went 2-for-3 with a double and knocked in a run. Lacey also went 2-for-3 with a double, while Churchman had two RBIs.
The Jaguars (2-3) ended a three-game losing skid to open the season. Marshalltown's record dropped to 1-5.
"It's kind of what was needed," Hey said of the sweep. "We got some guys back tonight, and we felt like the lineup was a little more stable I think. We got a lot of guys an opportunity to play, and everybody played really well."
Centennial will host a non-conference doubleheader against No. 2 Dowling Catholic (5-1) on Wednesday.
"They're really good," Hey said of the Maroons. "We're going to have to bring our 'A' game."