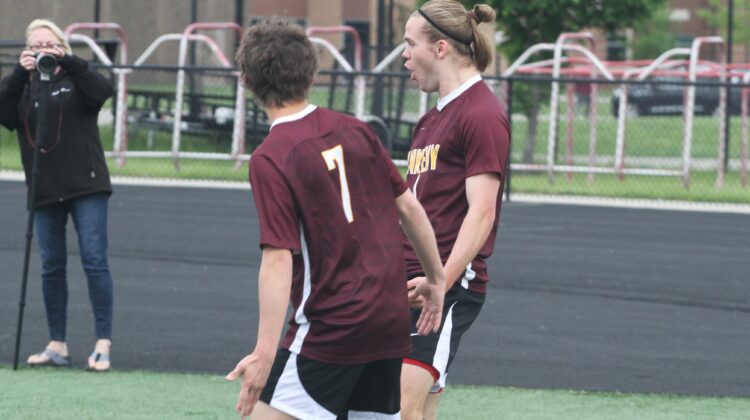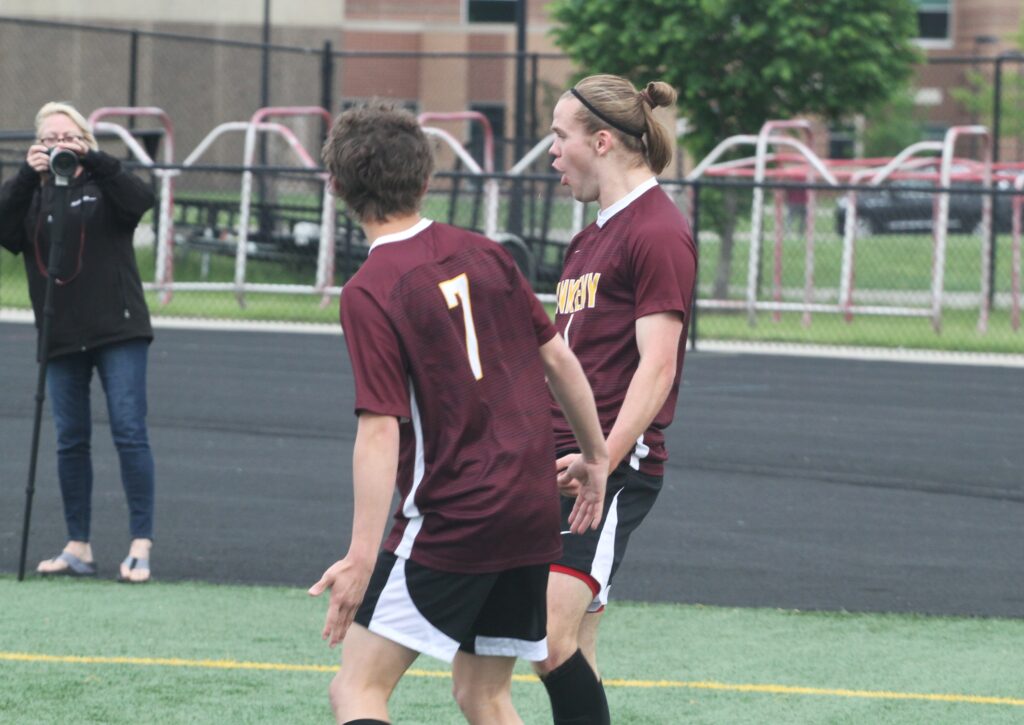 When your team is ranked No. 1 in the state, you don't have to worry as much about your opponents.
"We want to make sure that we're dictating play," said Marcus Varnum, the coach of the top-ranked Ankeny boys' soccer team. "We want to play our style and make sure that we're controlling the game. We feel like we can go into any game and play our style. We knew a few things about (Sioux City North), but mostly it was about what we wanted to do."
And when you have one of the state's leading scorers in Lucas Newhard, you just want to let him do his thing.
Newhard scored a pair of goals in a 3-minute span of the first half, and the Hawks went on to post a 3-0 victory over visiting Sioux City North in a Class 3A substate semifinal on Monday.
"It's always important to win at home," said Newhard, who has now scored 34 goals on the season. "We don't have to travel. We've got the home-field advantage and a good fan base behind us."
Newhard scored his first goal in the 14th minute. He dribbled around a North defender, then blasted a shot into the upper right corner of the net.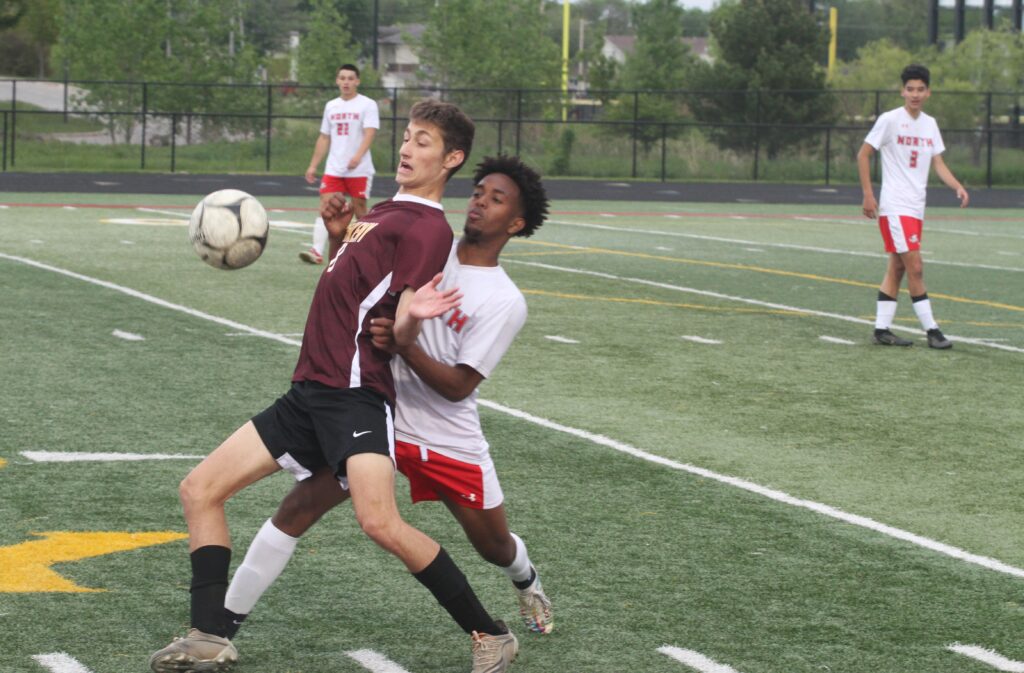 "I found the space, thought I had the opportunity to shoot and took it, and I scored," Newhard said.
The Stars (12-5) almost got an equalizer about 30 seconds later, but a shot from close range deflected off the crossbar. Then, shortly thereafter, Newhard found the net again when he booted the ball past North goalkeeper Caleb Cross.
Newhard is tied for third in the state in scoring, but he called Monday's win a team effort.
"We moved the ball really well," he said.
Later in the half, freshman Landon Benge added an insurance goal for the Hawks (18-1). It was his fifth goal of the season.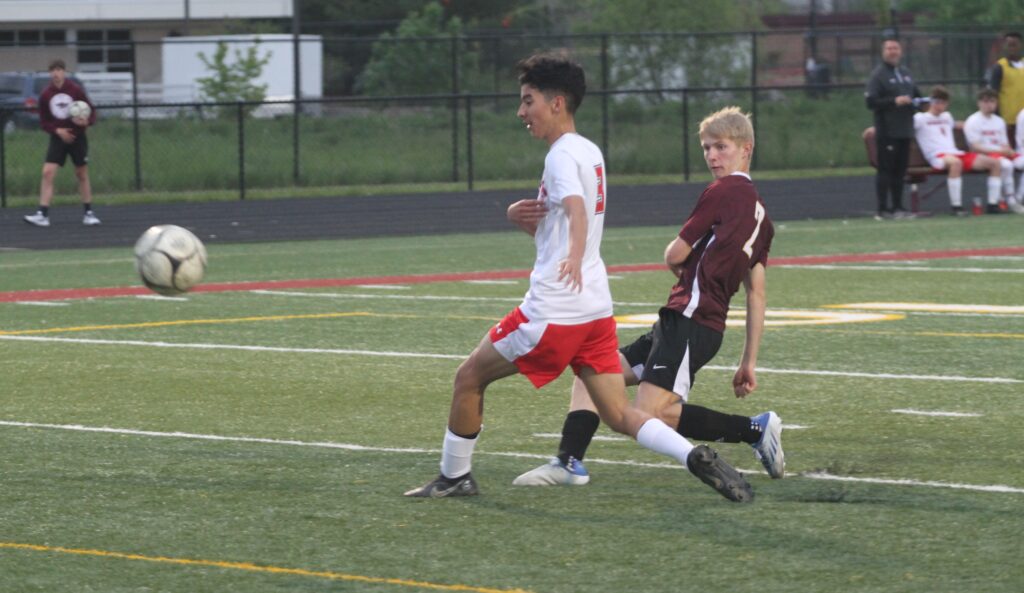 "I was expecting to play some of the time," Benge said of his increased role on the squad in recent weeks. "I'm excited to get a lot of playing time. It's a lot of fun, and I keep showing that I'm having fun."
Ankeny was unable to add to its lead in the second half, but the Hawks continued to control the game. Varnum was able to get some rest for his starters along the way.
"It was definitely a good start–the way that we wanted to start postseason play," Varnum said. "We just want to keep this momentum going into Wednesday."
Ankeny will host Sioux City East (14-3) in the substate final on Wednesday at 6:30 p.m. The Black Raiders advanced with a 3-2 victory at No. 15 Ames.
The Hawks posted a 3-0 win over Sioux City East in the Valley Invitational on April 16.
"We just need to take care of business and hopefully keep going," Newhard said.