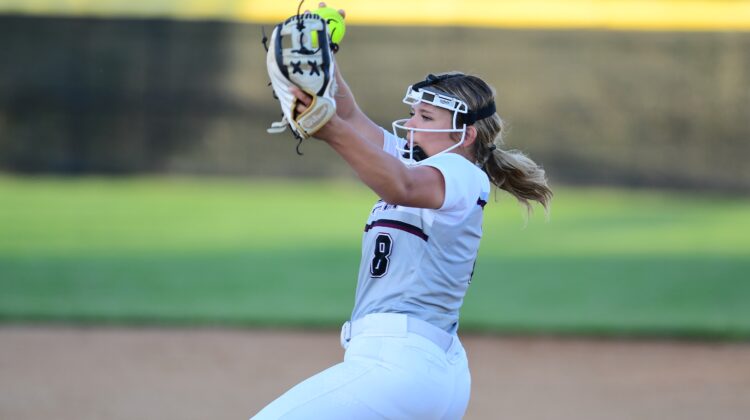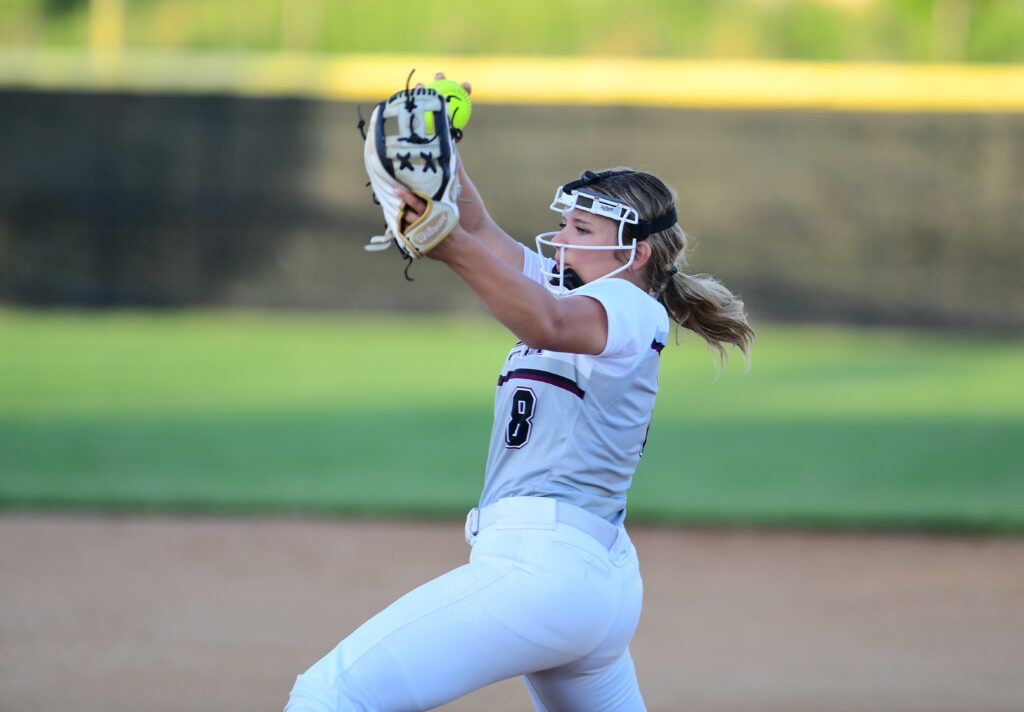 It didn't take long for the Ankeny Centennial softball team to show off its potential.
The second-ranked Jaguars opened their season on Monday by sweeping a CIML Iowa Conference doubleheader at Marshalltown in impressive fashion. They rolled to a 16-0 victory in three innings in the opener, then completed the sweep with a 14-0 triumph.
"Our girls played really well," said Centennial coach Brett Delaney. "They showed all the hard work they put in this offseason and had a good night."
Eighth grader Jordyn Kennedy made a spectacular varsity debut in the first game. She went 3-for-3 with a home run and five RBIs to lead the Jaguars' 12-hit attack.
Addi Starr went 2-for-2 with a triple and drove in a run. Lizzy Klunder doubled and had two RBIs, while Sydney Morris went 2-for-3 and knocked in a run.
Lauren Gustofson went 2-for-2 and was also the winning pitcher, tossing a one-hitter with four strikeouts.
"Gus threw really well tonight," Delaney said. "She was one batter away from a perfect game. She only threw 37 pitches."
In the nightcap, Centennial led by just 2-0 before scoring five times in the fifth inning. The Jaguars then added seven more runs in the seventh.
Mackenzie James went 2-for-3 with a homer and three RBIs. Klunder went 3-for-5 with two doubles and drove in three runs.
Morris went 3-for-4 and had one RBI. Mallory Hoogensen and Jadeyn Stahr each doubled and knocked in two runs.
"We've got a lot of talent, and tonight everyone took advantage of the opportunities they were given," Delaney said. "We got a few kinks worked out and gave some girls some chances. We've got a few things that we're still trying to figure out with our lineup."
Stahr earned the victory in the second game, tossing a two-hitter. She walked one and had nine strikeouts.
"Gus and Jadeyn are going to go back and forth in the pitcher's circle depending on matchups," Delaney said. "But I'm very fortunate to have those two girls, and we have some sophomores waiting in the wings to get their turn."
The Jaguars will play a non-conference doubleheader at Urbandale on Wednesday.