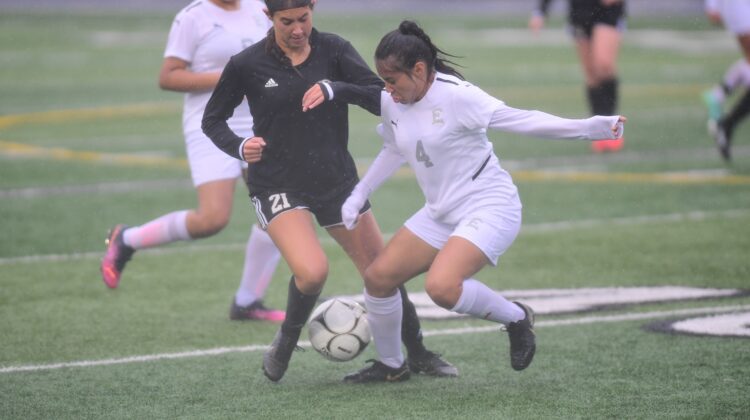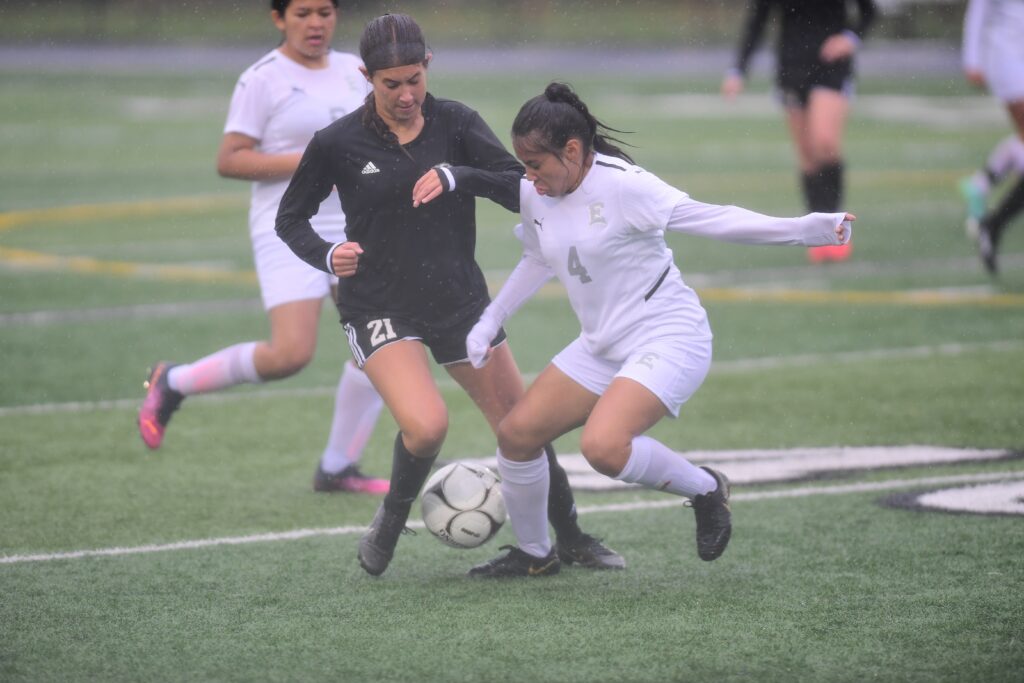 The rainy weather conditions proved to be a huge obstacle for the Ankeny Centennial girls' soccer team on Tuesday.
"The biggest thing we faced was connecting passes in those conditions," said Centennial coach Chris Allen. "We had a lot of balls that would just skip past a player. It kind of made it difficult to play the style we wanted to play."
Nevertheless, the fifth-ranked Jaguars opened postseason play with a 4-0 victory over visiting Des Moines East in a Class 3A regional semifinal. It was their second win over the Scarlets, who had dropped a 9-0 decision at Centennial on May 6.
East finished the season at 7-12.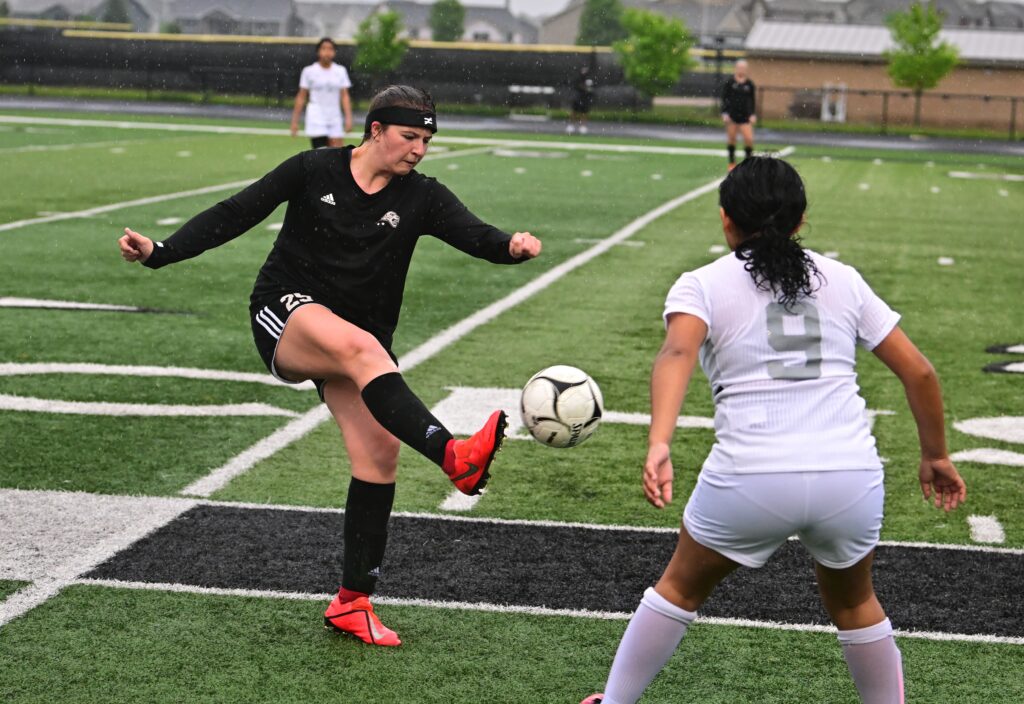 "The weather conditions were a great leveler," Allen said. "But in spite of it, a win is a win. We're in the postseason and we're moving on to another day, so that's something to be happy about it."
Centennial held a 3-0 lead at halftime, then added another goal in the second half. Cady Compton had a goal and an assist for the Jaguars, who raised their record to 15-3.
Ella Hudachek scored Centennial's first goal on a penalty kick after Compton drew a foul in the box. Courtney Kovacs later scored a goal, and Addison Fair added an assist.
Goalkeeper Teagan Hall made an early save for Centennial. She combined with Kate Bergan on the shutout.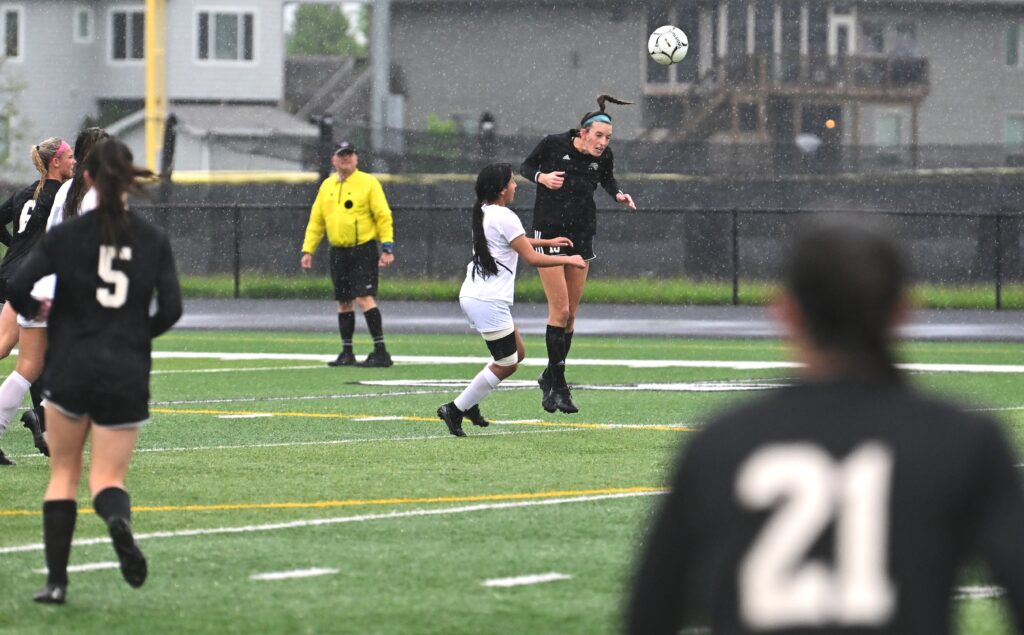 The Jaguars will host No. 14 Johnston (9-7) in the regional final on Thursday at 6 p.m. The Dragons advanced with a 3-1 win over Urbandale.
Centennial needed two overtimes to post a 1-0 win at Johnston on April 8. Ava Martin scored the golden goal in the 98th minute.
"Johnston's a tough team, and they're going to be a big challenge for us," Allen said. "I know their record might indicate otherwise, but you've got to think about who they have played all season long. They were on the wrong side of 1-0 games or PK losses. They're definitely, in my opinion, one of the top teams in the state.
"Hopefully, we can put something together to help us advance," he added.