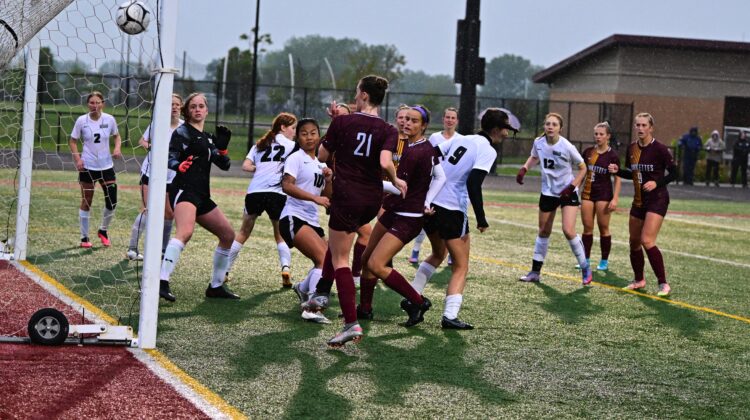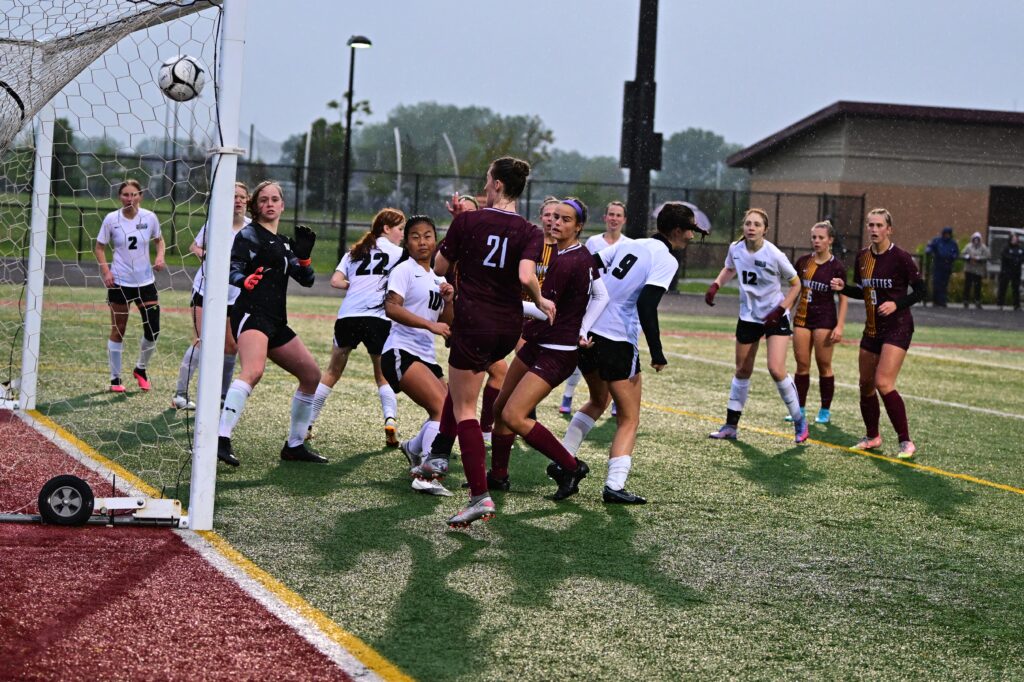 The Waterloo Schools girls' soccer team was determined not to give up any goals on Tuesday night.
A torrential rain made it even more difficult for third-ranked Ankeny to find the net in a Class 3A regional semifinal at Ankeny.
Eventually, though, the Hawkettes solved Waterloo's strategy and posted a 5-0 victory.
"The weather was a nightmare for everybody," said Ankeny coach Simon Brown. "We were just happy to get out of there with a win."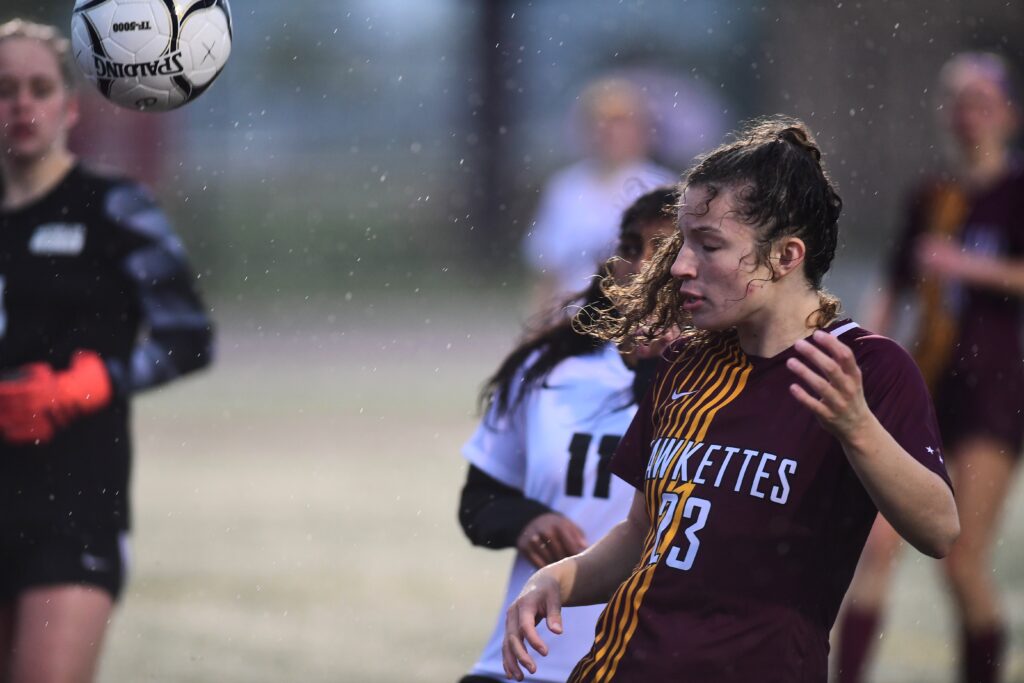 The game was scoreless until late in the first half, when Brooke Harrington took advantage of a mistake by the Waterloo keeper to put the ball away in the 39th minute.
"We struggled to get going," Brown said. "Waterloo kind of settled to not be beat, so there wasn't a lot of space to work with. They had 10 or 11 players behind the ball, and we struggled to figure it out."
Brown made some adjustments at halftime that proved to be effective.
"We switched up our midfield a little bit to try to create a little more space," he said. "And then we scored two or three goals right away in the second half."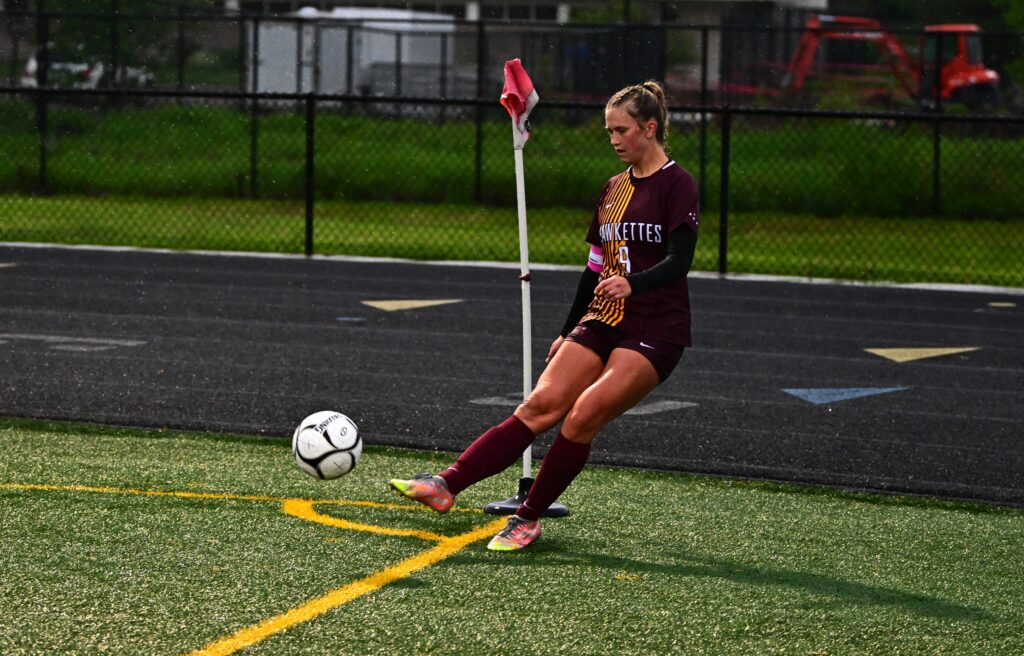 Emma Gott scored to give the Hawkettes a 2-0 lead, then Harrington added her second goal shortly thereafter. Kennedy Macke followed with another goal, scoring off a corner kick.
Later, Ankeny scored its final goal when a corner kick by Jerra Christensen resulted in an own goal.
"It was just a scrappy game, but that's the way it's going to be," Brown said.
Harrington and Teja Pritchard each had an assist in the win.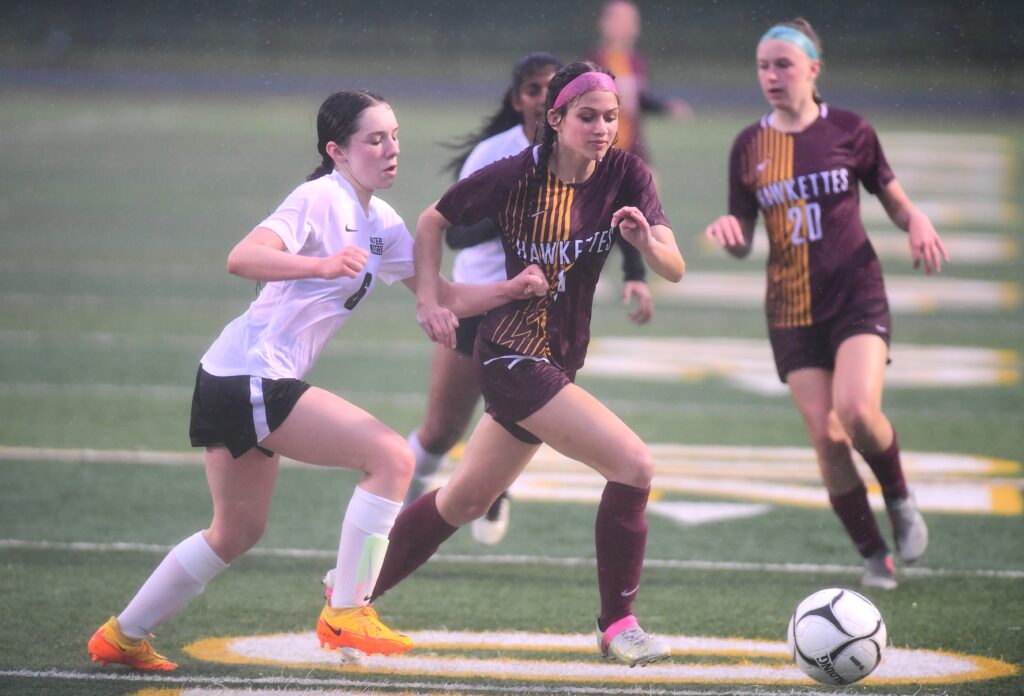 Ankeny improved its record to 16-1. Waterloo finished the season at 4-11.
The Hawkettes will host No. 12 Cedar Falls (13-3) in the regional final on Thursday at 6 p.m. The Tigers advanced with a 4-0 win over Cedar Rapids Prairie.
Sophomore Ella Ubben leads Cedar Falls with 15 goals.
"They've got some good players, and they have only three losses–two of them in overtime and one in PKs," Brown said. "They'll be tough to break down and tough to beat."