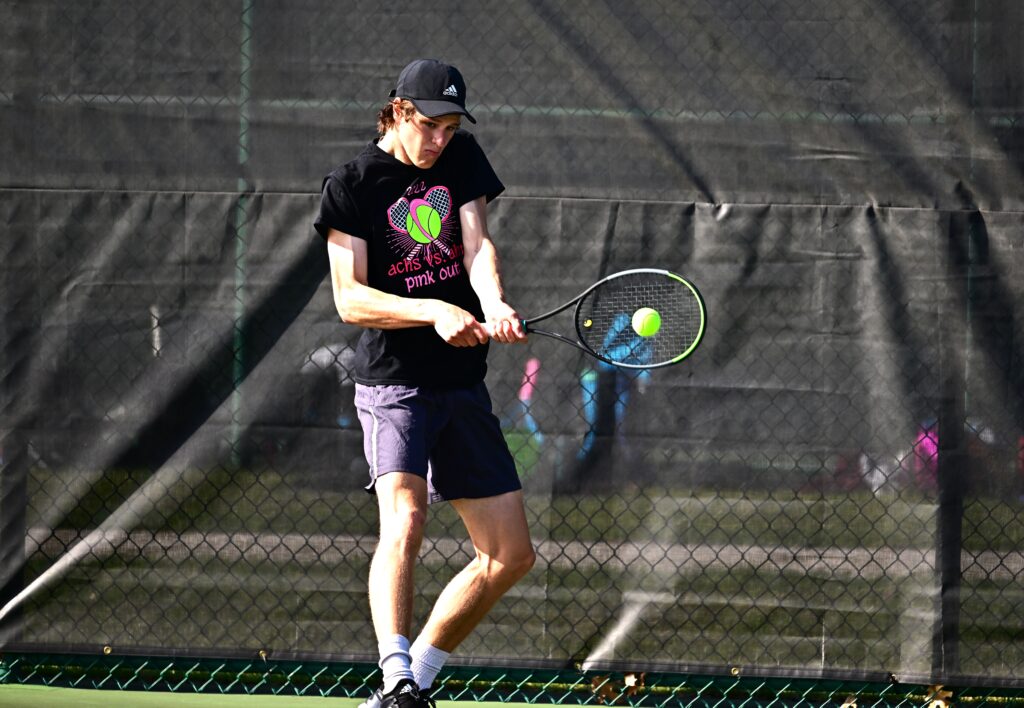 There's little doubt that Ankeny Centennial boys' tennis standout Caleb Peterson will be one of the favorites to win the Class 2A state singles title next year.
"That's definitely my goal–to win state," Peterson said.
The junior earned a fifth-place finish in Class 2A on Wednesday with a dominant performance at the Hawkeye Tennis & Recreation Center in Iowa City. He posted a 6-2, 6-2 victory over Kevin Strand of Marshalltown in a consolation semifinal, then rolled to a 6-0, 6-0 triumph over Seth Smigel of Iowa City West in the fifth-place match.
"After a disappointing loss (Tuesday), Caleb came back today on a mission," said Centennial coach Tami Lewton. "He absolutely destroyed anyone in his path. He played a super clean match (against Smigel) and dominated on short balls and serving."
Peterson finished the season with an 18-2 record. He earned a state medal for the second time after placing sixth in doubles a year ago with Nic Mackaman.
"I was happy with how I played," Peterson said. "I was more motivated to win my matches and play well than my placement."
Dowling Catholic senior Daniel Lu defended his title with a 6-0, 6-2 victory over Jake Dolphin of Pleasant Valley. Lu won all four of his matches in straight sets, losing a total of just nine games.
Both Lu and Dolphin will graduate this spring. Peterson will be back next year along with Kaden Taylor of Waukee Northwest and Quinn Monson of Waukee, the only two players to defeat him this season.
Peterson lost to Monson, 7-5, 6-1, in the district final. He then dropped a 6-2, 0-6, 6-4 decision to the second-seeded Taylor in the opening round of the state tournament.
Taylor and Monson teamed up to win the doubles crown a year ago, then went their separate ways when the Waukee school district split into two high schools. The two sophomores eventually met in the third-place match, with Taylor posting a 6-3, 6-2 win.