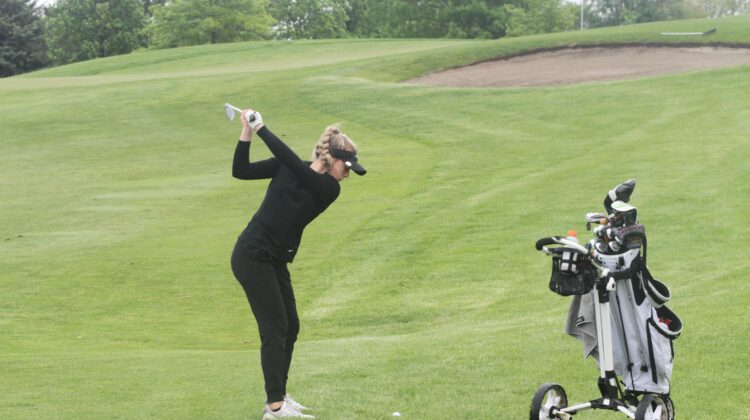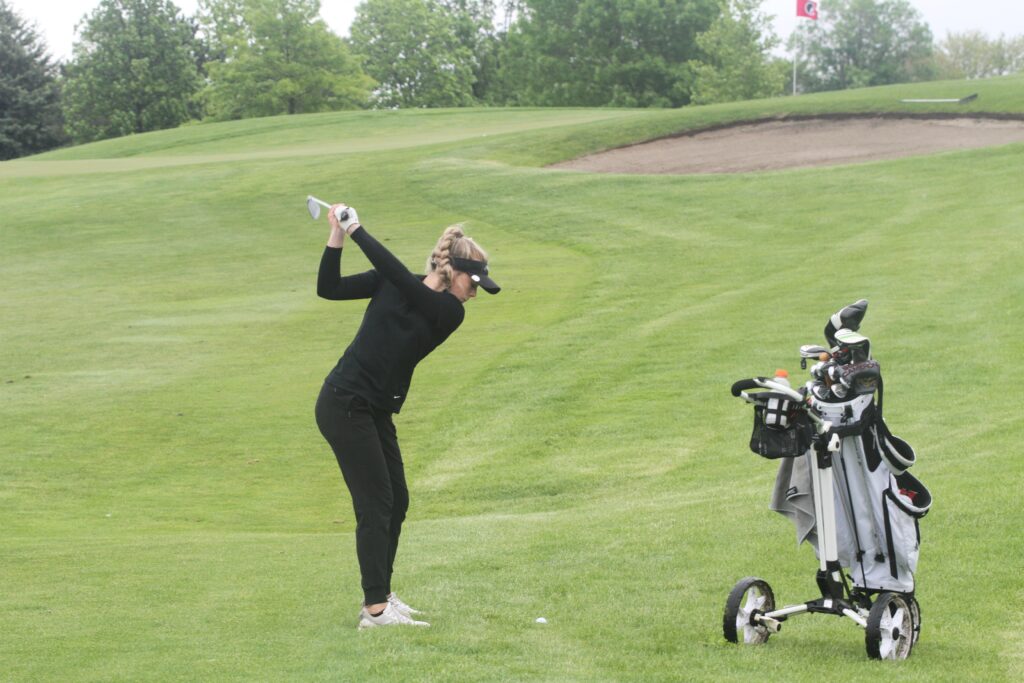 The Ankeny Centennial girls' golf squad sits at the bottom of the team standings heading into Friday's final round in the Class 4A state meet at Otter Creek.
Centennial coach John Petersen isn't concerned, however, with where the Jaguars finish in the 10-team field.
"I'm not disappointed at all!" Petersen said. "We shot our best score of the year. I am excited to see what we shoot (Friday)!"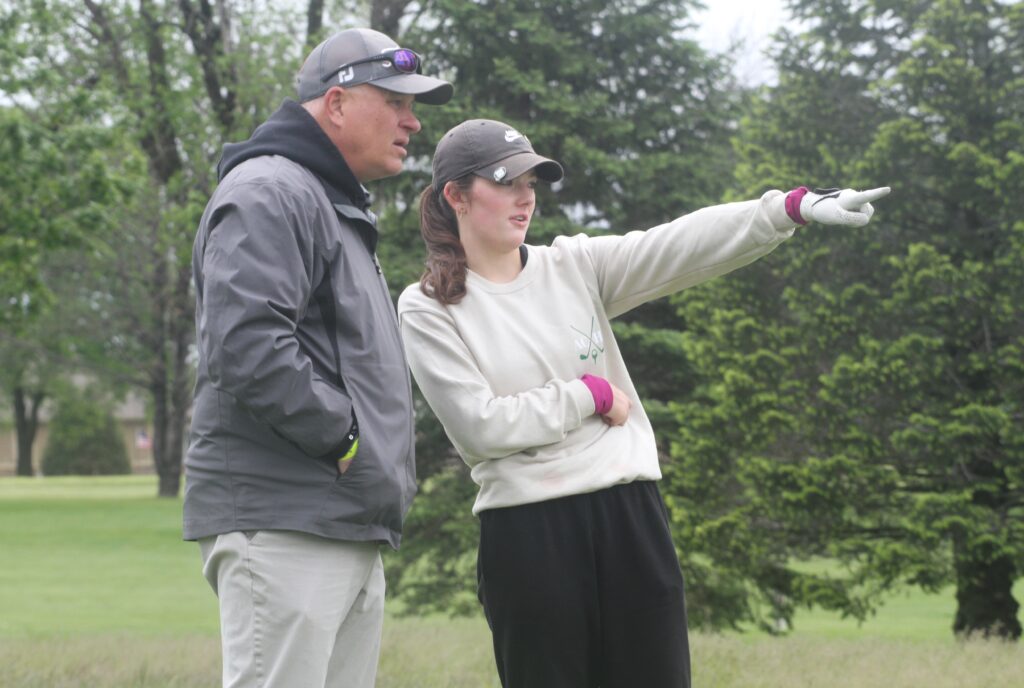 Centennial posted a 364 total on Thursday, overcoming some cool, wet and windy conditions. The Jaguars' previous best score was a 366 in the CIML Iowa Conference meet at The Legacy Golf Club on May 10.
Sophomore Payton Drefke led Centennial with an 11-over-par 82. She is in 16th place as an individual.
"I feel I played pretty solid," said Drefke, who twice made three pars in a row. "Even though 82 is a PR for me, I feel I could've been somewhere in the 70s today. There were a couple holes that didn't go my way, but I just kept remembering good thoughts, good swings and the results will come. The course was pretty wet and a little windy today, but all in all we played it well."
Vivian Wilson carded a 92 for the Jaguars. Kaitlyn Ault had a 94, and Olivia Joensen fired a 96 that included a birdie on the par-4, No. 1 hole.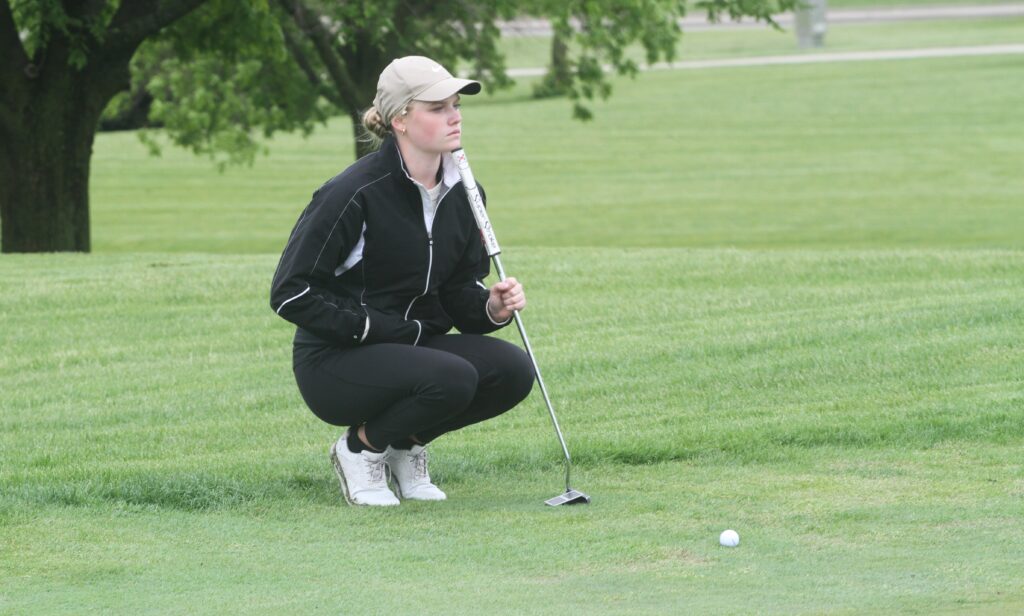 Ault had a 49 on the back nine, which she played first, and then shot a 45 on the front nine.
"Today's round was definitely not the best I could've played," Ault said. "I felt like I left a lot of strokes out there. It took quite a few holes to get to where I wanted to be, but my game started to improve on the front nine."
Grace Miller had a 105, including a birdie on the par-3, No. 13 hole. Samantha Lazear finished with a 111.
Pleasant Valley and Valley are tied for the lead after both teams shot a 325. Marshalltown is in third place with a 333.
Defending individual champion Shannyn Vogler of Bettendorf carded a 72 to take the first-round lead. Amber Henson of Marshalltown is one stroke back in second place.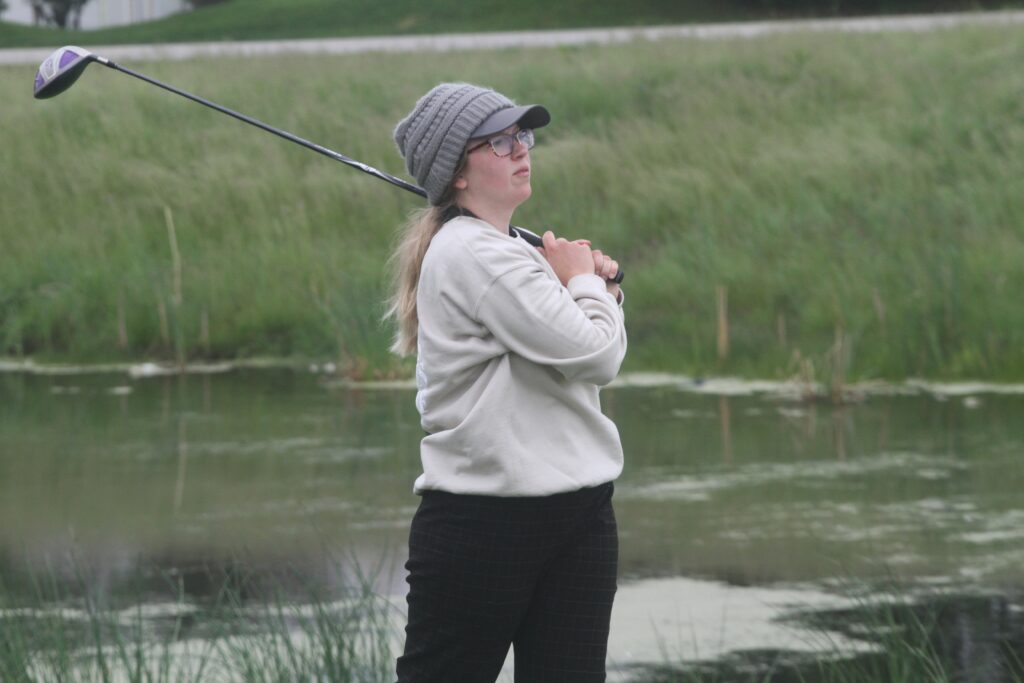 The forecast calls for sunny skies and temperatures in the mid-70s on Friday.
"I'm looking for the course to be dryer, the greens to be a bit faster, and hopefully I'll get a little more roll on my drives!" Drefke said.
Ault is also ready to get back out onto the course.
"I'm looking forward to play it all again!" she said.