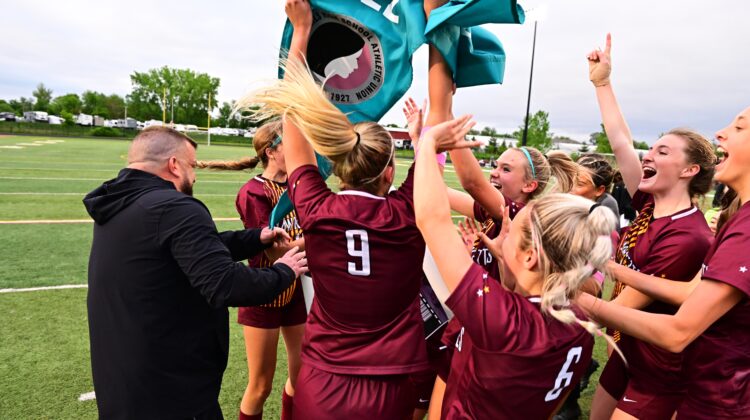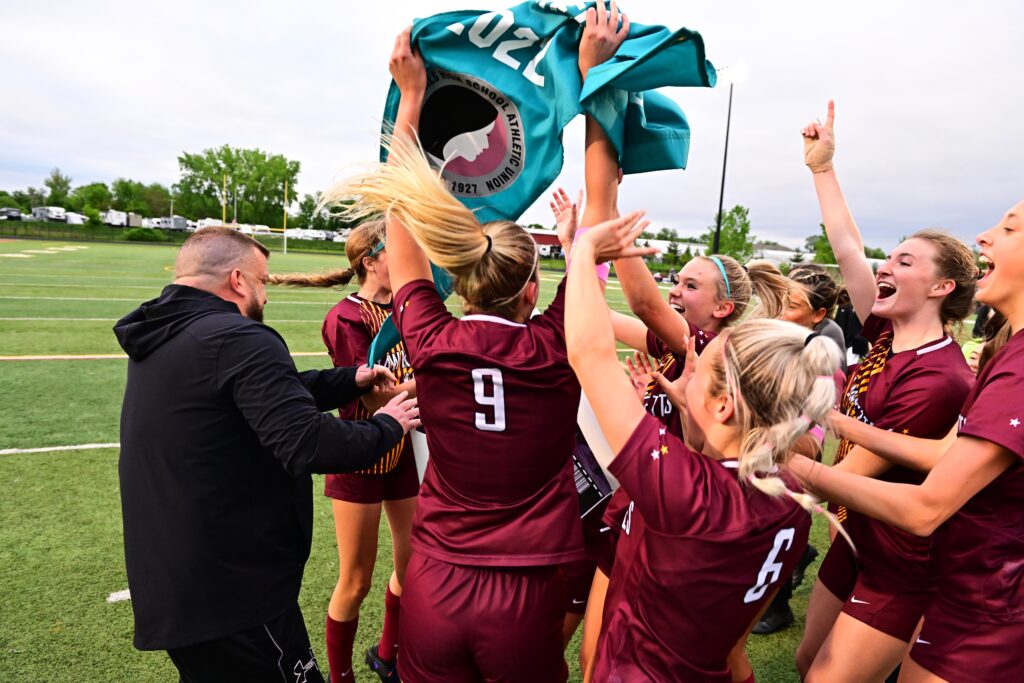 Kennedy Macke grabbed the state qualifier banner from Ankeny Activities Director Andy Umthun and held it high above her head as her Ankeny girls' soccer teammates screamed with joy.
The ultimate prize that Macke wants, though, is the Class 3A championship trophy.
"With being on the wrong side of the final last year, there's no lack of motivation in these girls," said Macke, whose team dropped a 1-0 decision to Valley in the 2021 title game. "I think we have the ability to win it all."
The third-ranked Hawkettes advanced to the state tournament for the fifth straight season with a 3-0 victory over No. 12 Cedar Falls in a Class 3A regional final on Thursday at Ankeny. Macke and fellow seniors Eden Gibson and Brooke Harrington are looking to play in their third title game–they were all freshmen on Ankeny's championship team in 2019.
"It is super exciting that we are going back to state!" Gibson said.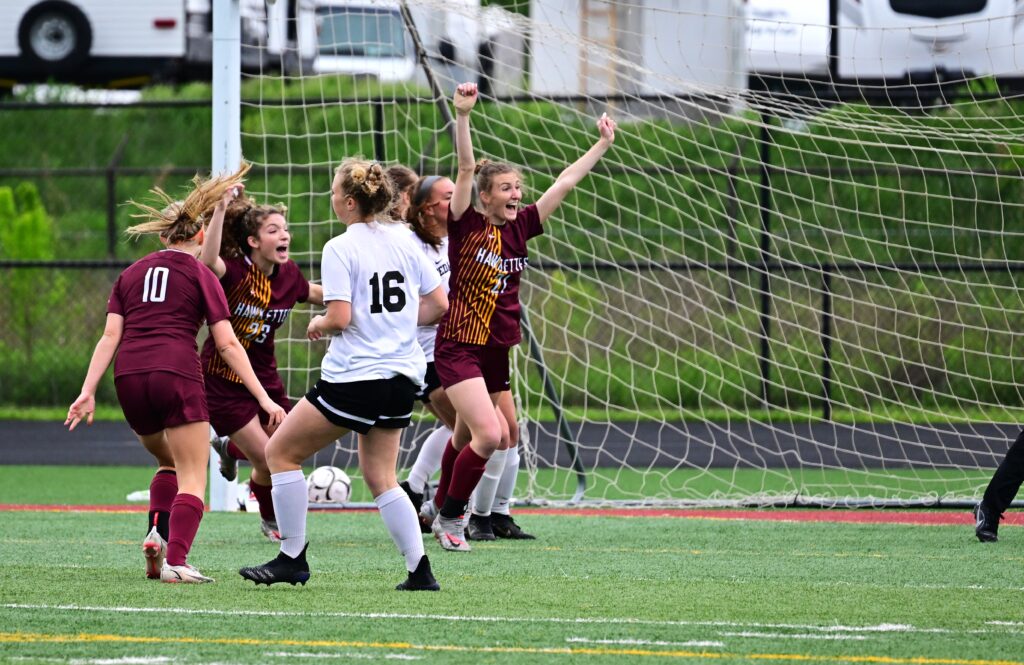 Harrington scored Ankeny's first goal less than 2 minutes into the game. It was her 10th goal of the season.
Emma Gott then added another goal about 10 minutes later, giving the Hawkettes a commanding 2-0 lead. She leads the team with 12 goals.
"This is probably the best I've seen the girls play all year against a top team," said Ankeny coach Simon Brown. "It couldn't have gone any better as far as the game plan and the way we executed. The girls were fantastic. They definitely rose to the occasion."
The early goals provided a cushion that proved to be more than enough against Cedar Falls (13-4). Ankeny goalkeeper Jasmine Moser made just one save as the Hawkettes (17-1) posted their 17th shutout of the season.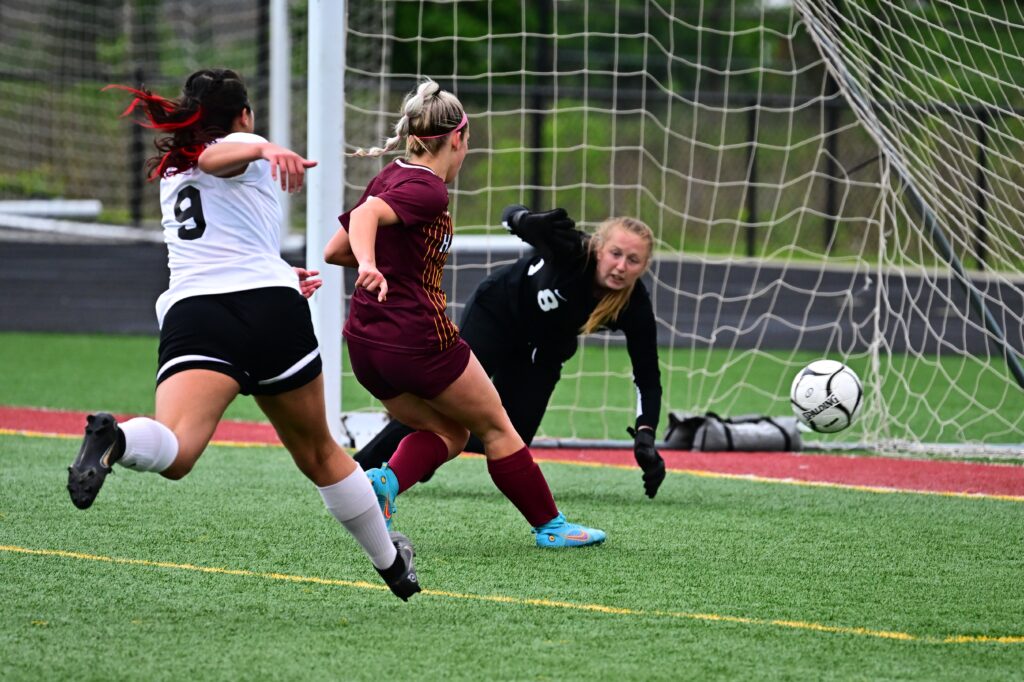 "It just took all the pressure off," Brown said of his team's lead. "The girls just have so much confidence in the back. They know that we don't give up any goals. It's kind of tough for any team if we score two early to get the game back."
Ankeny added another goal about 10 minutes into the second half. Avery Matthews found the net for her 10th goal of the season.
"Avery scored a scrappy goal," Brown said. "Emma missed a 1-on-1 as the keeper made a good save, and then Avery just followed it in with a tap in header."
Gott, Matthews and Teja Pritchard each had an assist for Ankeny. The Hawkettes became the first team to defeat Cedar Falls by more than one goal.
"I personally didn't know much about them, but Simon was able to watch their game against Cedar Rapids Prairie last week so we were well prepared going into the game," Macke said. "Finishing our opportunities was definitely the biggest key in beating them. Our forwards did a great job finishing in front of goal and got us the lead early in the game. I have so much confidence in our team."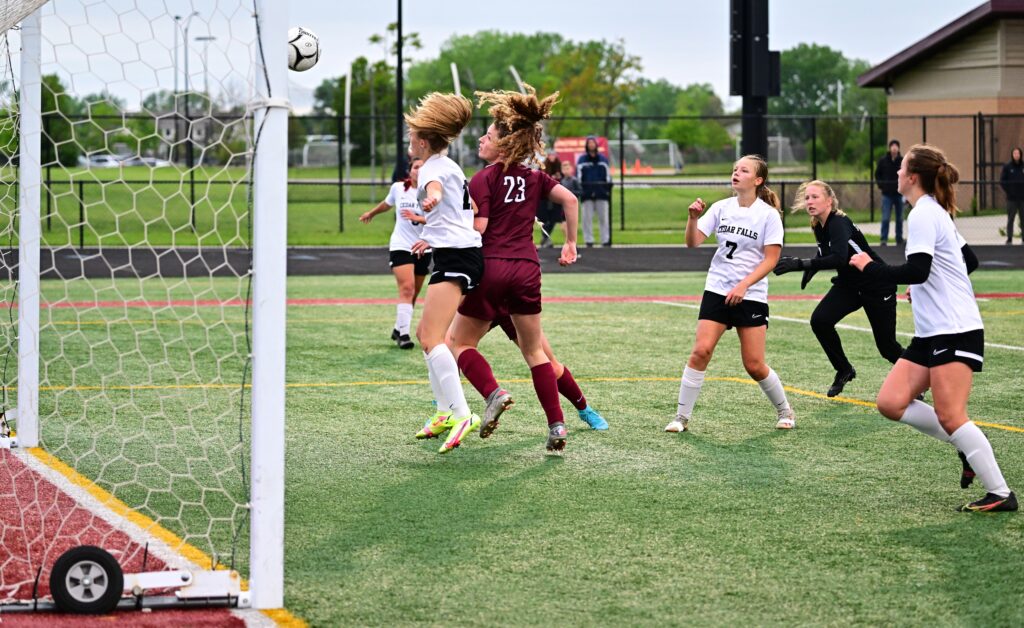 Ankeny will play No. 7 Pleasant Valley (13-5) in a Class 3A quarterfinal on Tuesday at 3:45 p.m. on Field 7 at Cownie Park. The Spartans advanced with a 2-0 win over No. 9 Bettendorf.
The two teams also met in last year's quarterfinals. Ankeny posted a 1-0 victory on a late penalty kick by Rachael Christmann, avenging a 1-0 overtime loss to the Spartans during the regular season.
"They're pretty much the same team that we played last year," Brown said.
Sophomore Morgan Russmann leads Pleasant Valley with 28 goals. Freshman defender Sophia Lewis is a close friend of Brown's.
"When I first came to America (from Ireland), I had a host family that looked after me," Brown said. "I coached the daughter when she was like six or seven years old. Sophia has grown up now, and she actually starts for PV. So that's going to be a cool moment for me."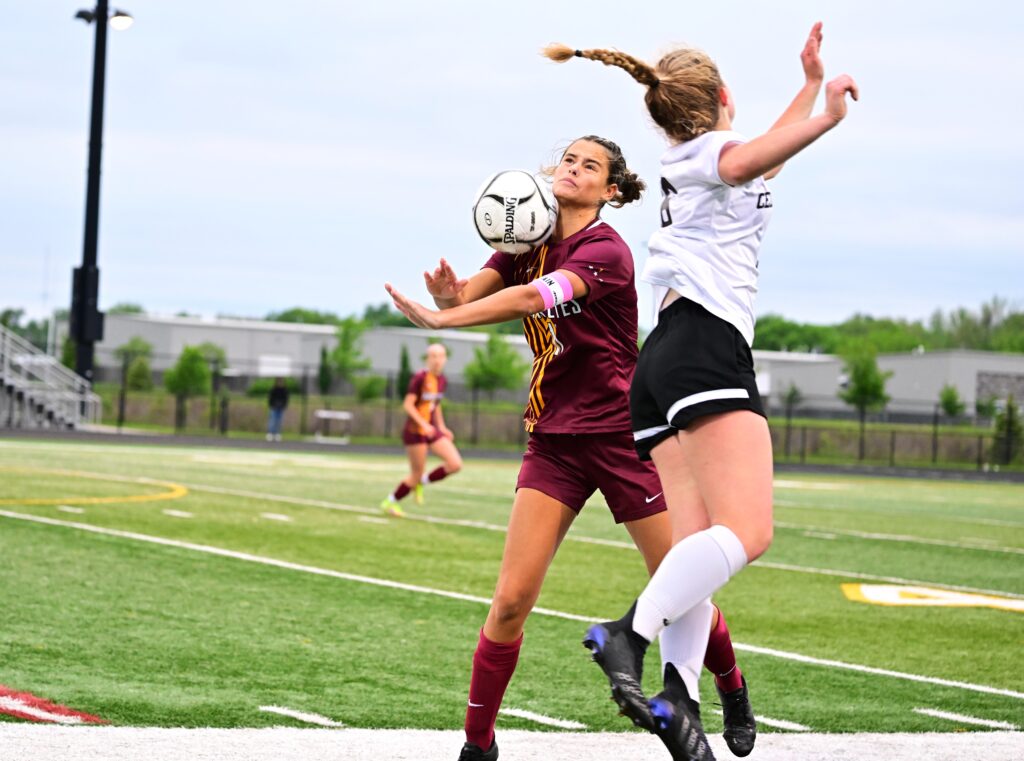 Ankeny enters the state tournament having allowed just one goal all season.
"I am confident going into next week just because I really believe in our team, and I think we have a super talented group of girls and we click really well," Gibson said. "I also believe we have a good chance to win (the title). It will be challenging, but if we all do our individual jobs and play the game that we know how to play then I think we definitely can!"
The only goal that Ankeny allowed came in a 1-0 loss to No. 5 Ankeny Centennial on May 3. The Hawkettes could face their crosstown rival in the championship game on June 4, and another potential opponent is No. 1 Valley in a rematch of last year's final.
"I'm not happy that we lost to Centennial, but I'm happy that we gave up a goal," Brown said. "It's a little less pressure. If it was no goals, there would be more pressure because we'd have to deal with that. I just know that psychologically that other teams that have to play us have to wonder, 'How are we going to score past them?' The girls are bringing some great confidence into next week."