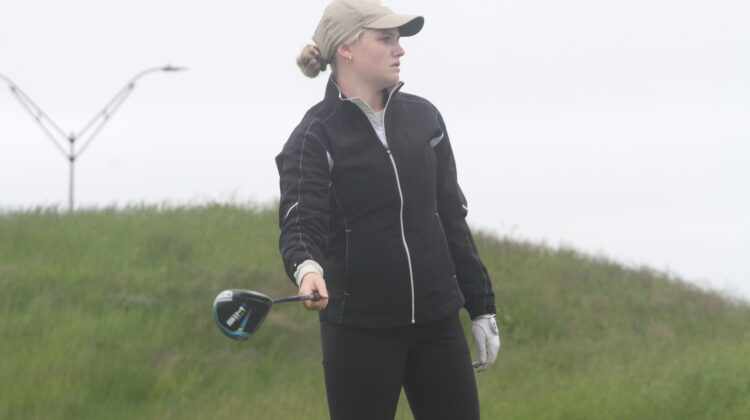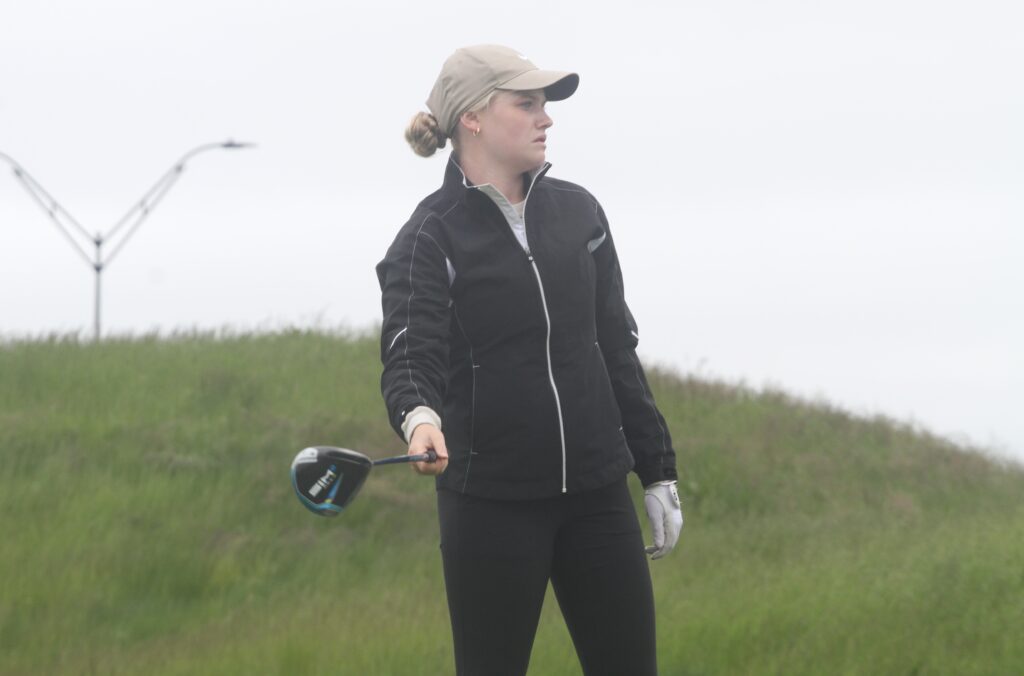 There was nothing to lose for the Ankeny Centennial girls' golf team on Friday.
Sitting in 10th place heading into the final round of the Class 4A state meet at Otter Creek, the Jaguars simply went out to have fun on a beautiful day for golf.
"I think it helped a lot," Centennial sophomore Payton Drefke said of the sunny skies and temperatures in the 70s. "I think the ball rolled a lot farther."
Centennial shot a season-best score for the second day in a row. The Jaguars carded a 357 to finish 10th overall with a two-day total of 721.
"Our goal was just to make it to state and then just do the best that we could," said Centennial junior Olivia Joensen. "And if we scored well, that's great. And if not, that's ok too."
Second-ranked Valley captured its third consecutive title with a 36-hole total of 637. No. 1 Pleasant Valley, which was tied with the Tigers after the opening round, finished second with a 656.
Shannyn Vogler of Bettendorf defended her individual title. She won a playoff against Marshalltown's Amber Henson after both golfers finished at 1-over-par 143.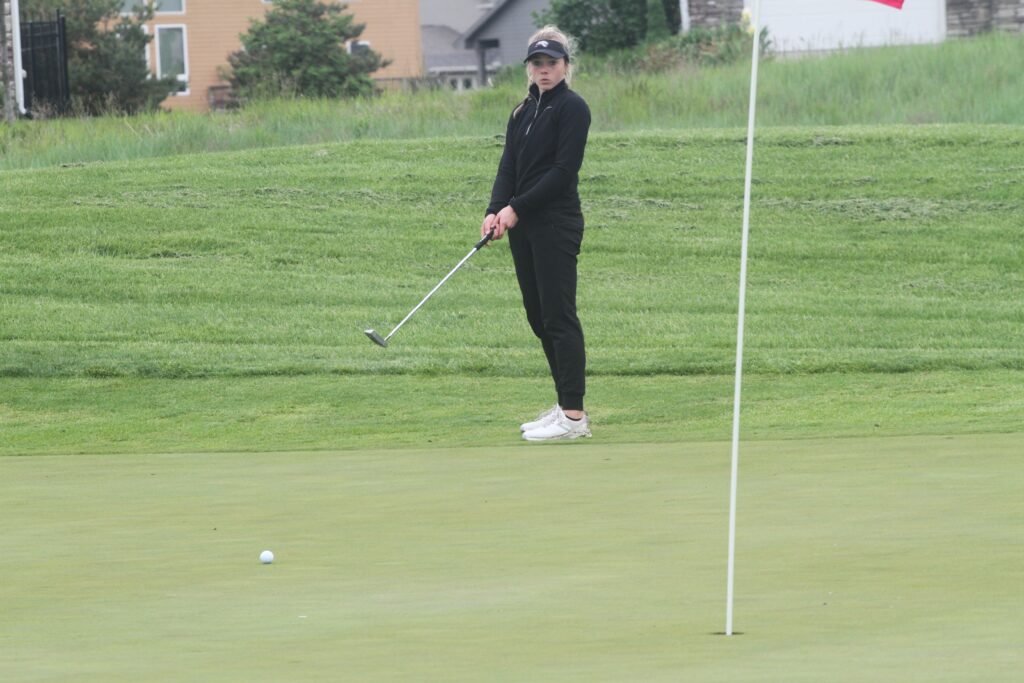 Drefke tied for 15th place to lead the Jaguars. She shot a 79 on Friday to finish with a 161 total.
"I had my dad's putter in my bag, and he said that if I get in the 70s today I get to keep it," Drefke said. "So I'm really excited. I played well with it."
Drefke had three birdies in the final round. She had a chance to score even better, but finished with a triple bogey on the par-4, No. 9 hole.
"My drive didn't go the way I wanted it to," said Drefke, who recovered nicely when she nearly holed a chip shot for double bogey. "I ended up not the way I wanted to, but the beginning was good."
Vivian Wilson shot a 91 on Friday and finished with a 183 total for the Jaguars. She had three pars en route to a 44 on the front nine.
"I'm so happy," Wilson said. "I've been pretty sick the last couple of days, so I'm honestly pretty surprised that I shot as well as I did."
Wilson said her team entered the meet with realistic goals.
"It was an accomplishment just to make it to state in general," she said. "We didn't have expectations that we were going to place super high. We still did pretty well, and I'm proud of us."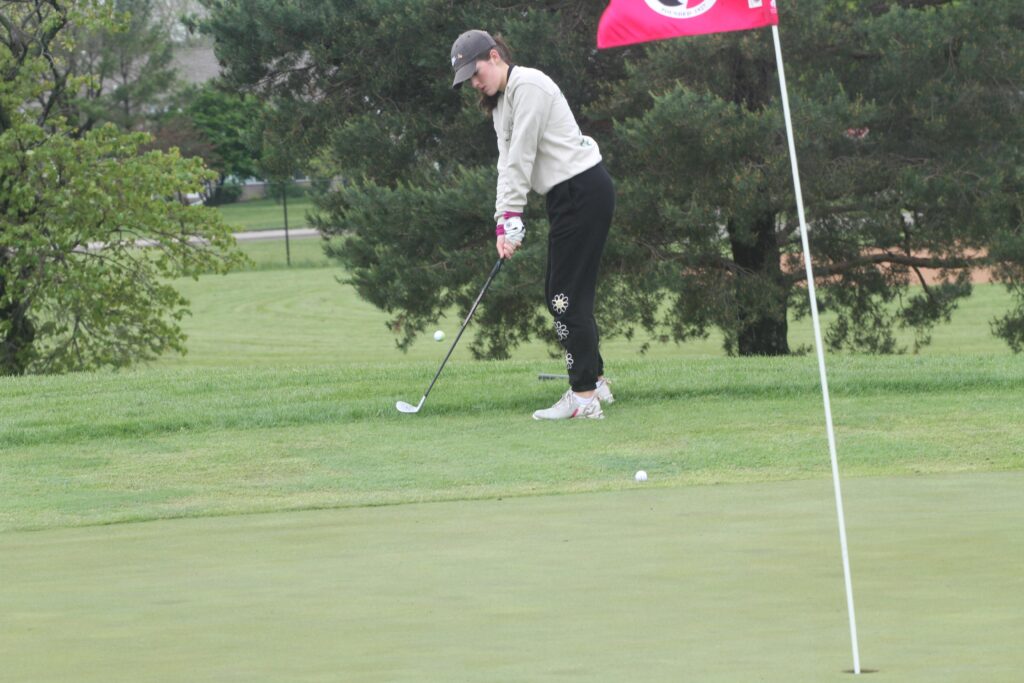 Joensen carded a 90 in the final round and finished with a 186 total. She made a birdie on the par-5, No. 3 hole.
"I holed it from 120 (yards) out, which felt good," Joensen said. "I think this was my best round of golf that I've ever played."
Like Drefke, Joensen could have scored even better.
"I'm very excited, but I did want to try and get 89," she said. "It just came down to the last hole, and I barely missed a putt."
Kaitlyn Ault shot a 97 and had a 191 total for the Jaguars. After shooting a 45 on the back nine, she struggled to a 52 on the front nine.
"I kind of fell apart (at the end)," Ault said. "I didn't get over 100, which was my main goal. I'm kind of proud of that, but definitely it could have been better."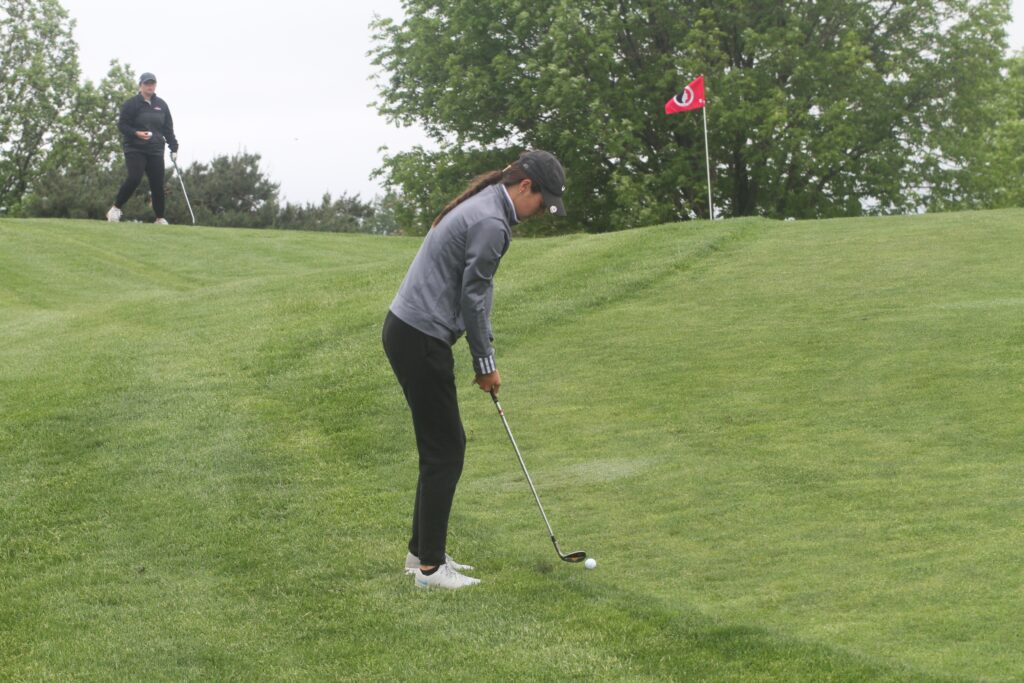 Grace Miller shot a 112 and had a 217 total for Centennial. Samantha Lazear fired a 114 and finished with a 225 total.
Joensen said the course was still soggy in spots following three days of rain earlier in the week.
"There were a few tee boxes that were still wet and that changed some things, but I just took the conditions as they were and played the best that I could," she said.
Drefke said the Jaguars enjoyed their first trip to the state tournament since 2018.
"We just tried to have fun," she said. "We wanted to get a PR, and we definitely did that. That was one of our goals."