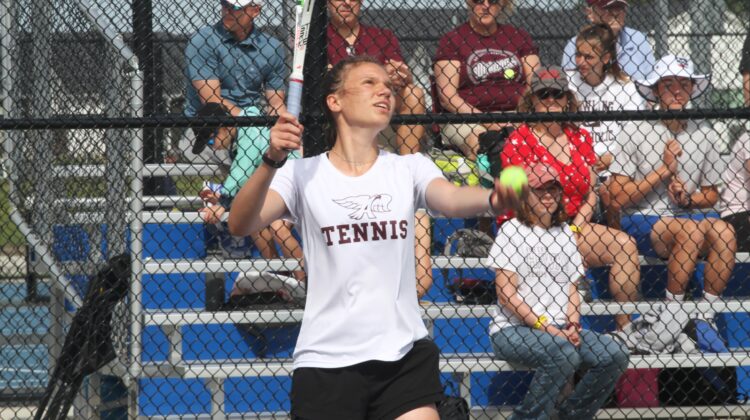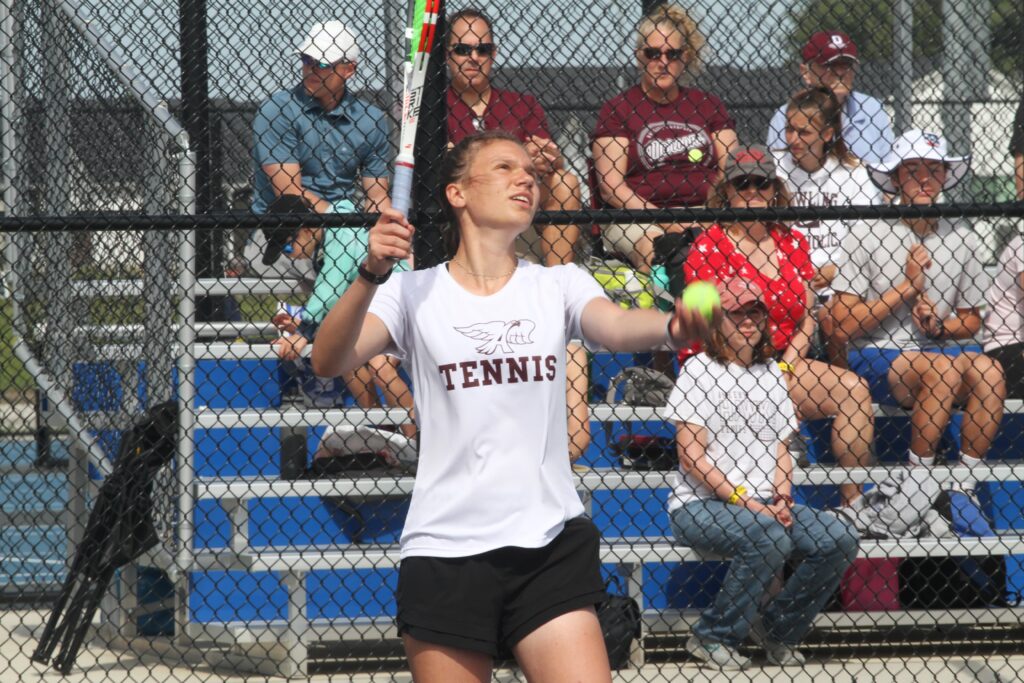 Ankeny's Kira Smith will likely have three more chances to win a girls' state tennis title.
And next time, Dowling Catholic's Allison Szalay won't be in her way.
Smith's bid for the Class 2A singles crown came to an end on Saturday morning, when the fourth-seeded freshman dropped a 6-1, 6-1 decision to the top-seeded and defending champion Szalay in the semifinals at Waukee Northwest.
Smith later fell to third-seeded Maya Mallavarapu of Cedar Falls, 6-1, 6-0, in the third-place match. Both matches were played under sunny skies with gusty winds.
"It was a tough day in some very tough conditions," said Ankeny coach Steve Smith, Kira's father.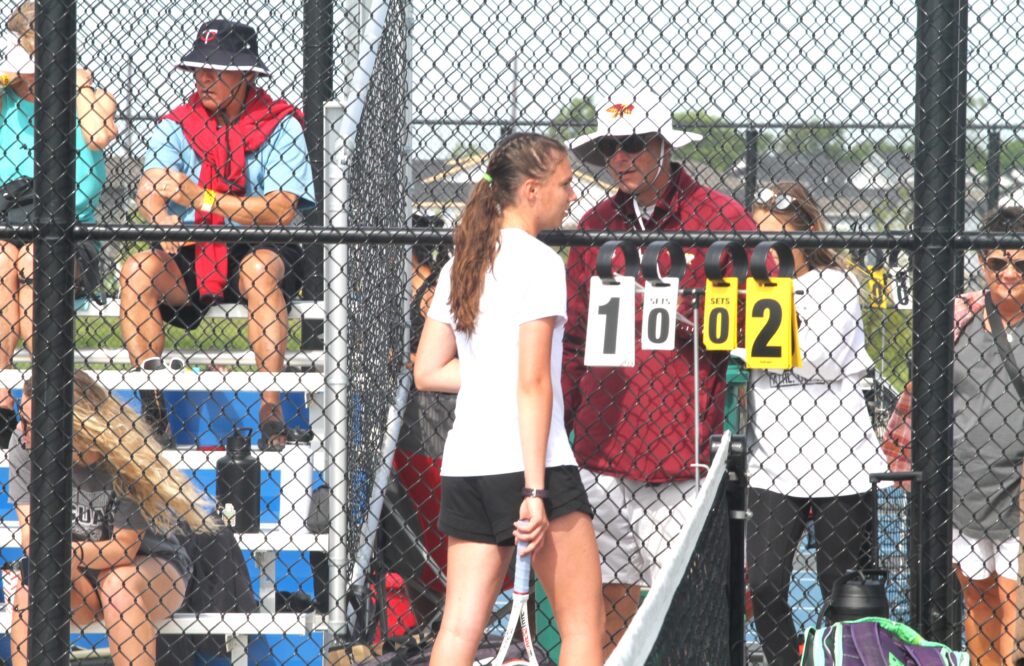 Smith finished the season with a 20-3 record. Her fourth-place finish equals the highest finish ever by a player from Ankeny, matching the performance by Ankeny Centennial's Abbie Petersen a year ago.
Smith also earned some family bragging rights. Her father played on the fifth-place doubles team at Ankeny in 1993.
"While this wasn't the finish we had hoped for, it was a still an amazing season," said coach Smith. "Hopefully, we'll use this experience to come back even stronger next year."
Szalay, meanwhile, was denied a second consecutive title. She lost to second-seeded Claire Gu of Valley, 6-4, 6-2, in a rematch of last year's championship match.
While Szalay will graduate, both Gu and Mallavarapu will be back next year. They are both juniors.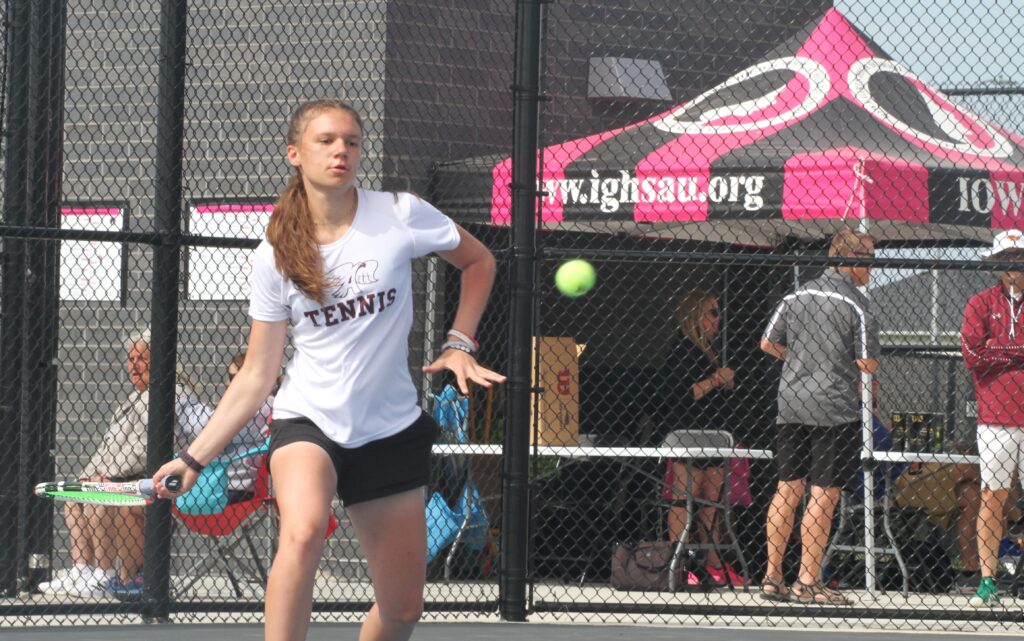 Smith and Szalay met for the second time in a week. They had a close battle on May 21 during the opening round of the state team tournament, when Szalay held a 6-4, 3-3 lead over Smith when the match was halted because the outcome of the meet had already been decided.
"Honestly, I think last Saturday I was a little bit mentally off," said Szalay. "Today I just came out and trusted my strokes a little bit more, and I think that was the difference."
Smith, whose only previous loss was to Dowling's Ava Petersen during a dual meet on April 19, said she struggled in the windy conditions.
"I think the wind was one of the biggest factors," she said. "Allison has been playing in the wind for a long time, so she's obviously really good at it."
Smith held serve to open the match, but Szalay then won the next 11 games. She broke Smith's serve at love to take a 2-1 lead in the first set.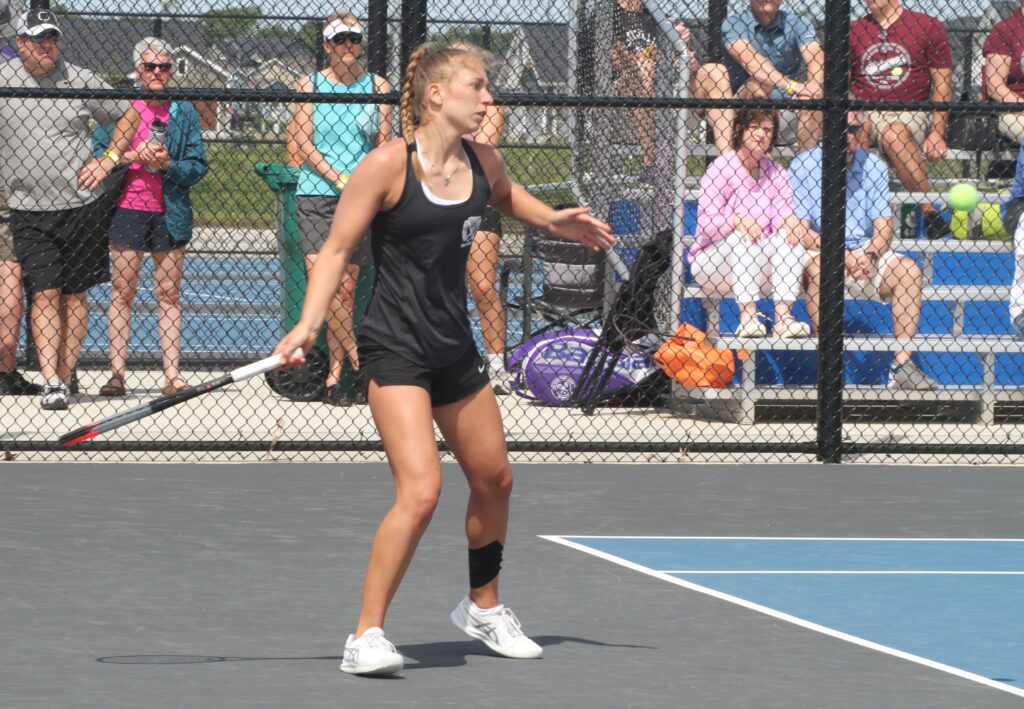 "You know, (the wind) was more trouble than you'd think, but I have a lot of spin in my game so I was able to bite the ball down even when I had the wind (behind me)," Szalay said.
Szalay got another break when Smith double faulted to build a 4-1 advantage. She later closed out the set with yet another break, capped off by a pair of forehand winners.
Szalay fought off a break point and eventually smashed an ace to take a 3-0 lead in the second set. She built a 5-0 advantage before Smith held serve to prolong the match.
Shortly thereafter, Szalay served another ace to end the match.
"It was a big honor just to make it to the semifinals," Smith said.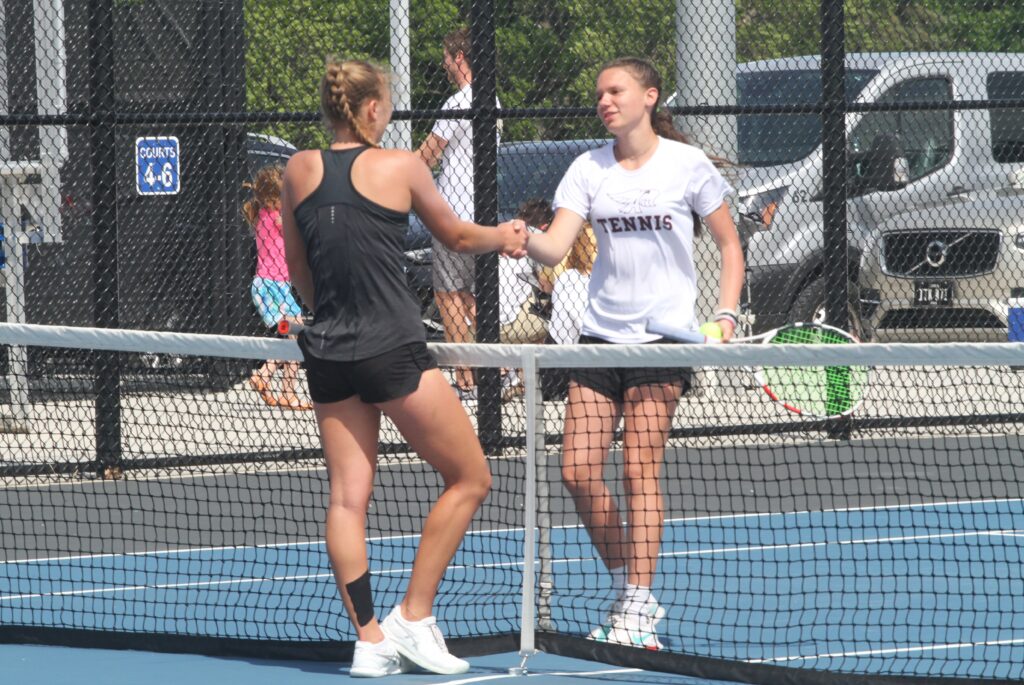 Szalay didn't play in the dual meet at Ankeny because she suffered an injury the night before, when she dislocated her shoulder while playing in a girls' soccer game at Ankeny. The starting goalkeeper for the Maroons, she helped the team to a berth in this week's Class 3A state tournament.
"It's been ok," Szalay said of juggling the two sports all spring. "I'd say the hardest thing has been getting from one to the other when we have a tennis match at 4 and a soccer game at 7:30."
Szalay has tried to remain healthy while pursuing championships in both sports.
"Because of the injury, I wasn't able to play in the Ankeny dual and so I hadn't seen Kira in a full match before today," she said. "But it healed up pretty quick, and I've been pretty careful about it. It's super exciting for both sports."