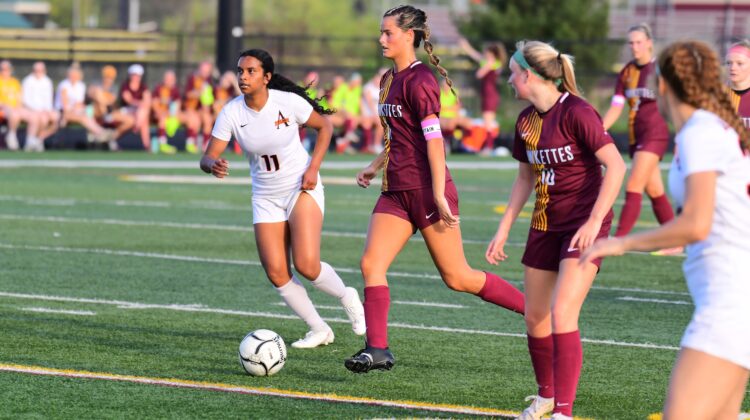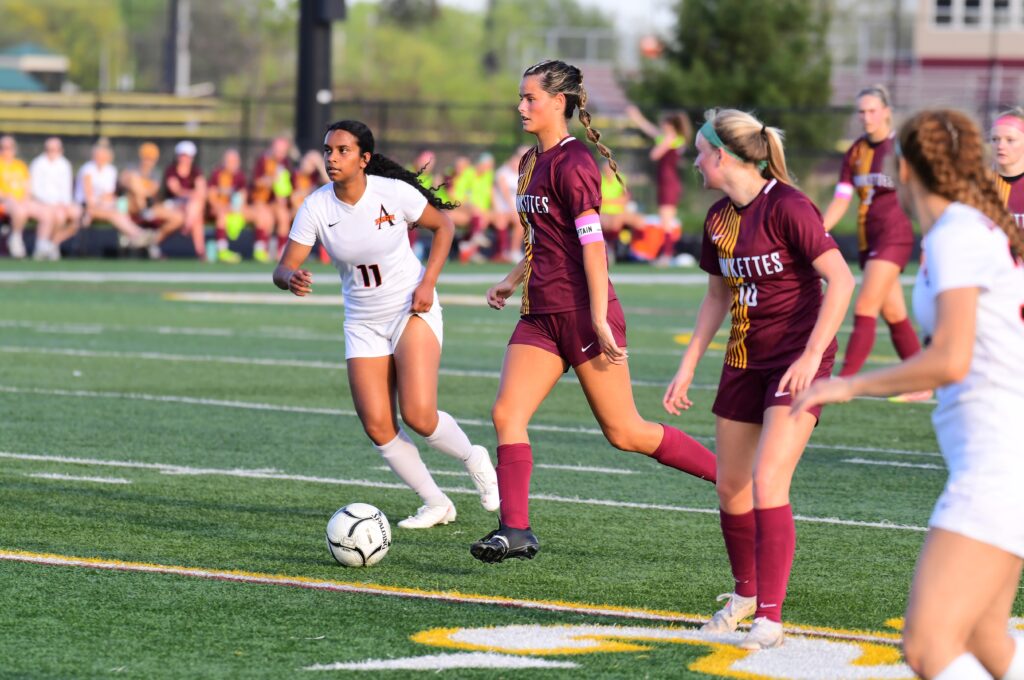 Eden Gibson of Ankeny and Courtney Kovacs of Ankeny Centennial were the leaders of two of the top girls' soccer defensive units in the state.
Now, the two seniors have been recognized for their efforts by the Iowa Girls' Coaches Association.
Gibson and Kovacs were both repeat selections to the Class 3A all-state first team. They were joined on the squad by senior midfielder Kennedy Macke and junior goalkeeper Jasmine Moser of Ankeny and junior midfielder Alanna Pennington of Centennial.
Kovacs led the Jaguars to a 19-3 record and their third state title in the last six seasons. She helped the team post 16 shutouts, including a 2-0 victory over Council Bluffs Lincoln in the championship game on Saturday at Cownie Park.
Gibson helped Ankeny to an 18-2 mark. The Hawkettes allowed just two goals all season while recording 18 shutouts.
Pennington scored a team-high 14 goals and also contributed four assists for Centennial. Macke had five goals and nine assists for Ankeny.
Three other Jaguars were named to the Class 3A second team. They are junior forwards Cady Compton and Averi Porter and junior goalkeeper Kate Bergan.
Porter had 11 goals and five assists this season, including both of Centennial's goals in the title game. Compton had 10 goals and nine assists.
Bergan played a key role in the postseason, winning penalty-kick shootouts in the regional final against Johnston and the Class 3A semifinal against defending champion Valley. She made four consecutive saves against the Tigers to snap their 37-game winning streak.
Robbie Miller of Council Bluffs Lincoln was named the Class 3A Coach of the Year.