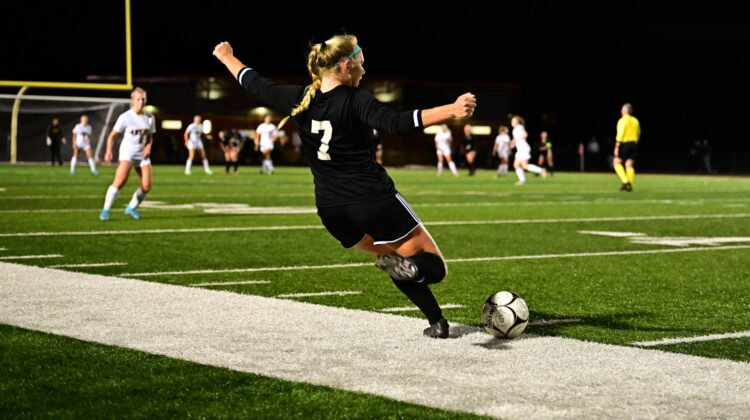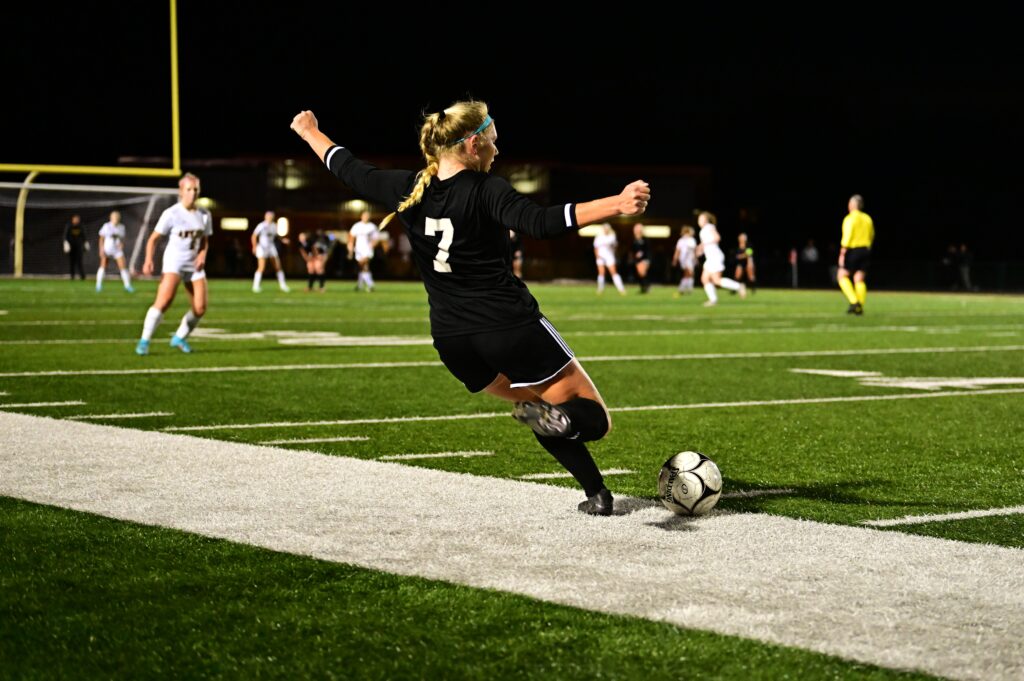 The state champion Ankeny Centennial girls' soccer team placed four players on the CIML Iowa Conference first team, while Class 3A semifinalist Ankeny led the league with five first-team selections.
Senior midfielders Courtney Kovacs of Centennial and Kennedy Macke of Ankeny were both unanimous picks for the second straight year. Senior defender Eden Gibson of Ankeny, who is headed to Minnesota State-Mankato next year along with Kovacs and Macke, was also a repeat unanimous selection.
Kovacs led the Jaguars to a 19-3 record and their third state title in the last six seasons. She was named the captain of the all-tournament team.
Gibson and Macke helped the Hawkettes to an 18-2 mark. Gibson was the leader of a defensive unit that posted 18 shutouts and allowed just two goals all season.
Sophomore midfielder Emma Gott, senior midfielder Avery Matthews and junior defender Jenna Pitz of Ankeny were also first-team picks. Gott and Pitz were both unanimous selections.
Junior goalkeeper Kate Bergan, junior forward Cady Compton and junior midfielder Alanna Pennington of Centennial were also named to the first team. Compton was a unanimous pick, while Pennington was a repeat selection.
The Jaguars landed three more players on the all-conference second team. Senior midfielder Ella Becker, junior midfielder Averi Porter and senior defender Elle Street were all repeat picks.
Senior forward Brooke Harrington, junior goalkeeper Jasmine Moser and sophomore defender Elizabeth Proctor of Ankeny were also selected to the second team. They joined the Centennial trio as unanimous picks.
Senior defender Maddie Foels of Ankeny earned all-conference honorable mention for the second year in a row. Two of her teammates, freshman midfielder Alli Macke and junior midfielder Teja Pritchard, also received honorable mention.
Four Centennial players earned honorable mention. They are freshman defender Maddison Balashaitis, junior defender Ella Hudachek, freshman midfielder Olivia Kroska and senior forward Izzy Sash.