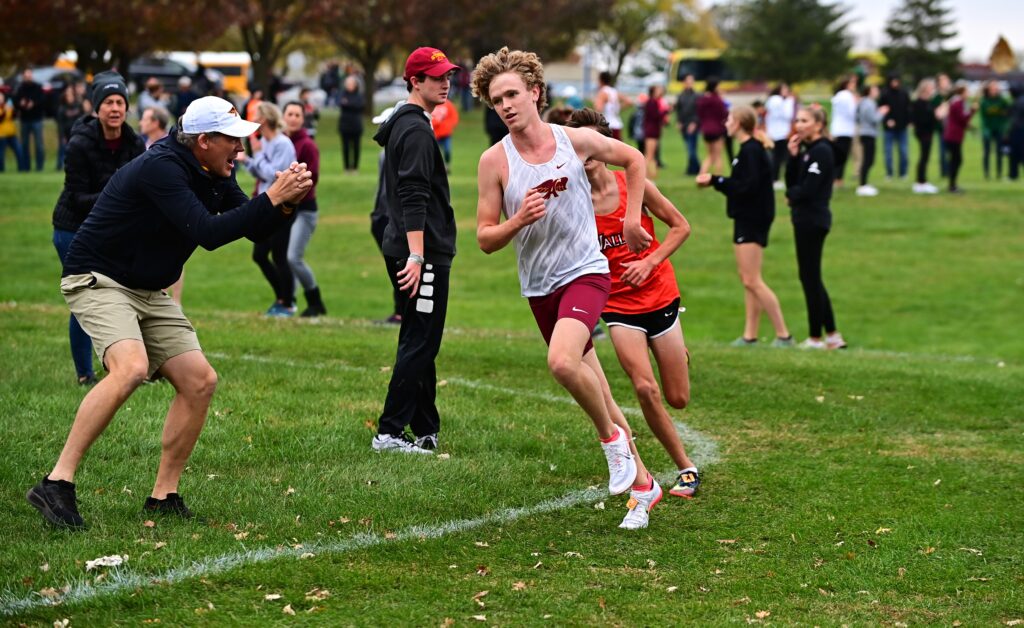 Last year, the Ankeny boys' cross country team entered the Class 4A state meet with a goal of a top-10 finish.
The Hawks came up short of their goal, placing 13th with 299 points. However, they did finish eight points ahead of crosstown rival Ankeny Centennial, defeating the Jaguars for the fourth time in their seven meetings in 2021.
Now, Ankeny could be primed for a top-10 finish this fall. The Hawks return four of their top seven runners from a year ago.
"We have a really strong nucleus coming back," said Ankeny coach Jon Lindaman, whose team is 11th in the preseason rankings. "There is no doubt each of those four will elevate their performances considerably from what they did last year, so that will be a really good starting spot."
Senior Levi Hill is back along with juniors Jake Bosch, Abel Squires and Levi Stember. That quartet helped Ankeny to four top-three finishes a year ago, including a runner-up finish in the CIML Iowa Conference meet at DMACC.
Hill was the conference champion with a time of 16 minutes 18 seconds. He placed sixth at the district meet, then took 41st at the state meet in 16:51.
"Levi has been a triathlete growing up, and he made the tough decision to give that up to focus on running so I think you will see some really big things from him this season," Lindaman said. "He is a very dedicated athlete that has all-state top 15 aspirations this year."
Hill was followed closely by Bosch at most of the meets last season. The two runners crossed the finish line within 10 seconds of each other on five different occasions.
Bosch placed fifth at the conference meet. He took 11th at the district meet, then finished 44th in Class 4A in 16:54.
"Jake is a fierce competitor, and he will be ready to go when we need him," Lindaman said.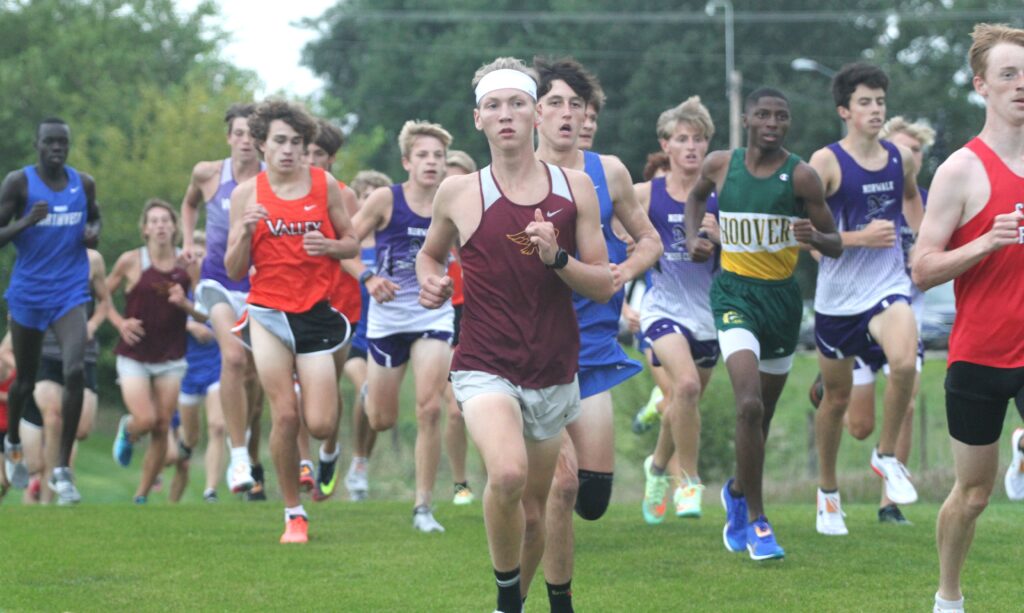 Squires placed 10th at the conference meet before finishing 82nd at the state meet in 17:24. Stember took 112th at state in 18:05.
"Abel has taken his training to a whole new level this past year, and Ethan Zuber–who was hurt much of last year–has been training right with our top three all summer," Lindaman said. "I envision these four to all be ahead of where our No. 1 (runner) was last season."
There are 65 boys on the Hawks' roster. Many of the younger runners are competing for varsity spots.
"These younger kids had a perfect score in the 9/10 race at the conference meet last season, and many of these boys are primed to step into big-time contributing roles," Lindaman said. "I'm excited to see what some of them can do."
Lindaman is hoping that a hard summer of training will pay off for the Hawks this fall.
"Our boys have shown a great deal of dedication throughout the summer months," he said. "We had a big group that got out of bed early each day wanting to get better. The boys have set very high expectations for themselves so we are excited to get the season underway. We have a really good mix of kids that not only work hard, but try hard to find their role on our team.
"There are kids that may never run a varsity race for us, but are crucial leaders and contributors to our team. Our freshman group is well over 30 strong–and it's always exciting seeing these kids mature, gain confidence and develop into contributing members of our squad," he added.
Justice Rathje, Tate Brownsberger, Aidan Farrell, Nick Robie and Alex Cox are among the contenders for varsity spots. Brennan Lesko, Keenan Tirop, Julius Wiegand and Ike Smith are also in the mix.
"We should have a lot of depth," Lindaman said. "We really go 14-15 deep, and we'll also get kids that step up and surprise us. Kids will have to work really hard just to make our varsity lineup, which will hopefully drive our team to new heights."
Ankeny will open its season by competing in the Centennial Invitational on Aug. 25 at DMACC. The meet will give the Hawks their first look at some of the top teams in the new CIML Conference, which consists of the Des Moines suburban schools.
Lindaman said he expects Class 4A to be extremely competitive in 2022.
"The entire state returns a lot of really talented teams and individuals this season," he said. "If you go right down the list from last year's state meet results, most teams return the majority of their runners so nothing will be given to us. Our goal will be to find a way to go from being state meet participants to state meet contenders, and we will need all 65 runners contributing at a high level to do this."