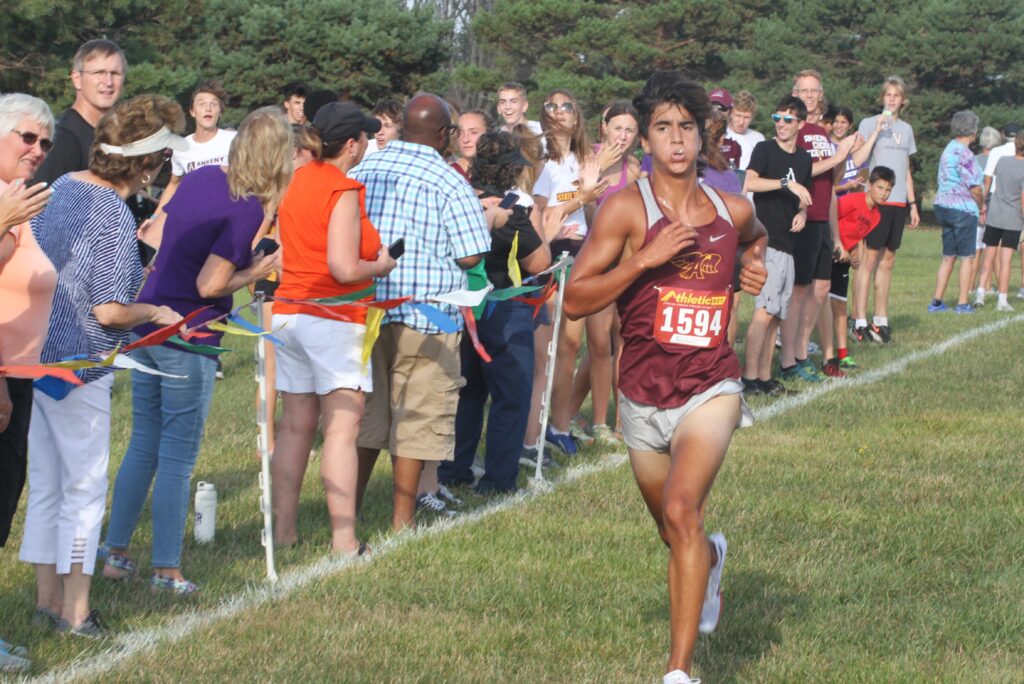 The Ankeny boys' cross country team captured a pair of individual titles in the Ankeny Centennial Invitational on Thursday at DMACC.
The Hawks nearly won a division crown as well.
Ethan Zuber raced to an impressive victory in the 9/10 race, then teammate Levi Hill followed with another win in the 11/12 race.
"Any time you get a meet champion, that is a major accomplishment…and we had two of them," said Ankeny coach Jon Lindaman. "Hundreds of kids race, and only one kid wins each race. Both Ethan and Levi are deserving of these wins. Ethan ran a brilliant race and closed like a beast. Levi didn't have his best day and still found a way to win against some of the state's best runners–that's a very encouraging sign for him."
Third-ranked Norwalk won both division titles, edging No. 11 Ankeny by one point in the 11/12 race. The Hawks also placed second in the 9/10 division.
"Overall, it was a solid start to the season," Lindaman said. "Even though we weren't quite at full strength, we ran really well together as a team. We saw a Norwalk team that is ranked third and a Dallas Center-Grimes team that has won multiple state titles over the past few years in Class 3A. While we had some tremendous individual performances, we really have some work to do as a team. Hopefully, getting beat by a point will light a fire under them."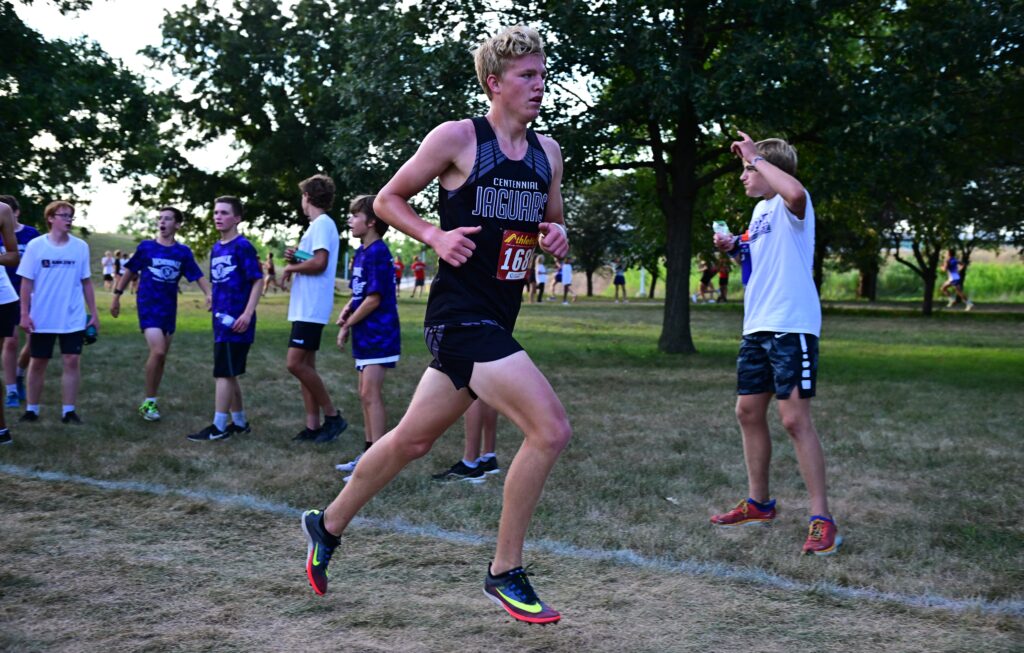 Centennial placed fourth in the 9/10 division. The Jaguars finished fifth in the 11/12 race.
"We're really focused on just getting better as a team," said Centennial coach Chad Fickbohm. "The guys have focused on our our core values of accountability, team and perseverance. They're not too concerned about where we're at in reference to other teams. We're just focusing on us to get better so we're excited to see where this takes us."
Zuber posted a winning time of 16 minutes 10 seconds on the 5k course. He finished 20 seconds ahead of runner-up Henry Groos of Norwalk.
"I was really nervous, but everyone else cheered me on. So that helped," said Zuber. "The first mile was so fast. But other than that, I felt good. I had more of a kick than I thought, and I hope I just keep getting better."
Zuber missed most of last season due to a hamstring injury, but is healthy now. He has been training with Hill and Jake Bosch, the team's top two returning runners.
"I just try to keep up with them," Zuber said. "It's a good team with a bunch of heart. That's what makes us better."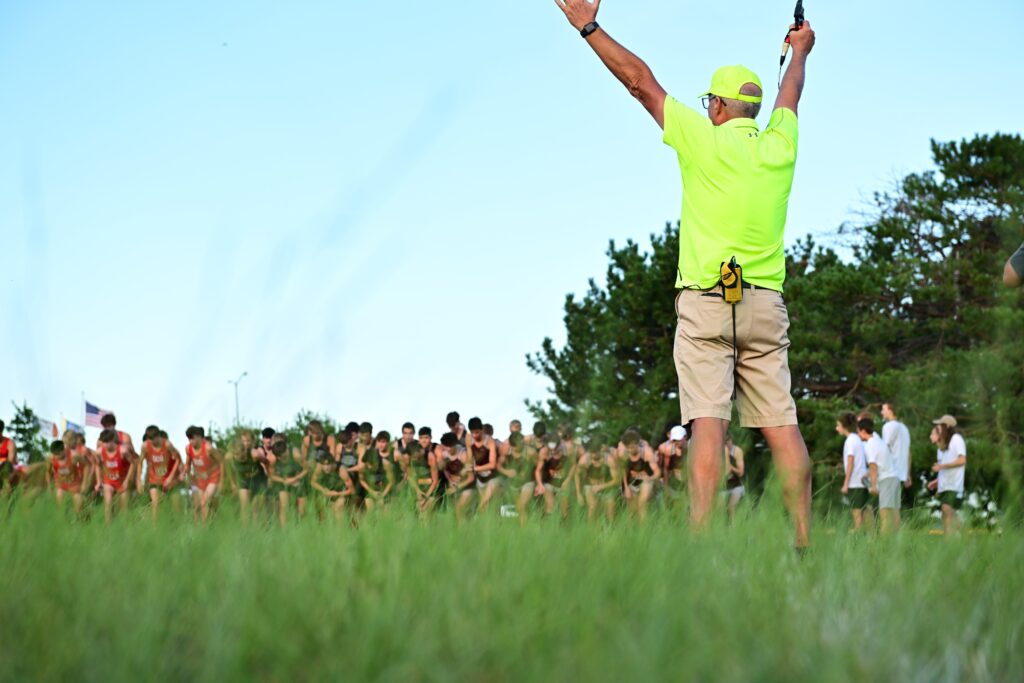 Ike Smith placed eighth for the Hawks in 17:16. Nick Robie was 12th in 17:39.
"We have set the bar very high this season, and I have no doubt these guys will be up to the challenge," Lindaman said. "This is a tough and gritty group that will continue to improve each week."
Centennial's Corbin Vander Weerdt placed 13th in the 9/10 race in 17:41. He was followed closely by teammates Austin Lundberg (14th, 17:43) and Brayden Vander Wilt (15th, 17:44).
"I thought it was a pretty good start for the team across the board," Fickbohm said. "But we've got a lot of learning to do."
Hill won the 11/12 race in a time of 15:51, edging Donovan Card of Norwalk by about a second. Hill was 26th in the Class 4A preseason rankings, nine spots behind Card.
Centennial's AJ Schermerhorn also broke the 16-minute barrier, placing fifth in 15:59.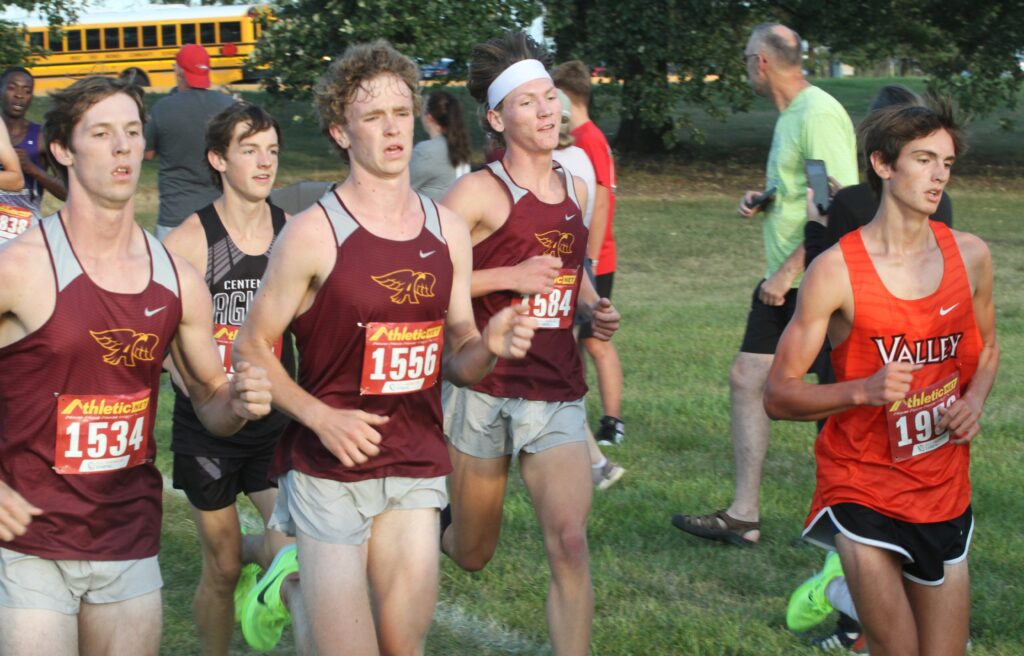 "AJ had a nice race," Fickbohm said. "He's pretty excited about where he is at."
Bosch took 11th for the Hawks in 16:50. Abel Squires was 12th in 16:58, Aidan Farrell placed 14th in 17:10, and Levi Stember finished 15th in 17:13.
"Jake and Abel started the season ahead of where they started last year. Both are hungry to race again and improve," Lindaman said. "I loved the way the trio of Aidan, Levi and Ike raced. I knew these kids would contribute this season, but they showed up in a big way in week one."
Brendan Owens placed 18th for the Jaguars in 17:26. Parker Lundberg finished 21st in 17:37.
"Those two were right there at their lifetime PRs in the first race, so they're pumped for the future," Fickbohm said.
Ankeny will compete in the Dragon Twilight Invitational on Saturday at Johnston. The Hawks will join Centennial in the Kirk Schmaltz Invitational on Thursday at the Iowa State cross country course in Ames.