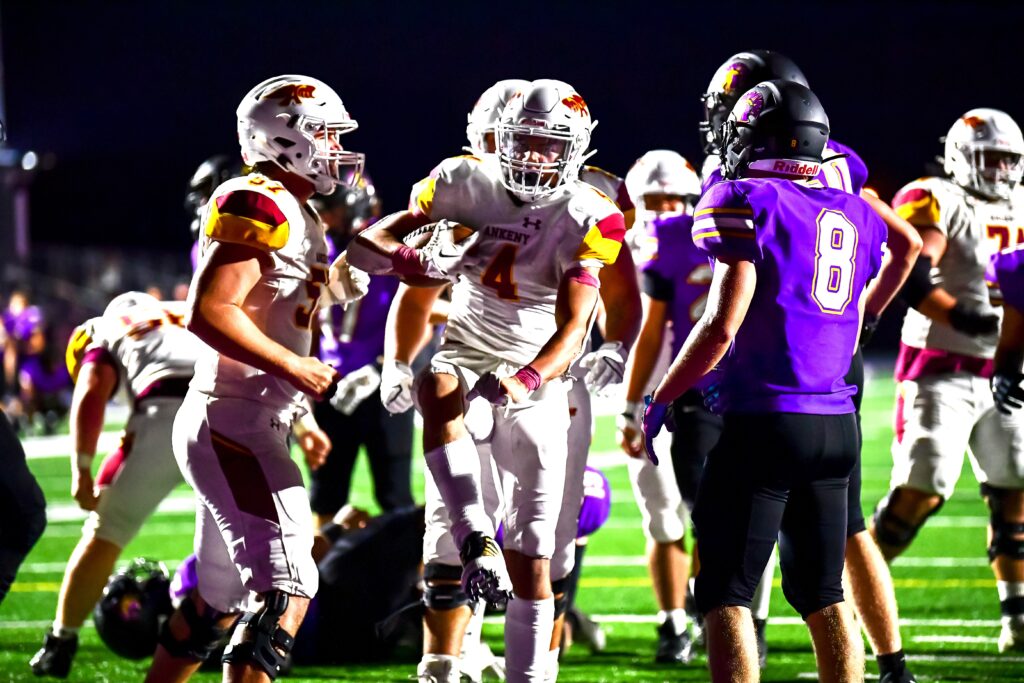 Ankeny football coach Rick Nelson didn't know what his team was doing during the first half of Friday's season opener at Waukee.
The Hawks were intercepted three times before the half and went to the locker room trailing, 7-0.
"We did some really extreme things," said Nelson. "I'll have to watch the film. I don't know sometimes what we were doing. I'm not sure.
"(The start) was a little bit slower than slow. We had a little trouble. We were struggling," he added.
Fortunately for the Hawks, they played like a different team in the second half–the one that was ranked No. 1 in the Class 5A preseason rankings by The Des Moines Register.
Jazan Williams ran 23 times for 141 yards and scored all three of his team's touchdowns as Ankeny rallied for a 26-7 victory over the Warriors.
"We played really well the second half," Nelson said. "I'm glad we came back. We shut them out, and we scored 26 points. I was pleased with our kids' performance. Hopefully, we can just fix some of the things and get ready for next week."
Wiliams ran for two touchdowns in the third quarter to give the Hawks a 14-7 lead. A field goal by Keeghan Warner extended the margin, then Ankeny added a safety when the Warriors snapped the ball over the punter's head and out of the end zone.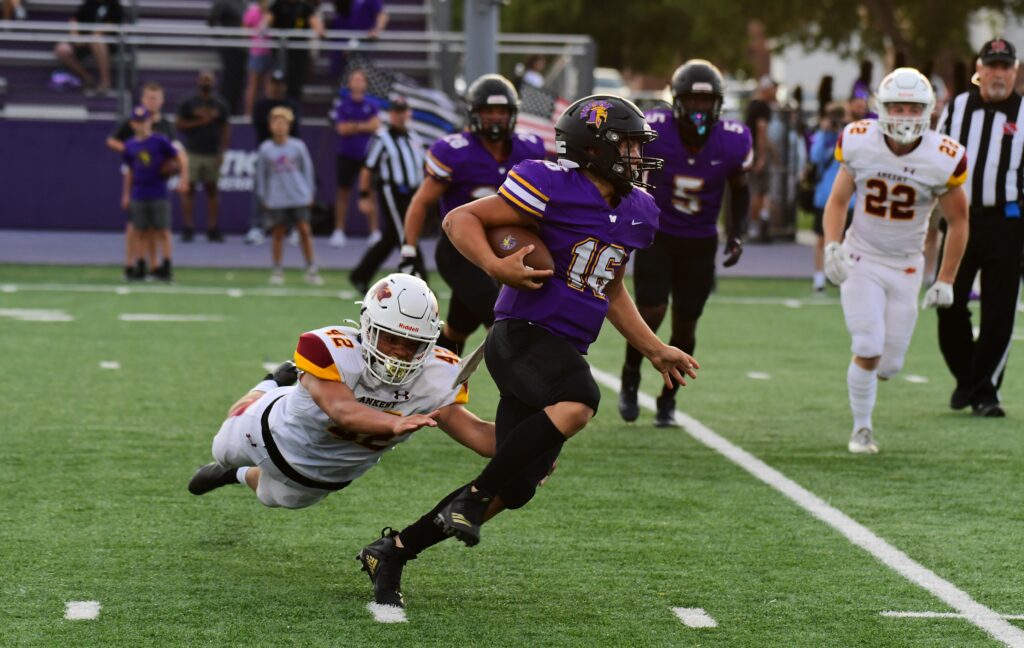 Quarterback JJ Kohl connected on a touchdown pass to Williams with 8 minutes 11 seconds left to complete the scoring.
"Our line played really well the second half, and JJ made some really nice throws and had a couple nice scrambles for first downs," Nelson said. "He also threw a couple real nice screens where he'd look one way and then dump the ball off the other way."
Ankeny's defense, meanwhile, shut out Waukee in the second half after giving up a 28-yard touchdown on a double pass with 2:38 left in the second quarter.
"Our defense really calmed down," Nelson said. "We're playing a new defense, and we've got a lot of new starters. But I think we have a chance to be pretty good on that side of the ball."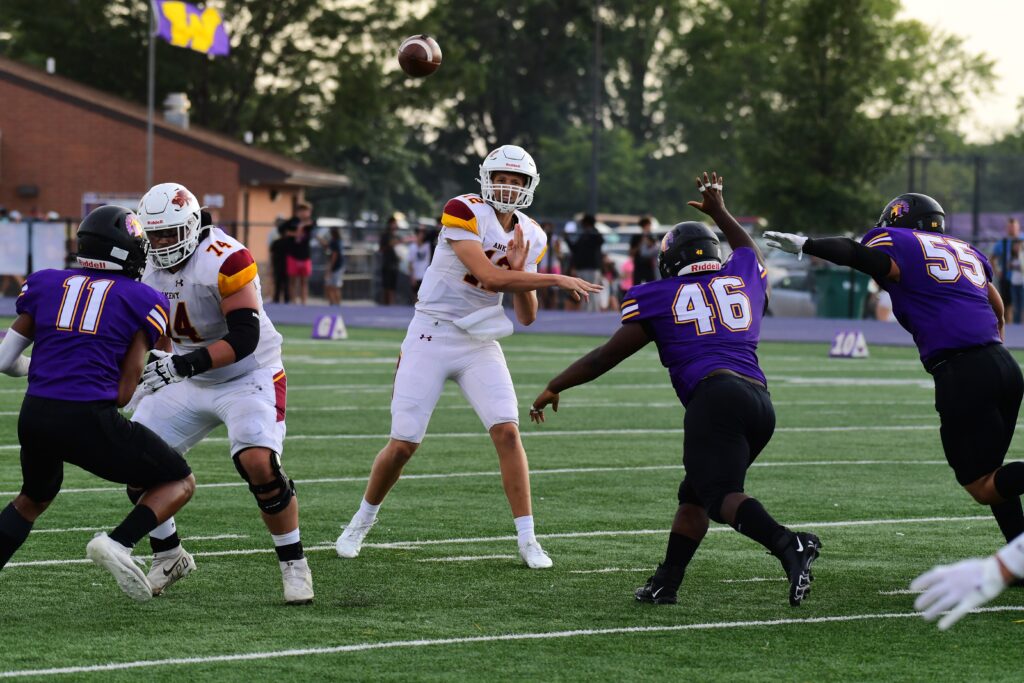 The Hawks regrouped offensively after Kohl threw his third interception at the end of the first half.
"I think the reason why we came out slow is because I was trying to do too much," said Kohl. "I missed some reads and throws, which I just can't do in the future. Getting a good run game established in the second half allowed us to really get things going."
Ankeny had posted a 49-0 victory over the Warriors in last year's opener.
"I thought they had a great game plan," Nelson said. "They were much improved from a year ago. They have a pretty athletic kid (Malachi Curvey) who used to be at Ankeny Centennial, and he had a couple nice pass rushes on us."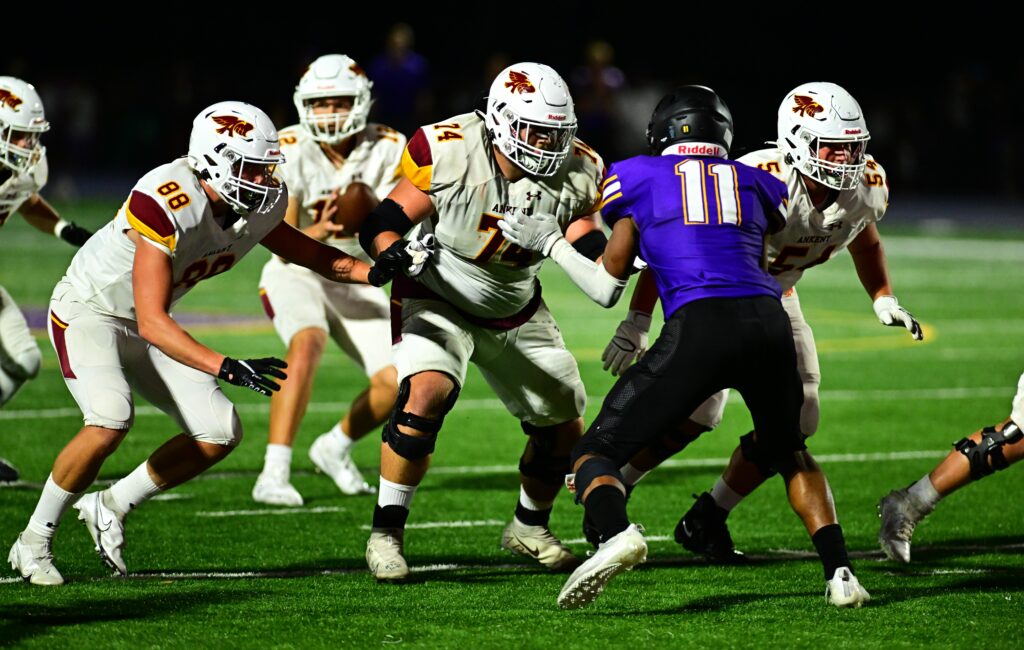 The Hawks will now prepare for Friday's showdown against Centennial (0-1), which opened its season with a 26-20 loss to Indianola.
The Jaguars shocked Ankeny, 14-7, in last year's meeting.
"It's been a brutal series for us. It's not even a rivalry," Nelson said. "We've only beaten them twice. It doesn't matter what their first game was. They're tough, and we know they'll be ready to play."