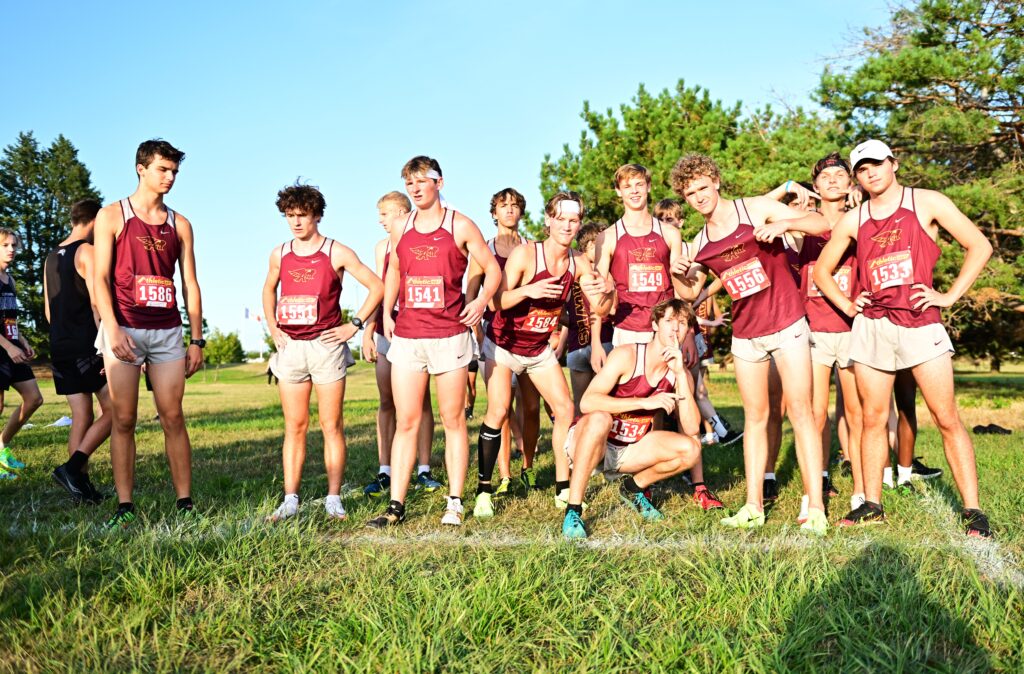 Saturday's Rim Rock Farm Classic at the University of Kansas gave both of Ankeny's cross country teams an opportunity to prove themselves against out-of-state competition.
The Hawks and Hawkettes passed the test with flying (maroon and gold) colors.
The Ankeny girls' squad took second among 32 teams in the Crimson Division. The 11th-ranked Hawkettes placed five runners in the top 30 and finished with 103 points.
Lenexa-St. James Academy (Kan.) won the Crimson title with 62 points. Dallas Center-Grimes also competed in the meet, placing seventh overall.
The Ankeny boys' squad, meanwhile, also earned a top-10 finish in the Gold Division. The No. 7 Hawks posted a score of 144 points and won a tiebreaker against Lawrence-Free State (Kan.) for seventh place.
Shawnee Mission East (Kan.) won the Gold crown with 119 points. Heritage (Kan.) was the runner-up with 130 points.
"We showed up to another big-time meet with much more confidence than a year ago," said Ankeny boys' coach Jon Lindaman. "The Gold Division offers some very stiff competition, so I was pleased with the results and how the guys got after it. Between the two divisions there were over 60 teams competing, so coming out with a 53-6 record is something they need to feel pretty good about."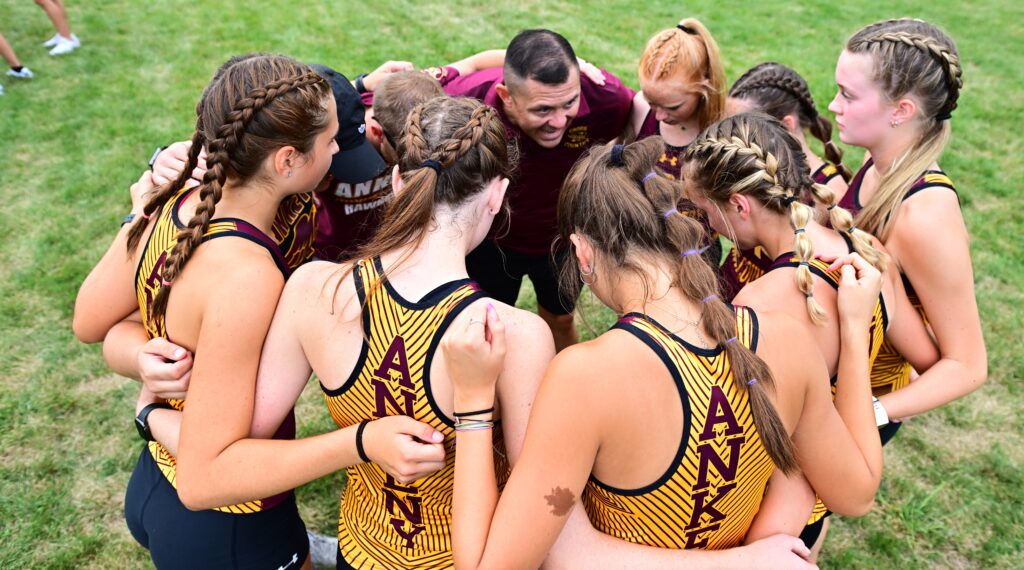 Ankeny's Drew Beason placed second in the girls' 5k race with a time of 19 minutes 27 seconds. She finished 6 seconds behind the winner, Naomi Hunter of Smithville (Kan.).
Paige Beason took 24th for the Hawkettes in 20:40. Brylee Moyer placed 27th in 20:43, Reagan Prendergast was 29th in 20:47, Gwen Briggs finished 30th in 20:53, Lauren Jackson was 43rd in 21:13, and Alex Gloviak placed 77th in 21:59.
Wyatt Haughton of Shawnee Mission won the boys' race in 15:18. He edged Colby King of St. Thomas Aquinas of Overland Park (Kan.) by less than a second.
Levi Hill was Ankeny's top finisher. He placed 11th in a time of 16:08.
"Levi continues to impress in his senior year," Lindaman said. "He was within striking distance of a top-three finish, but the hills on the final kilometer of the race made it tough for him to get his patented kick rolling. I am guessing the guys from Kansas, Colorado and Missouri have a little more experience on courses with this kind of elevation change."
Jake Bosch took 45th for the Hawks in 16:55. Aidan Farrell placed 54th in 17:04, Abel Squires was 68th in 17:11, Levi Stember finished 75th in 17:19, Ike Smith was 85th in 17:23, and Tate Brownsberger placed 103rd in 17:41.
"Jake ran well again, but knows he needs to close the gap between him and Levi," Lindaman said. "It was great having a healthy Aidan back to our lineup as he looked really good again. Squires continues to be a rock for our team, and we had a big race from Levi who was moved up to run varsity moments before the race. Ike tried getting out more aggressively in a big race, so I love the way this freshman competes each time he steps on the course.
"Unfortunately, Brownsberger tweaked his ankle so was not where he wanted to be…so even though we were solid, we are still waiting to put it all together and be at full strength. Our varsity group will be entering what we call championship racing season with Fort Dodge, conference, districts and state so from here on out we need to be at our best each time we race," he added.
Both Ankeny teams will now be off until the Fort Dodge Invitational on Oct. 6.