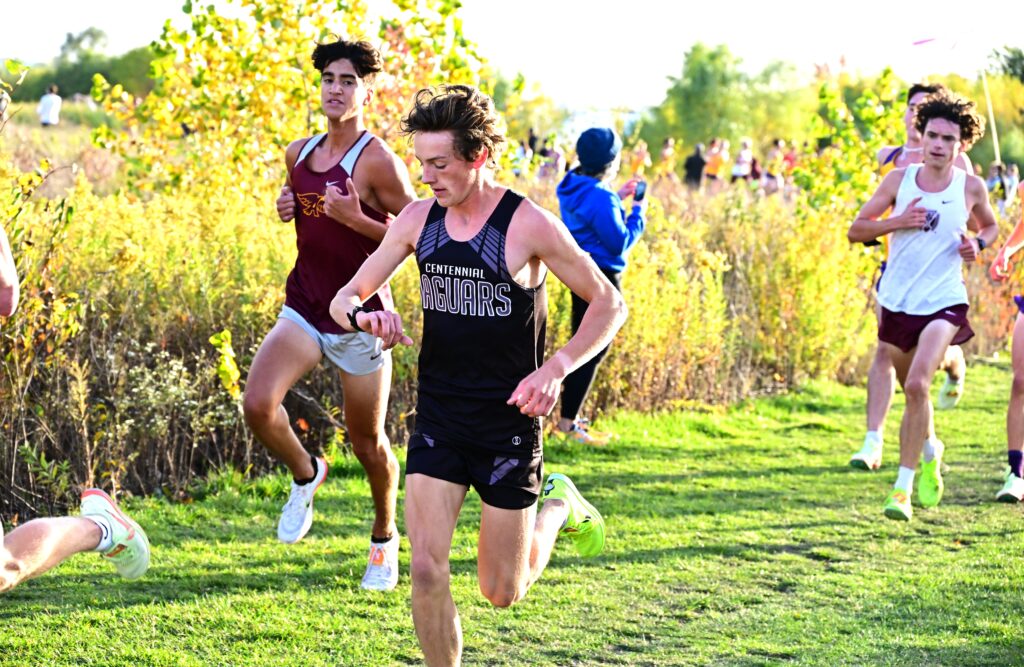 The Ankeny Centennial boys' cross country team made some progress on Wednesday.
Crosstown rival Ankeny took a slight step backwards.
Both squads competed in the inaugural CIML Conference meet on a cold and windy afternoon at Johnston. The sixth-ranked Hawks placed fourth in the nine-team field with 123 points.
"The varsity team got a little tough love after this meet," said Ankeny coach Jon Lindaman. "To accomplish the goals they set out to do, they simply have to be better than we were at the conference meet. We need to be more aggressive, hold guys off the final 100 meters, and run with a little more urgency. This is a tough and gritty group of guys, and they need to use that to their advantage."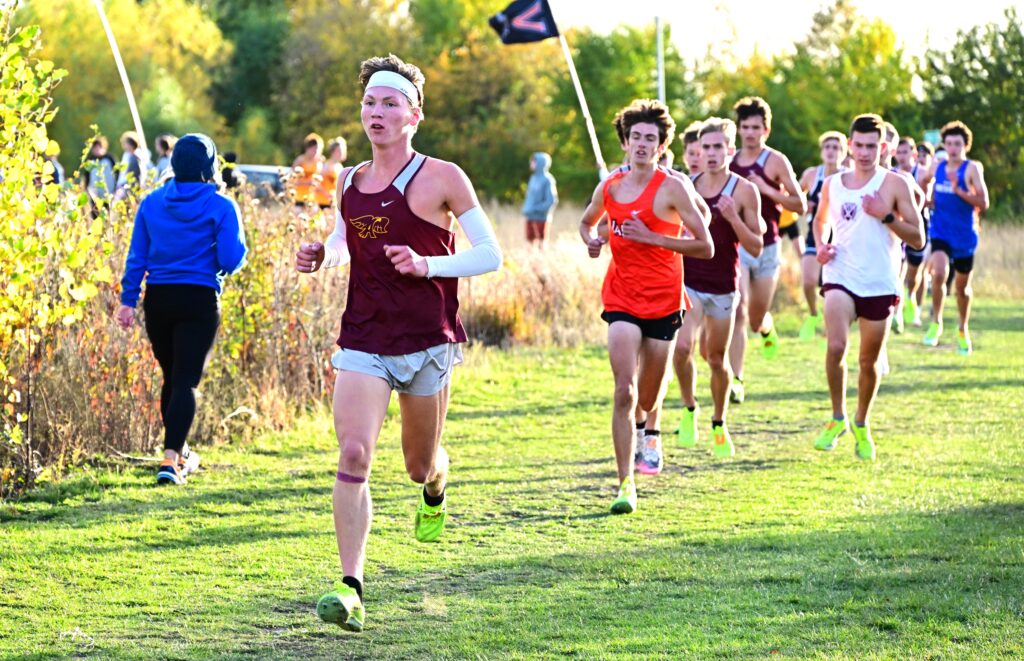 Centennial, meanwhile, finished in eighth place. The Jaguars totaled 185 points.
"I do think tonight was a positive going into next week," said Centennial coach Chad Fickbohm. "The sophomores are gaining confidence and are executing much better. The whole team is competing. In fact, it was nice to hear that they raced harder than they have and are focused on racing better next week."
No. 1 Dowling Catholic easily won the team title with 35 points. No. 3 Johnston was second with 72 points, followed by No. 8 Waukee Northwest with 94.
Dowling's Jackson Heidesch pulled away from the field to win the 5k race in a time of 15:31. He finished 18 seconds ahead of teammate Flynn Milligan.
Centennial's AJ Schermerhorn and Ankeny's Ethan Zuber both earned first-team all-conference honors. Schermerhorn took sixth in a time of 16:11.
"I was happy with my race," said Schermerhorn. "It was colder than I thought at first, but once we got going and I started to warm up, it felt a lot better."
Zuber placed seventh in 16:13. He was passed by Schermerhorn late in the race.
"I didn't beat some of the guys I was trying to beat," said Zuber. "Levi (Hill) didn't run, so I was trying to step up. We all tried to pick off a couple more runners, and we wanted to lower our times to make up for him. But obviously we aren't the same team without him."
Zuber ran for the second time after missing the previous two meets due to a minor injury.
"I'm getting there," Zuber said. "I'm definitely close. Hopefully, I'll get there for districts and state."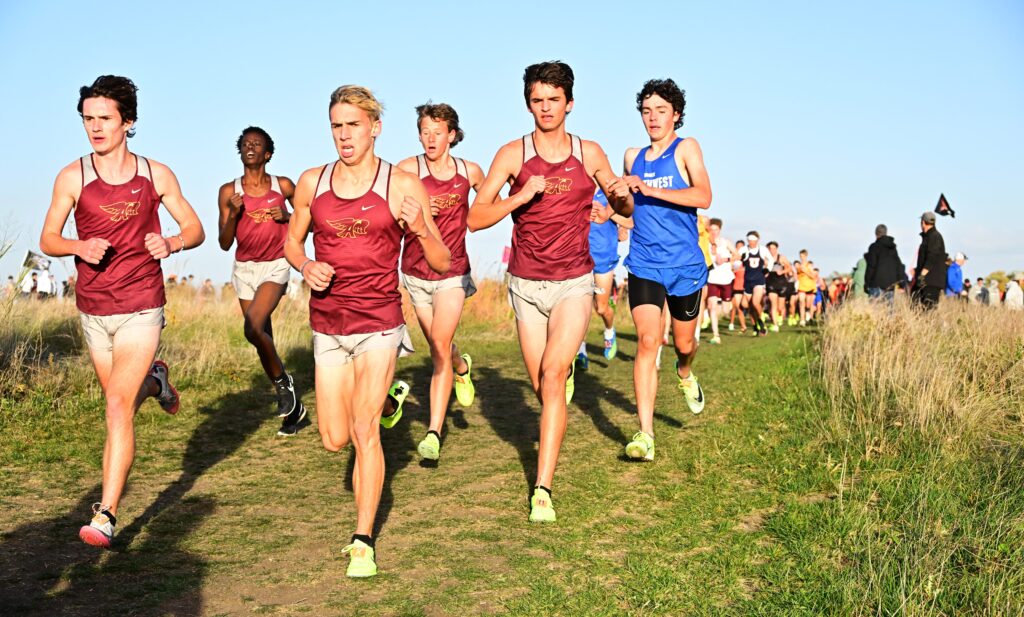 Ankeny's Jake Bosch placed 18th in 16:39. He earned third-team all-conference honors.
Abel Squires took 29th for the Hawks in 16:57. Tate Brownsberger was 35th in 17:05, Ike Smith placed 37th in 17:09, Aidan Farrell was 38th in 17:11, and Levi Stember finished 39th in 17:12.
"Individually, we did some decent things," Lindaman said. "Abel made some clutch passes down the final stretch to give us a few extra points in what ended up being a tight race, and Tate, Ike, Aidan and Levi Stember all provided solid depth for us. Other teams are looking strong at this point, so now it is up to our boys to respond.
"I think this meet will light a fire under our guys, and they will respond in a really big way. I am sure pulling Levi Hill–our team leader and No. 1 runner–2 minutes before the gun went off didn't have the best impact on our team mindset. He is dealing with some inflammation in his lower leg, and with such a rough and bumpy course we decided it was in our team's best interest to sit him to make sure he is 100 percent for districts and state.
"As a coach, I need to do a better job of having them prepared, fresh, and ready to roll next Wednesday," he added.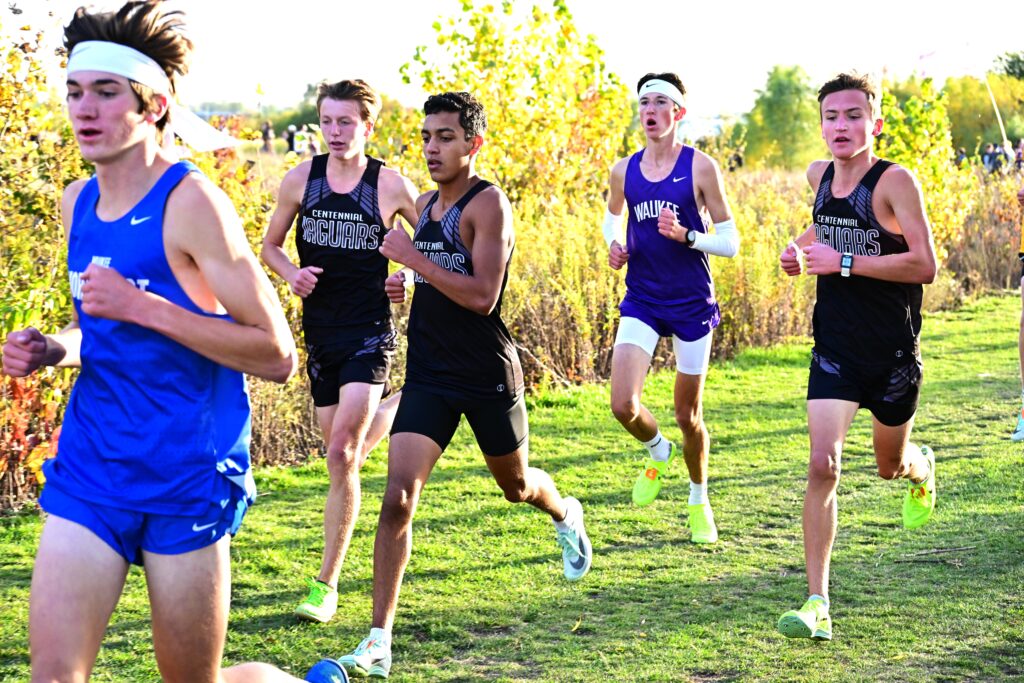 Centennial's Aammin Hassan placed 42nd, and teammate Brayden Vander Wilt finished 43rd. Both were clocked in 17:19.
Austin Lundberg took 51st for the Jaguars in 17:34. Brendan Owens was 53rd in 17:35, Jonas Smith placed 61st in 17:46, and Bennett Blakeslee finished 68th in 17:58.
Both Ankeny and Centennial have been assigned to the Marshalltown site for the state qualifying meet. It will be held on Wednesday, beginning at 4 p.m.
Urbandale, which finished seven points ahead of the Jaguars at the conference meet, will be among the teams in the field. Schermerhorn finished 8 seconds ahead of Urbandale's Tommy Hensley on Wednesday.
"Getting used to everyone that I can run with, seeing what they can do strategy-wise, helps a lot for next week," Schermerhorn said.