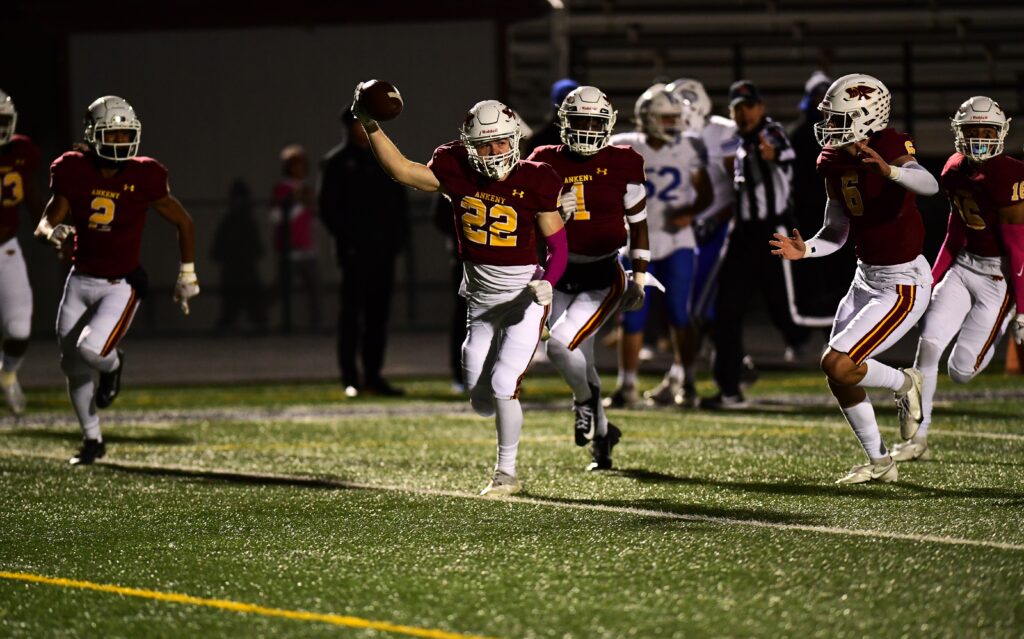 Ankeny football coach Rick Nelson had an uneasy feeling about Friday's game against visiting Waukee Northwest.
The seventh-ranked Wolves were coming off a 20-14 victory over Ankeny Centennial on the same field a week ago, when Brady Grisham ran for 143 yards and two touchdowns.
"I was scared they were just going to be able to run it down our throats," Nelson said.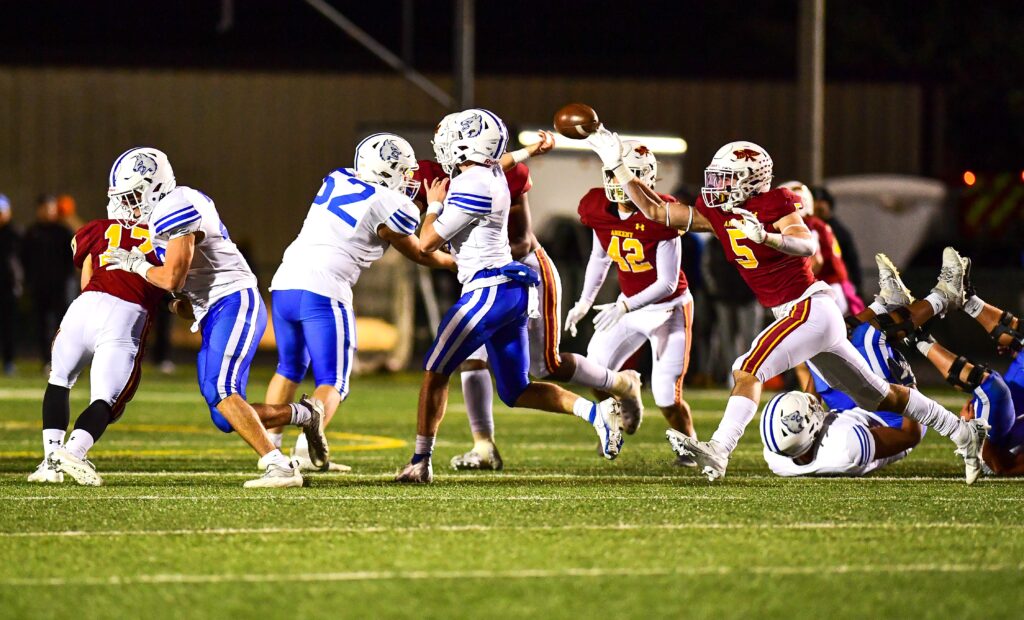 It turns out that Nelson's concerns were overblown.
The No. 3 Hawks held Grisham to just 54 yards on 16 carries and built a 31-0 lead before Northwest scored a late touchdown to avoid a shutout. The 31-7 victory improved Ankeny's record to 7-1, while the Wolves fell to 4-4.
"I was really pleased because I was scared of their tailback," Nelson said. "Our kids kept him in check, so I was proud of our defense."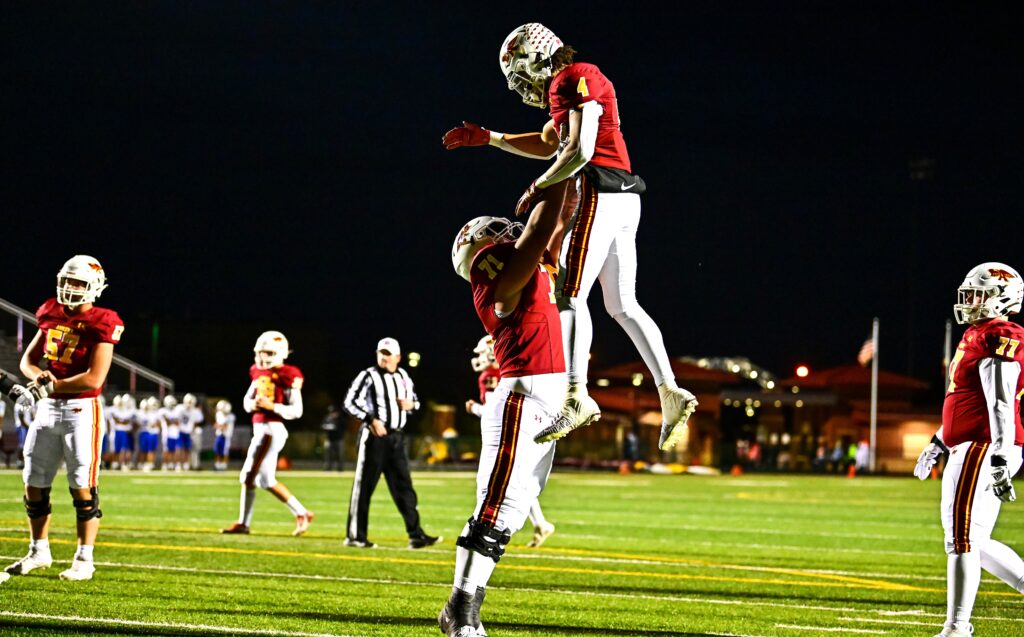 The Hawks took a 14-0 lead barely 5 minutes into the game. Jazan Williams scored on a 1-yard run on the game's opening possession, then Reid Johnson picked off a pass from Northwest quarterback Sam Johnson and returned it 42 yards for another touchdown.
JJ Kohl threw a 6-yard scoring pass to Evan Irlmeier in the second quarter, giving Ankeny a 21-0 halftime advantage. Kohl completed 15-of-17 passes for 120 yards.
"JJ made some nice throws, and Jazan ran well, too," Nelson said. "We had some pretty good field position throughout the game."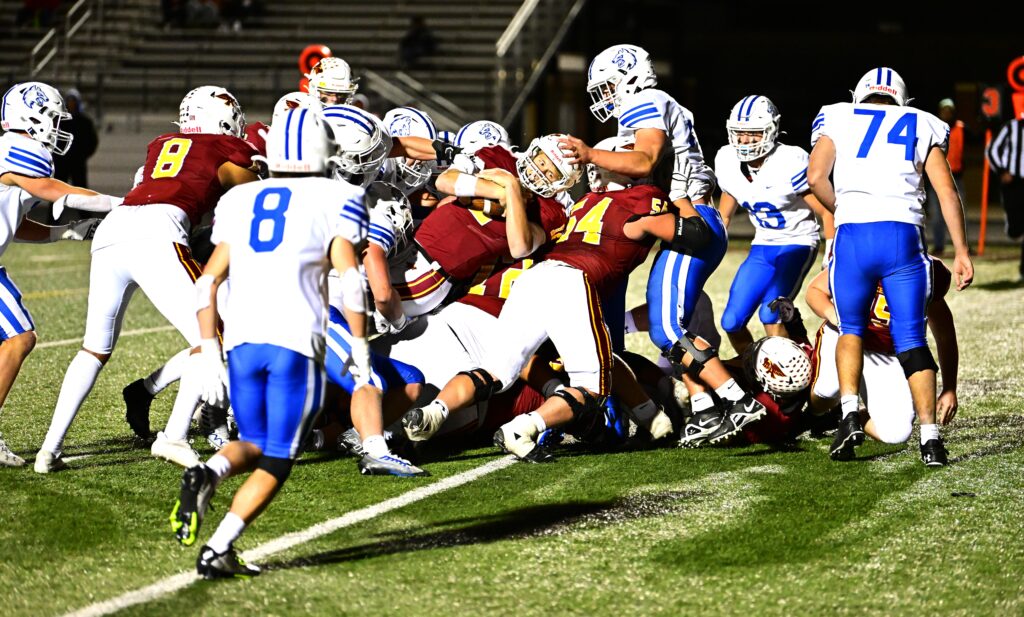 Kohl scored on a 3-yard run in the third quarter. Keeghan Warner added a 40-yard field goal in the final period.
The Hawks outgained Northwest by a 300-183 margin. Williams ran 30 times for 100 yards, while backup Caden Henkes added 41 yards on eight attempts.
Irlmeier caught six passes for 66 yards. Jamison Patton added six catches for 26 yards and also picked off a pass on defense.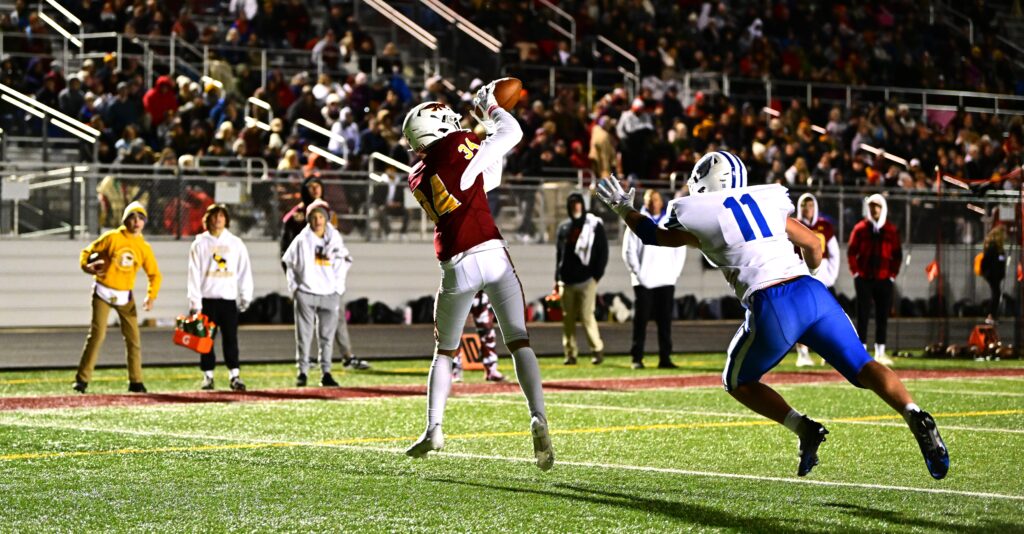 "We took off pretty good at the start and just kept going," Nelson said. "The kids did great."
Sam Johnson completed 7-of-16 passes for 139 yards in the Wolves' loss. He threw a 61-yard scoring pass to Jackson Adams with 14 seconds left in the game.
Chase Lamb had 13 tackles for Northwest.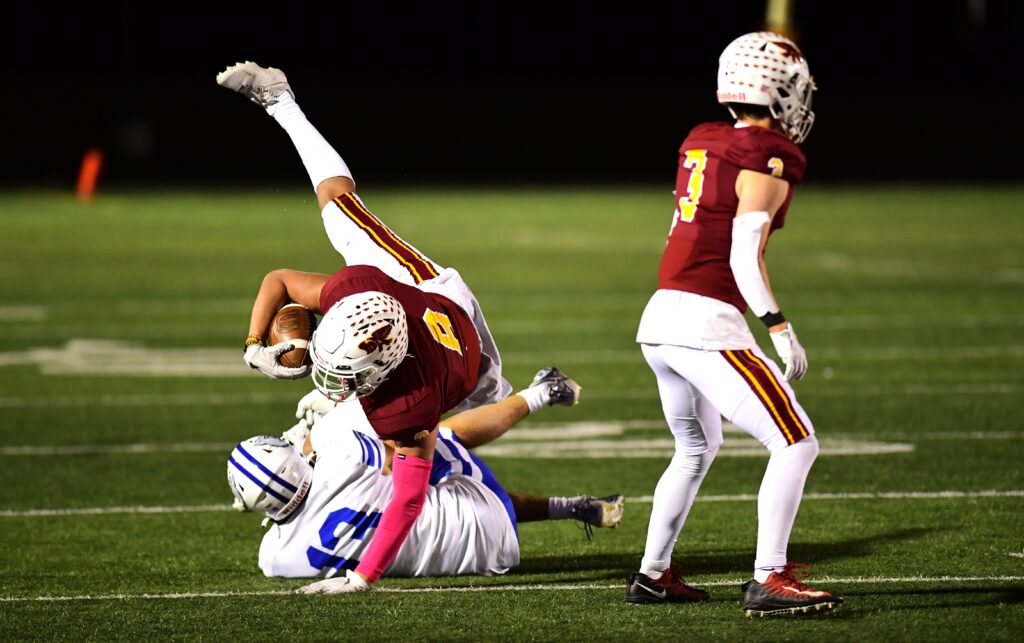 Ankeny will play at Des Moines Lincoln (1-7) to close out the regular season on Friday. The Hawks trail Dowling Catholic and Southeast Polk in the RPI rankings, and Nelson said he isn't sure if his team can move up any higher.
"I guess we'll see," he said. "We've just got to try to keep winning and stay healthy."