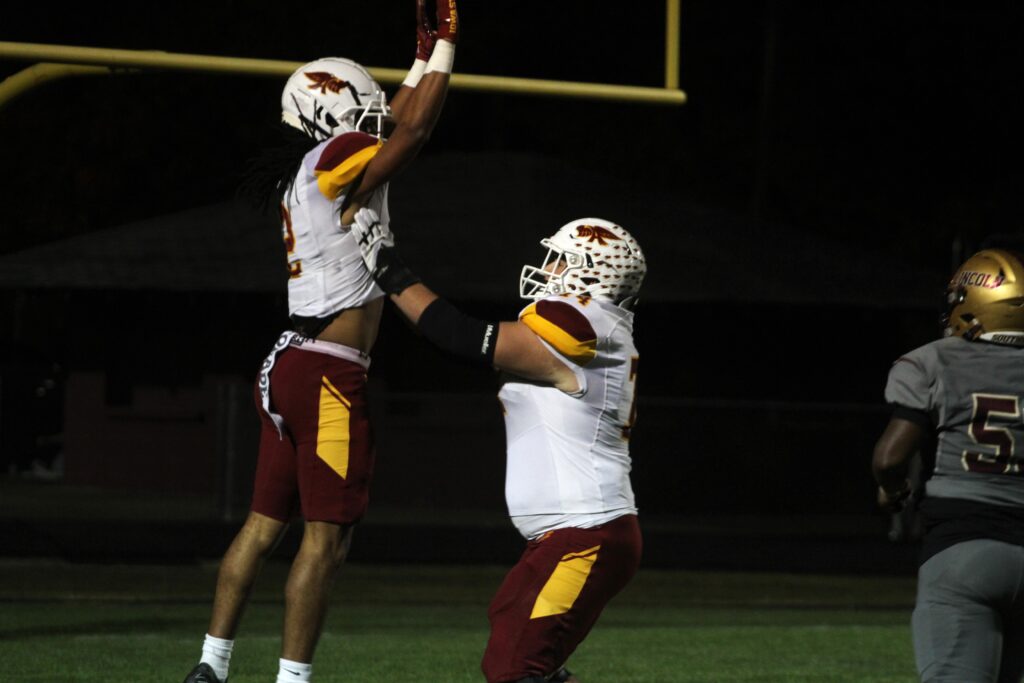 The Ankeny football team is cruising into the Class 5A playoffs.
The Hawks, who were tied for third in the latest Associated Press rankings, rolled to a 54-6 victory at Des Moines Lincoln in their regular-season finale on Friday.
Ankeny improved to 8-1 with its sixth straight win. Lincoln finished with a 1-8 record.
The Hawks have outscored their last three opponents by a 157-13 margin.
"The kids are playing pretty well," said Ankeny coach Rick Nelson. "I'm pleased, and we're just kind of anxious to see who we're going to get paired up with (in the playoffs)."
Ankeny held a 47-0 halftime lead after dominating the first two quarters. JJ Kohl passed for four touchdowns in the opening half, while Jazan Williams ran for two scores and caught a pass for another.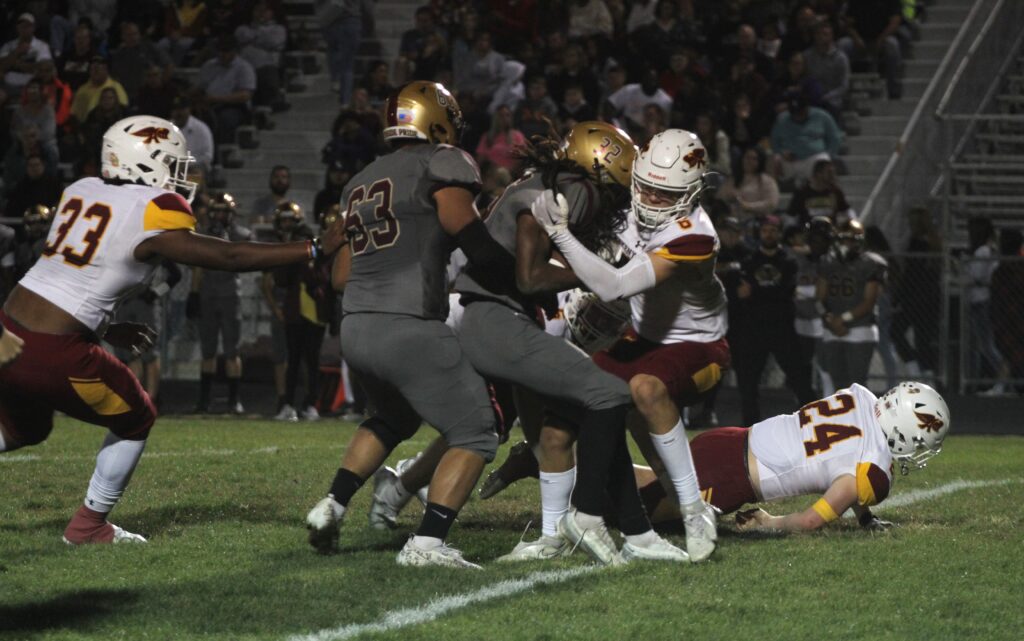 "JJ's feeling really comfortable, and Jazan has improved each game," Nelson said. "We wanted to make some of those quick throws. We knew they were going to load the box, so we were able to do that. And we had some nice runs, too."
The Hawks took a 7-0 lead on a 49-yard pass from Kohl to Jamison Patton midway through the first quarter. Williams ran 9 yards for a score with 3 minutes 38 seconds left in the period, but Ankeny then missed the PAT.
On the Railsplitters' next possession, Jacob Krueger picked off a tipped pass and returned it 25 yards to the end zone. The touchdown increased the margin to 20-0 with 2:09 left in the quarter.
Patton scored again just 16 seconds into the second quarter. This time, it was a 17-yard reception from Kohl.
Iowa State head coach Matt Campbell was on the sidelines watching the game, checking out future Cyclones Kohl and Patton. Patton, who is projected as a safety at the collegiate level, had three catches for 80 yards.
"Jamo is just a fantastic player," Nelson said. "We'll have to use him both ways from here on out as the competition goes up."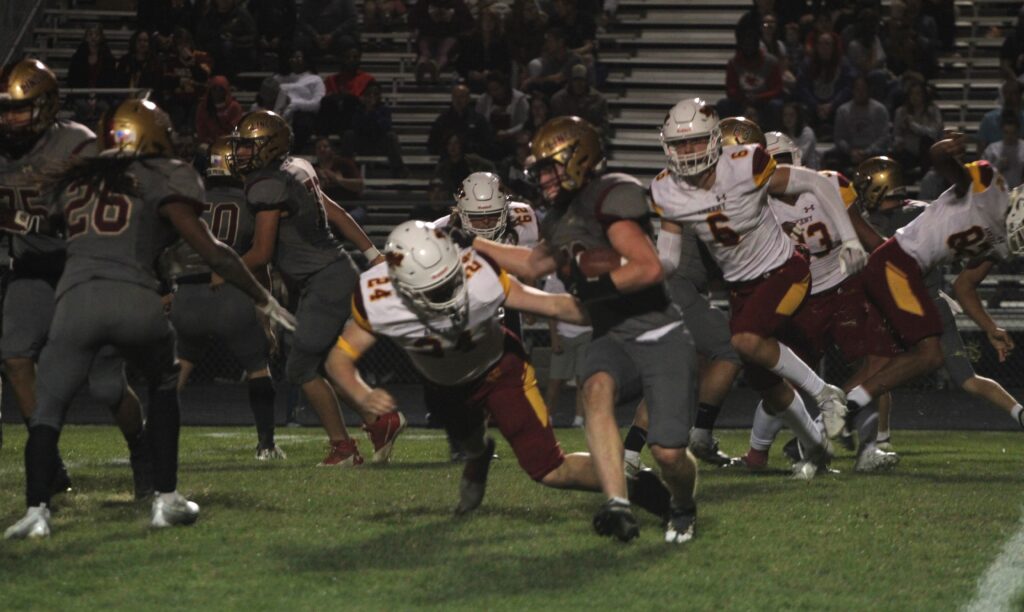 Kohl tossed a 7-yard touchdown pass to Williams with 9:15 remaining in the half. The Hawks led, 33-0, after botching the PAT attempt.
Ankeny needed just one play to score on its next possession. Evan Irlmeier turned a short pass from Kohl into a 44-yard touchdown with 7:36 to go in the second quarter.
"Irlmeier's been a great addition to the offense," Nelson said. "And we should get (Devon) Akers back this week. He's a 6-foot-5 receiver."
Williams added a 14-yard scoring run with 3:10 left in the half. He rushed for 78 yards on just four carries.
Kohl went 7-of-9 through the air for 184 yards. His backup, Luke Anderson, went 4-of-4 in the second half, including a 25-yard scoring pass to Keaton Roseland.
The playoff pairings will be announced on Saturday at 10 a.m. Ankeny moved ahead of Pleasant Valley and into the No. 3 spot in the final RPI rankings.
The Hawks could host No. 14 Valley in the opening round.
"I don't know if (moving up) is going to help us or not," Nelson said. "If there's one team that nobody wants to play in the first round, it's Valley. They are going to be a lower seed, but I think they would beat a lot of the teams that are in the single-digit numbers."