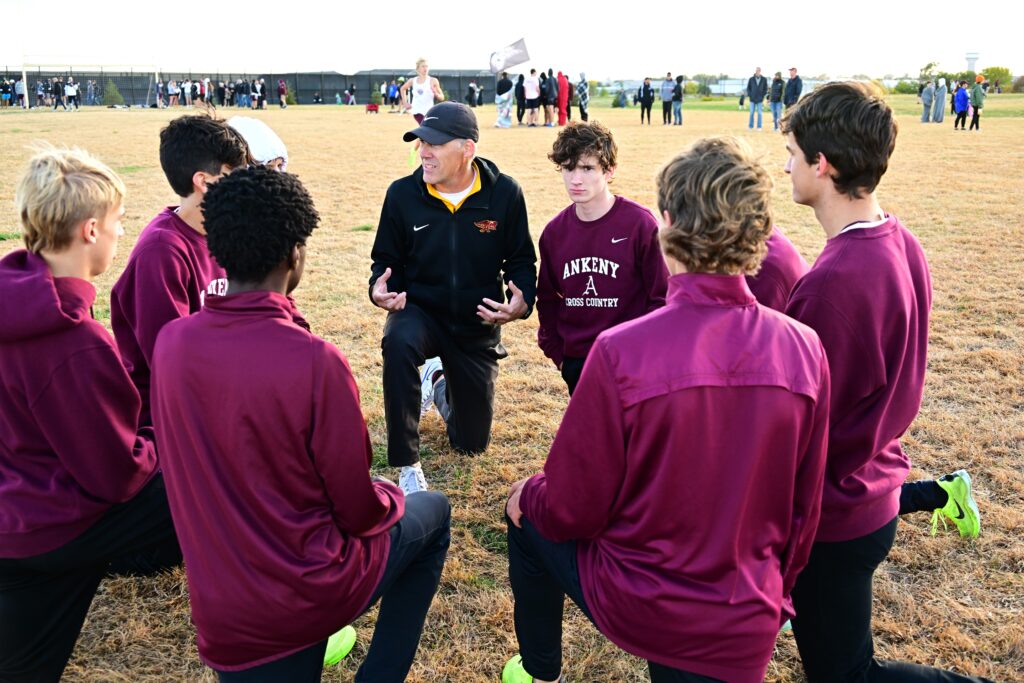 Ankeny boys' cross country coach Jon Lindaman and Ankeny Centennial girls' cross country coach Eric Cogdill have been named At Large Coaches of the Year by the Iowa Association of Track Coaches.
The IATC names a State Coach of the Year along with five At Large Coaches of the Year in each class. State champion coaches Tim Ives of the Dowling Catholic boys' team and Sharon Klein of the Dubuque Hempstead girls' squad were selected the Class 4A State Coaches of the Year.
Lindaman guided the Hawks to a third-place finish at the state meet. It was the team's highest finish in two decades.
Cogdill, meanwhile, led the Jaguars to a fourth-place finish. They placed three runners in the top 22 and had a faster team time than the 2020 squad that placed third overall.