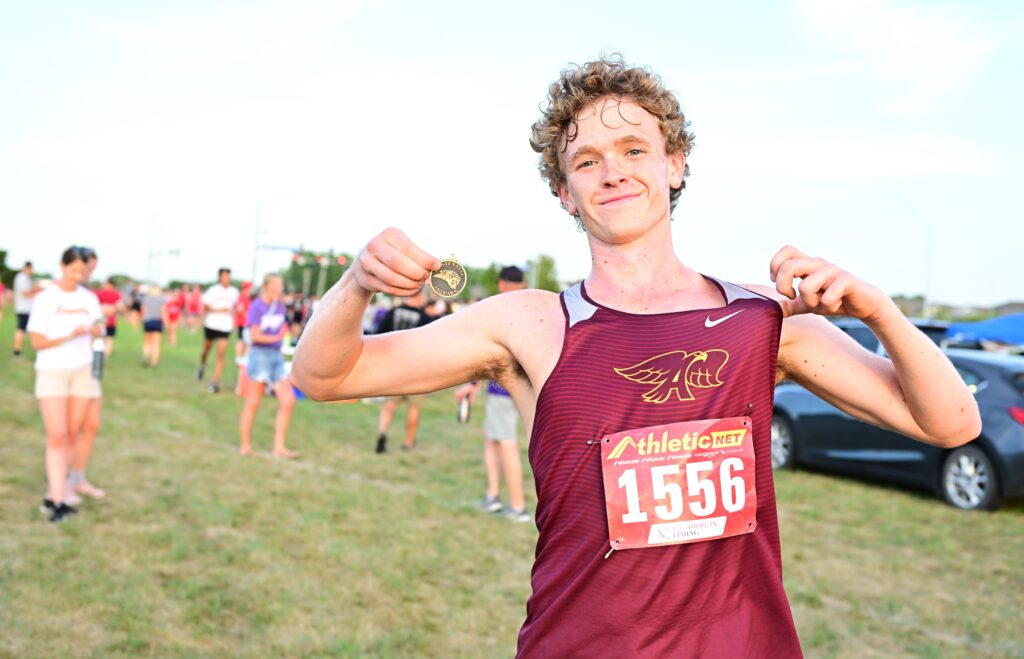 Senior Levi Hill helped lead the Ankeny boys' cross country team to its best season in two decades.
His success with the Hawks has taken him to Cedar Falls.
Hill has verbally committed to join the Northern Iowa men's cross country and track and field programs. One of his former Ankeny track teammates, thrower Jacob Baier, is a sophomore on the Panthers' roster.
"I visited a good amount of schools just to get an idea for size, competition, division, academics, and a feel for the right team culture I was looking for," said Hill. "UNI was not an immediate decision for me after my first visit but had always been up there for me on my list of top few schools I was interested in. After my official visit when I got to spend more time with the team, recruits, and coaches is when I really started to further consider and see myself fitting in with the program for years to come. UNI overall had a pretty young team with lots of upside when it comes to the performances that we will see in the years to come as well as the great recruits that we have coming in and some very good hopefully soon-to-be recruits that are interested in being a part of an amazing program and team."
A former triathlete, Hill developed into one of the state's best runners when he started focusing more on running. He placed 19th in last month's Class 4A state cross country meet with a time of 16 minutes 19 seconds.
Ankeny placed third with 158 points to match the highest finish in the modern era. The Hawks earned back-to-back third-place finishes in Class 3A in 2001-02.
Hill was the only senior in Ankeny's lineup.
"He has been our rock and does everything the right way," Ankeny coach Jon Lindaman said after the meet. "We would not be where we are without him, and it was because of his leadership–especially the last month of the season–that kept these guys believing in themselves and what this team could do. Levi had such a remarkable season, and I am so proud of him. He is the kind of kid that you just can't replace on a team. The grit he showed down the homestretch kept us on track for a strong team finish."