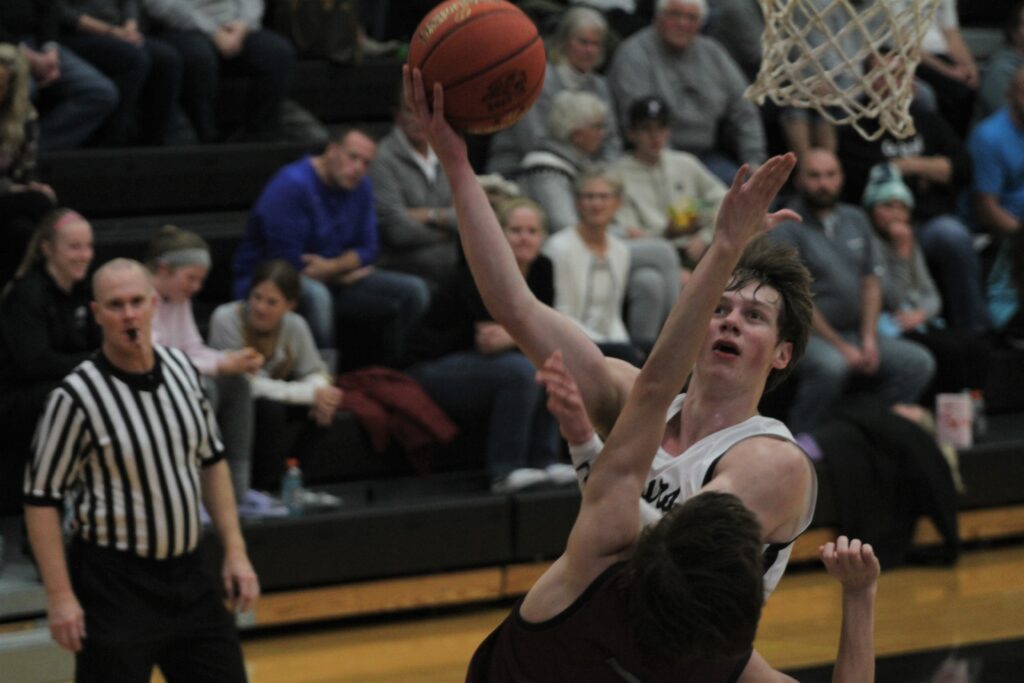 There appears to be a lot of interchangeable parts on the Ankeny Centennial boys' basketball team.
On Friday night, those parts were clicking on all cylinders.
The Jaguars made 12-of-23 attempts from 3-point range and rolled to a 78-41 victory over visiting Dowling Catholic in a CIML Conference game. It was Centennial's most lopsided win since an 89-47 triumph at Mason City early last season.
"I was really proud of our guys with their approach," said Centennial coach Bob Fontana. "We shot it well, and we've been focusing on that in practice. I think it helps anybody's offense when you're knocking down shots like that. It just opens things up."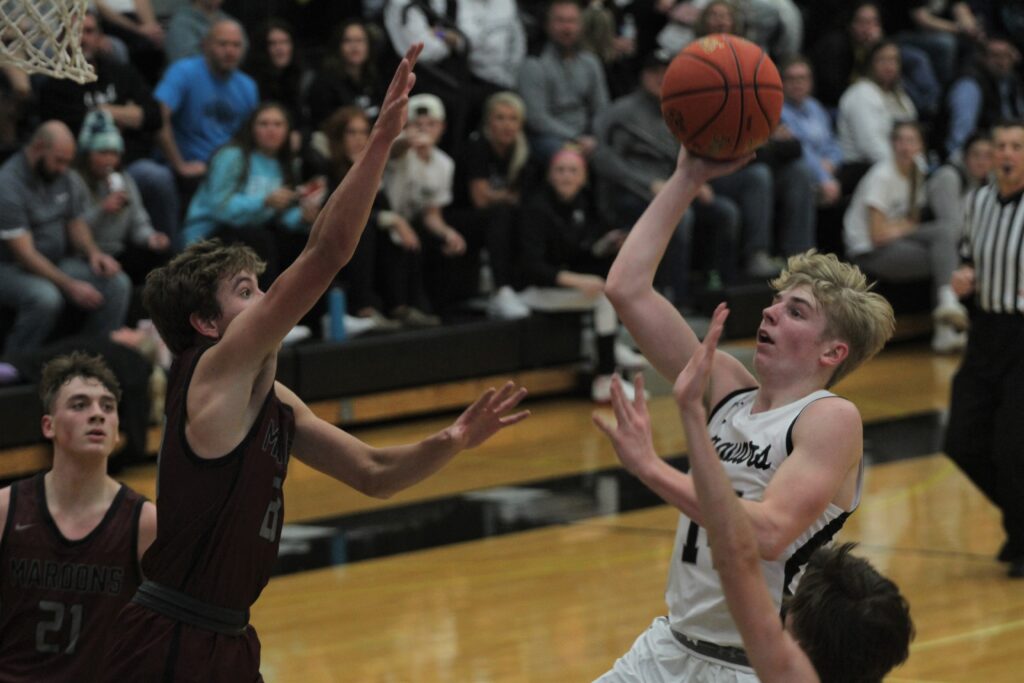 Chase Schutty scored 14 points to lead the Jaguars' balanced attack, while Nick Vaske had 13 and Luke Winkel chipped in 12. Evan Bryan and Connor Welsch each added nine.
"The chemistry is extremely good on our team," said Schutty, who went 4-of-6 from behind the arc. "We've all played with each other since we were kids, and we've all been good friends for a long time. We all know everyone's strengths and weaknesses so it really helps when playing. I just feel like everyone else on my team is a good teammate, and we all make sure no one puts their head down."
After Dowling opened the game with a 3-pointer by Colin Clark, the Jaguars answered with a 17-2 run to build a 17-5 advantage. The Maroons could get no closer than 10 points the rest of the way.
Centennial extended the margin to 37-17 at halftime with six consecutive 3-pointers from five different players. Drew Schreurs banked in a trey to start the run.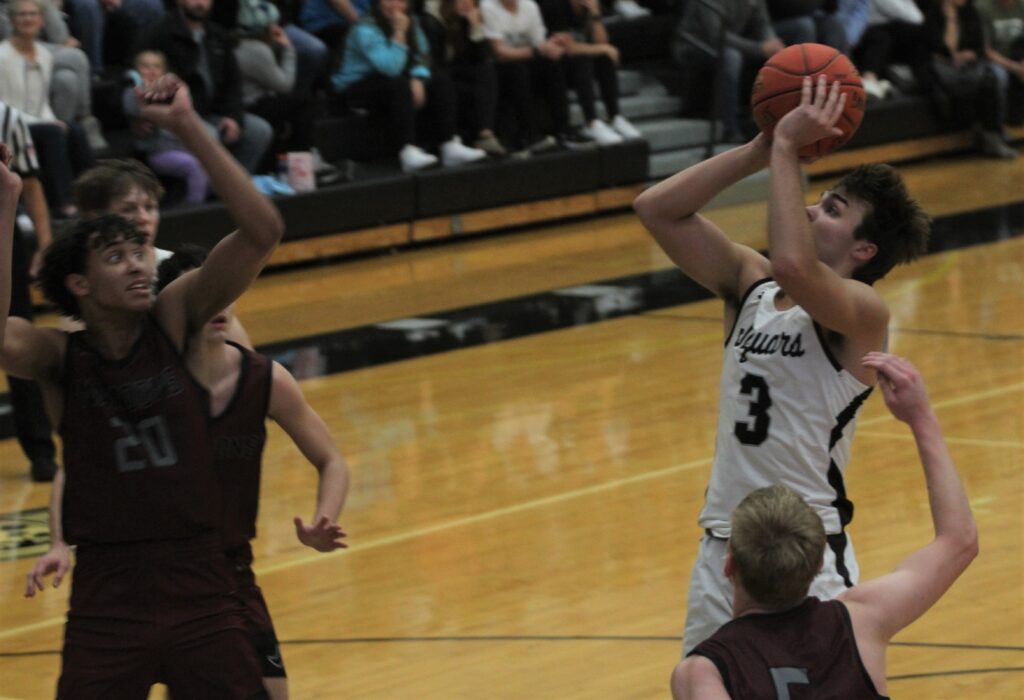 "The thing that was nice about tonight was that it wasn't just one or two guys," Fontana said. "It was four or five different guys. When you have guys that can step out and shoot it, like Chase did two or three times, that really helps."
Schutty had back-to-back 3-pointers on consecutive possessions during the Jaguars' second-quarter blitz. He later made another 3-pointer to end the third quarter, this one coming off a behind-the-back pass from Winkel, to cap a 19-4 run that increased the lead to 62-30.
"Yeah, I was feeling it," Schutty said. "We just all got on a roll. Drew hit some 3s, and so did (Easton) Pratt. It felt like none of us could miss."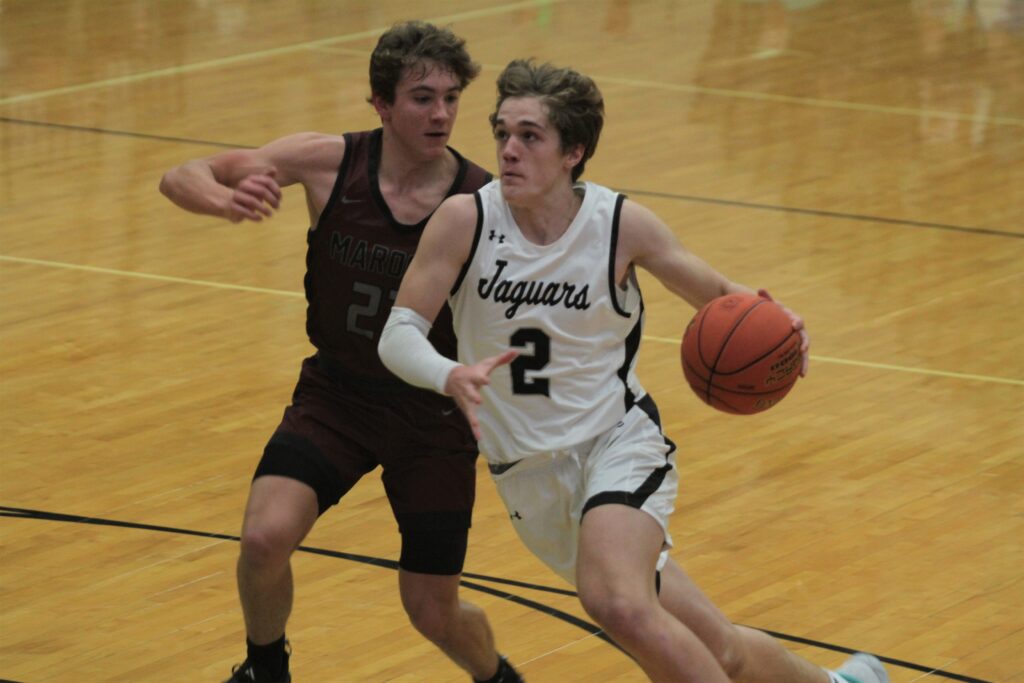 Fontana cleared his bench in the fourth quarter, and even the reserves got in on the 3-point assault. Drake Dittmar made a trey for the Jaguars, then Harrison Jensen banked in another to close out the scoring after stepping back behind the line.
Bryan grabbed a game-high 10 rebounds as Centennial won the battle of the boards, 35-24. Winkel dished out eight assists and had two steals.
The Jaguars improved to 2-0 in the conference. Dowling dropped to 0-2.
Davis Scheck had eight points to lead the Maroons, who shot just 32.0 percent from the field (16-of-50).
"I thought what got us going tonight was our defense," Fontana said. "Our defense was really, really good. They had five points at the quarter and 17 at the half, and I think that just catapulted us into better offense."
The Jaguars will travel to Valley on Friday for another conference game against the Tigers (1-1).