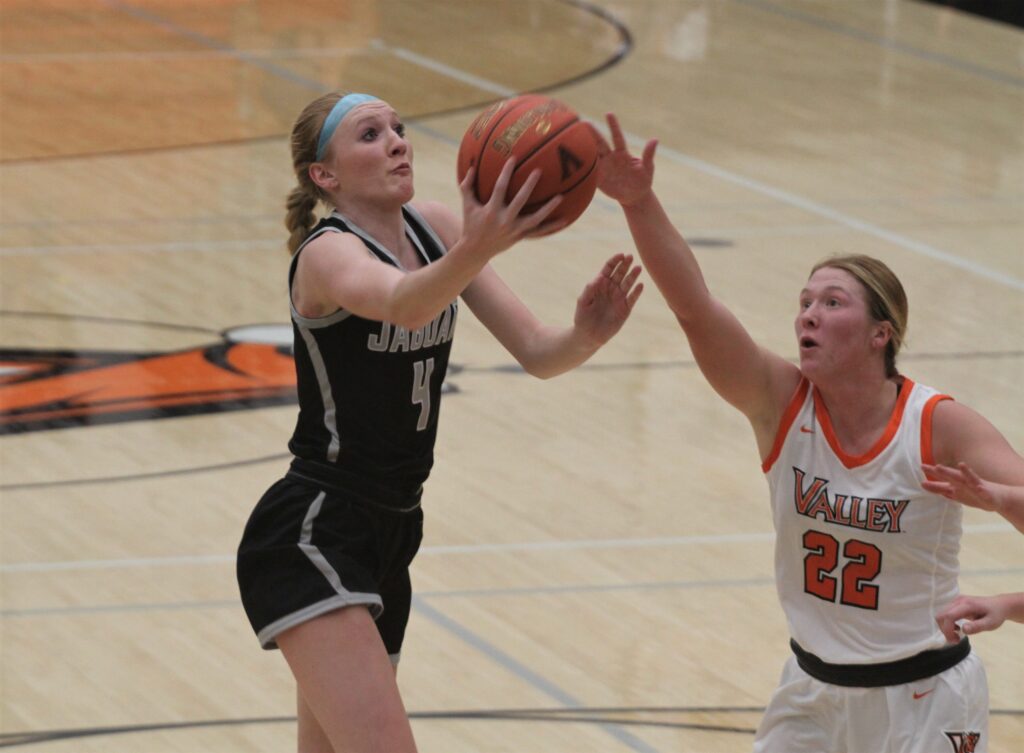 A late scoring drought proved costly for the Ankeny Centennial girls' basketball team on Friday.
The sixth-ranked Jaguars went scoreless over the last 5 minutes and suffered a 44-40 loss at No. 8 Valley. The Tigers have won the last five meetings against Centennial.
"We turned the ball over way too much," said Centennial coach Scott DeJong. "You have 16 turnovers and the other team has 10 against this quality of competition, it's going to be tough. I thought we did a lot of good things, but offensively we were going too fast–we were out of sync–and we didn't perform well. Their defense had a lot to do with that."
There were five ties and 16 lead changes through the first three quarters before Valley's Brynne Katcher made a 3-point goal with 6 minutes 43 seconds left to give the Tigers a 41-36 advantage. It was the largest lead of the game.
A basket by Mya Crawford pulled Centennial within 41-40 with about 5 minutes left, but the Jaguars never scored again.
"We just didn't make enough plays in the fourth quarter, and we struggled to get good shots," said Centennial guard Averi Porter. "We need to be able to finish games, and we haven't figured that out yet."
Valley's Elise Jaeger made one of two free throws with 2:26 remaining to give the Tigers a 42-40 lead. Centennial committed two turnovers in the final minute, but then got the ball back after Valley committed a foul on an inbounds pass.
However, Porter missed a 3-pointer with 25 seconds left that could have put the Jaguars ahead.
"I've been sick most of this week, but I felt good enough to play," said Porter, who contributed four assists and a steal in the loss.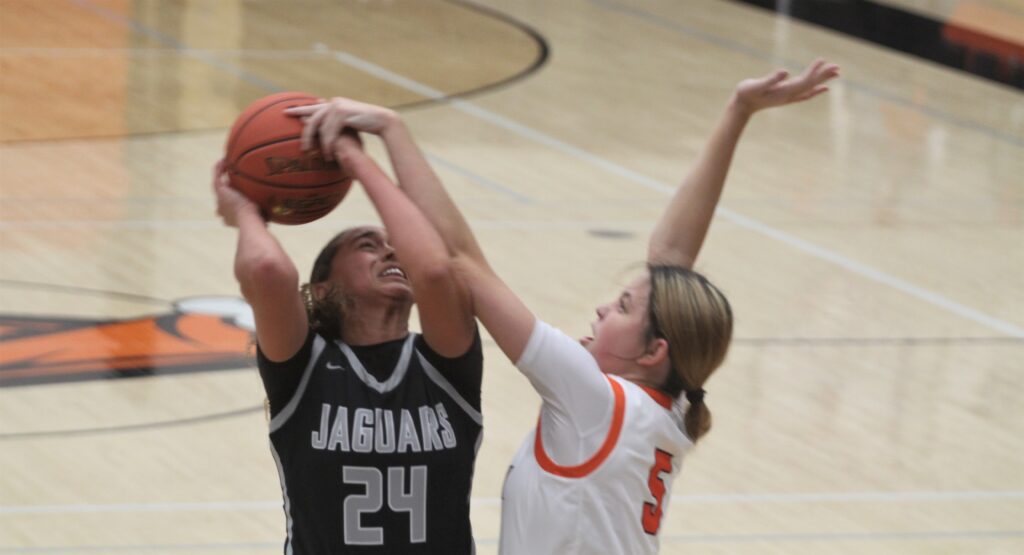 Katcher hit two free throws to extend the margin to 44-40 with 16.9 seconds left. Porter and Jaeden Pratt each missed a 3-pointer on the Jaguars' final possession.
"It was a grind out–it was a war," DeJong said. "Our youth really showed up a little bit tonight, and I hadn't seen that before. Some of the passes and shots, and not grabbing the ball once in a while, I think it just showed our youth. These games only help us, and then we have to go back at it."
Katcher had nine of her game-high 14 points in the first half. Her basket with 6.7 seconds left gave the Tigers a 22-21 lead at halftime.
Centennial made just 6-of-13 free throws in the opening half.
"We were 7-of-15 at the line for the game," DeJong said. "We played pretty well the first half, but the free throws were a big difference."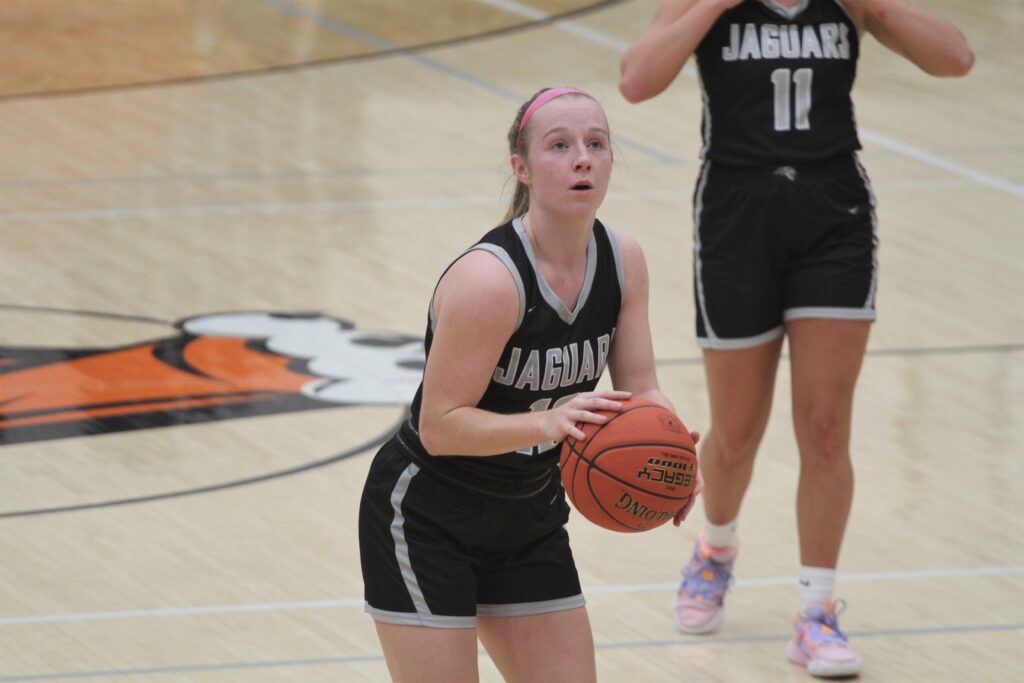 There were eight lead changes in the third quarter alone. A 3-pointer by Makenna Clark gave the Jaguars a 35-33 lead with 1:35 remaining, but Valley then answered with baskets by Ana Spaine and Jaeger to take the lead for good.
The Tigers improved to 3-1 in the CIML Conference and 4-1 overall. Centennial's records dropped to 1-2 and 5-2.
Pratt had a double-double to lead the Jaguars, finishing with 11 points and 11 rebounds. Kennedy White had 10 points and nine boards, while Clark added eight points.
Centennial will play a non-conference game at Ames (1-4) on Saturday at 2:30 p.m.