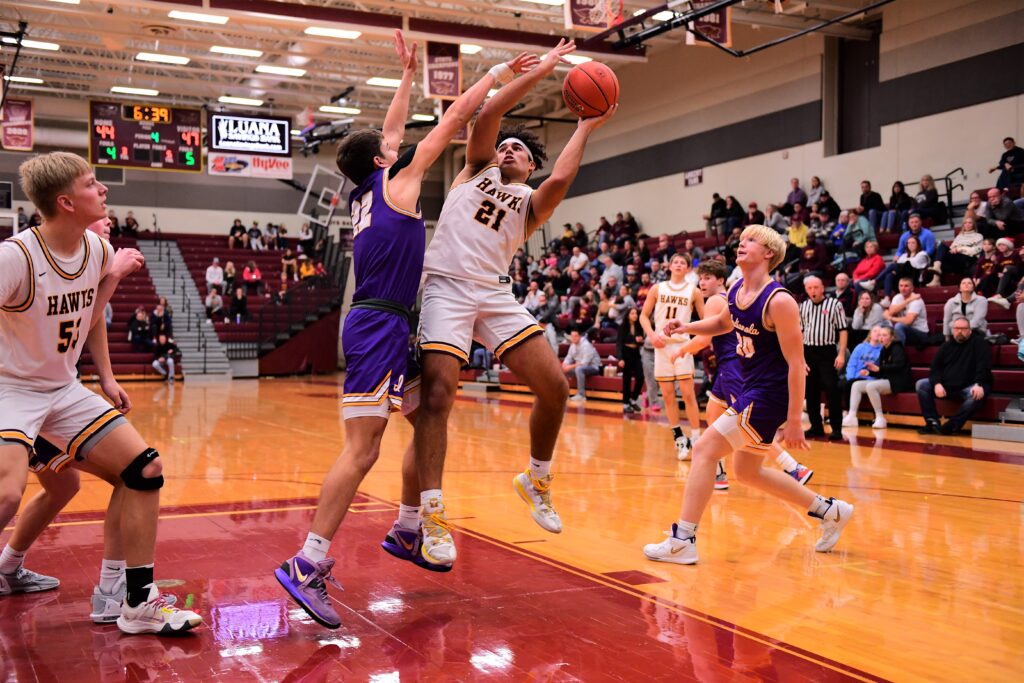 A former teammate earned some revenge against the Ankeny boys' basketball squad on Monday.
Brayden Drea, who started all 20 games for the Hawks as a sophomore two years ago, scored 21 points to lead visiting Indianola to a 62-55 victory in a non-conference game. The Indians, who are tied for seventh in the Class 4A rankings with three other teams, avenged last year's 72-60 loss to Ankeny.
"It brings back some memories to play here–some good and some bad," said Drea, who went 8-of-14 from the field, including 3-of-8 from 3-point range. "But it was a good win."
Ankeny's Lio Aguirre and Carson Johnson each scored 19 points, but it wasn't enough as the Hawks dropped to 2-3 on the season. Indianola improved its record to 4-0.
"They're a very good team," Ankeny coach Brandt Carlson said of the Indians. "We've got a lot of lessons to learn this year, and we're glad to do it. At the end of the day, on the season we're shooting a better percentage from 3 than we are from 2, so we've got to get some things figured out there."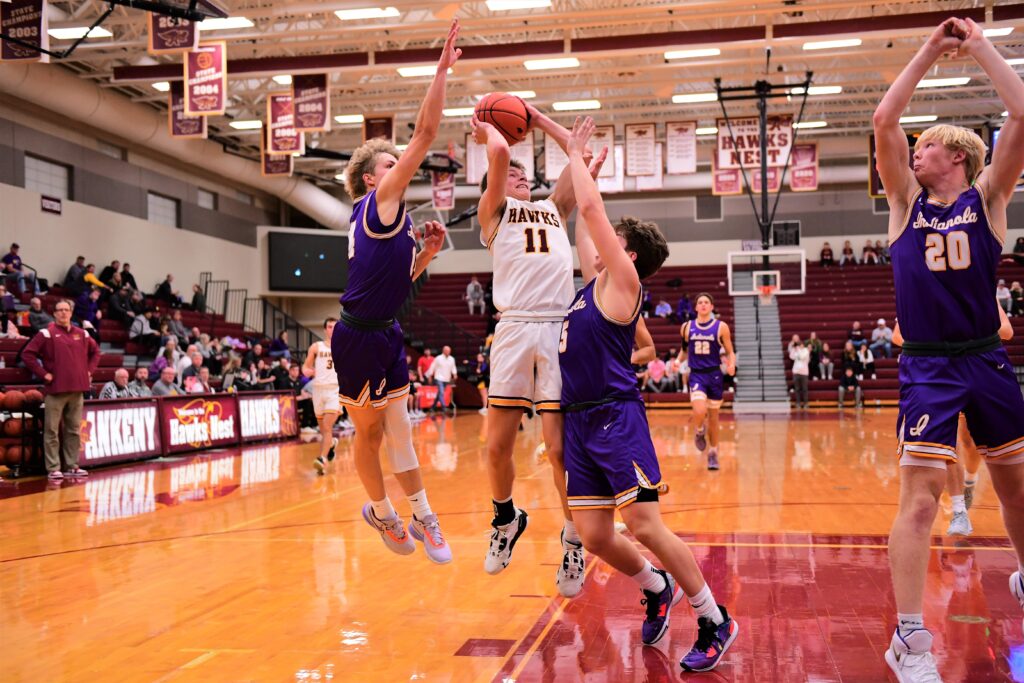 Ankeny got off to a fast start, making five 3-pointers in the first quarter. A trey by Maddox Ward at the buzzer gave the Hawks a 22-14 lead.
However, Indianola closed out the first half with a 14-4 run to tie the game at 28-28. Drea had eight points in the run.
"I think our defense and offensive rebounds were really the key," Drea said. "We struggled with it the first half, but we kept fighting through it the second half and eventually got it done."
Indianola also got a lift from leading scorer Drew Kingery, who scored all 11 of his points in the second half. He opened the third quarter with three consecutive baskets, capped off by a 3-pointer.
"He's a guy that I respect. It's fun to play against him," Aguirre said of Kingery, who also grabbed 10 rebounds. "I just tried to sit back on his shot and just force him right. I heard he had a sprained wrist. He had his wrist taped up, so I just tried to use that to my advantage I guess."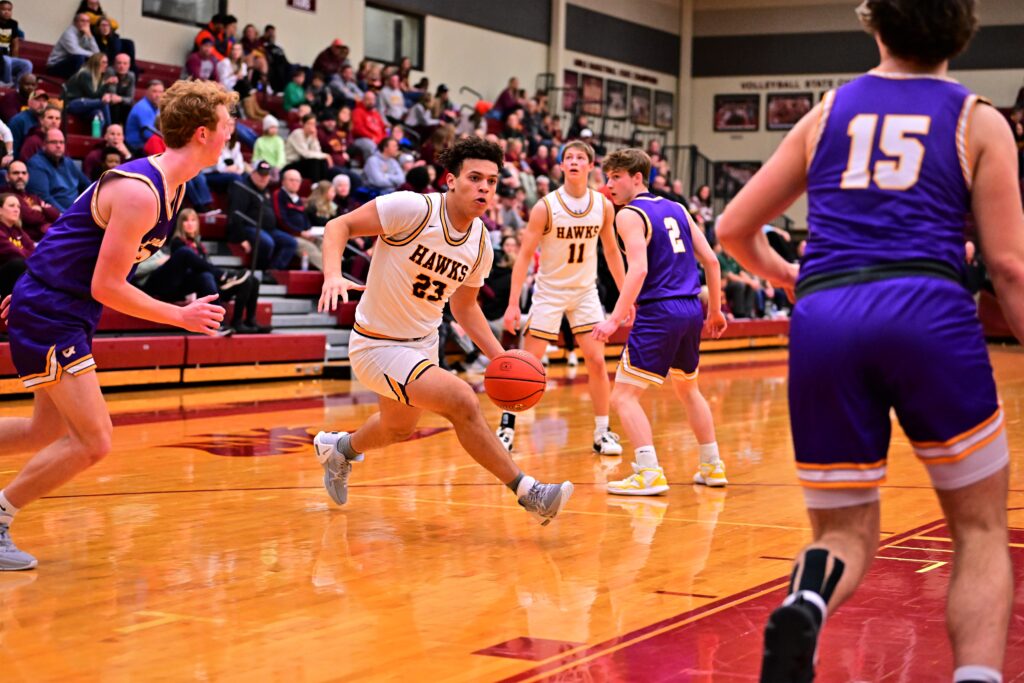 Aguirre also heated up in the third quarter. He had nine points in the period, including a 3-point play that put the Hawks back in front, 44-41, with 1 minute 25 seconds left.
"I was just trying to do anything to get our team going," Aguirre said.
Drea answered, though, with back-to-back 3-pointers to give Indianola a 47-44 lead after three quarters.
"We really defended Kingery well, but we struggled with some of the other guys," Carlson said. "(Drea) played great. He's a very good basketball player. I was impressed by him, and all the best to him and his team in the future."
Ankeny eventually tied the game at 49-49 on a pair of free throws by Johnson. The Hawks capitalized on a technical foul against Indianola's Charlie Willmott.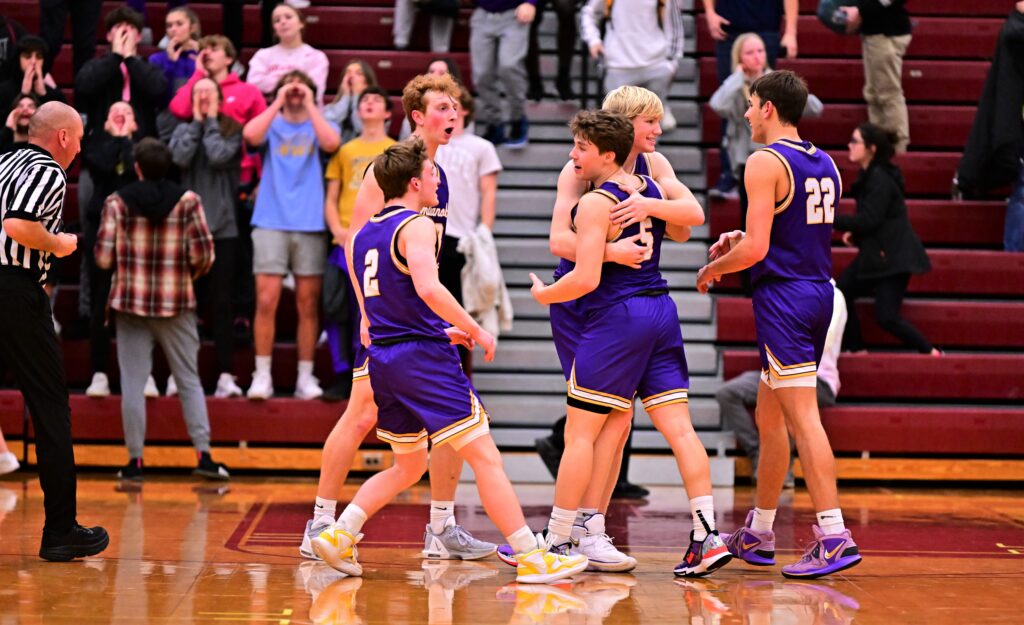 After both teams missed a one-and-one opportunity at the line, Kingery took over the game down the stretch. He passed to Willmott for the go-ahead basket with 3:30 remaining, hit two free throws shortly thereafter, and then converted a steal into a layup with 2:40 to go to cap a 6-0 run that put the Indians ahead, 55-49.
Ankeny could get no closer than four points the rest of the way.
"Drew came up big for us in the second half," Drea said. "I'm glad he's on my team."
The Hawks will host a CIML Conference game against No. 1 Waukee Northwest on Tuesday. The Wolves lead the league with a 4-0 mark.
"We just have to keep moving forward," said Carlson, whose team will be without senior Jamison Patton for two more weeks.