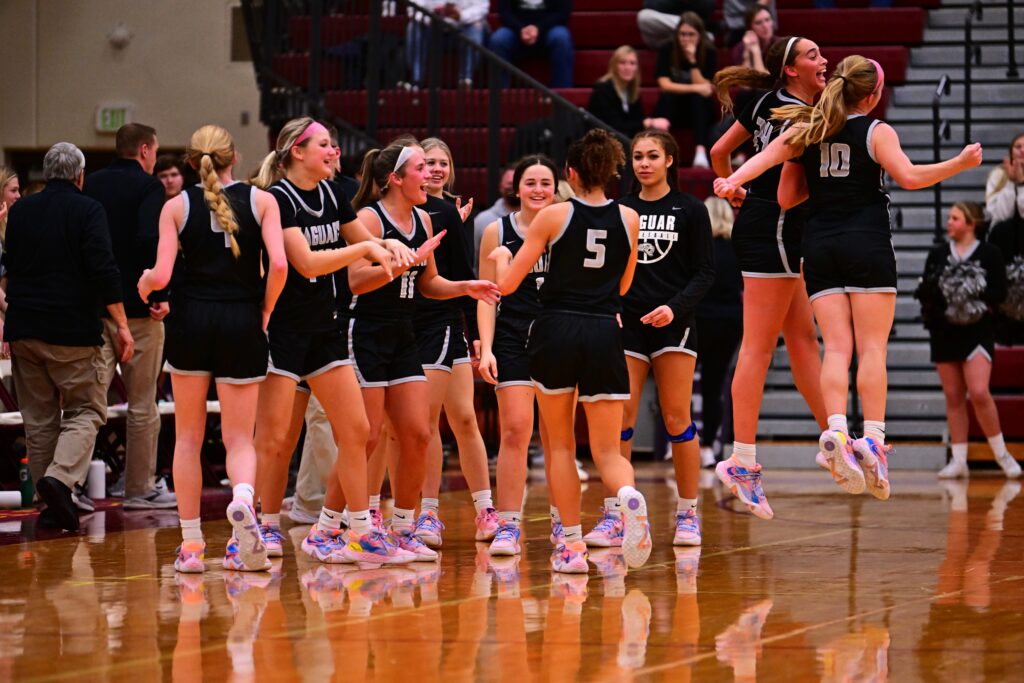 Ankeny Centennial girls' basketball coach Scott DeJong didn't have to remind his players what happened the last time the Jaguars played at crosstown rival Ankeny.
Last February, the Hawkettes posted a 49-45 victory to defeat Centennial for the first time ever.
"That was definitely some extra motivation," Centennial senior Averi Porter said after the eighth-ranked Jaguars avenged that loss with a 59-52 win on Tuesday. "I know all of us have been thinking about it for a really long time, and we definitely came out with a strong start because of that and it showed in the end."
Centennial led by as many as 22 points before No. 7 Ankeny closed the gap to single digits in the fourth quarter. The Jaguars shot 50 percent from the field (23-of-46) and outrebounded their rival by a 38-24 margin.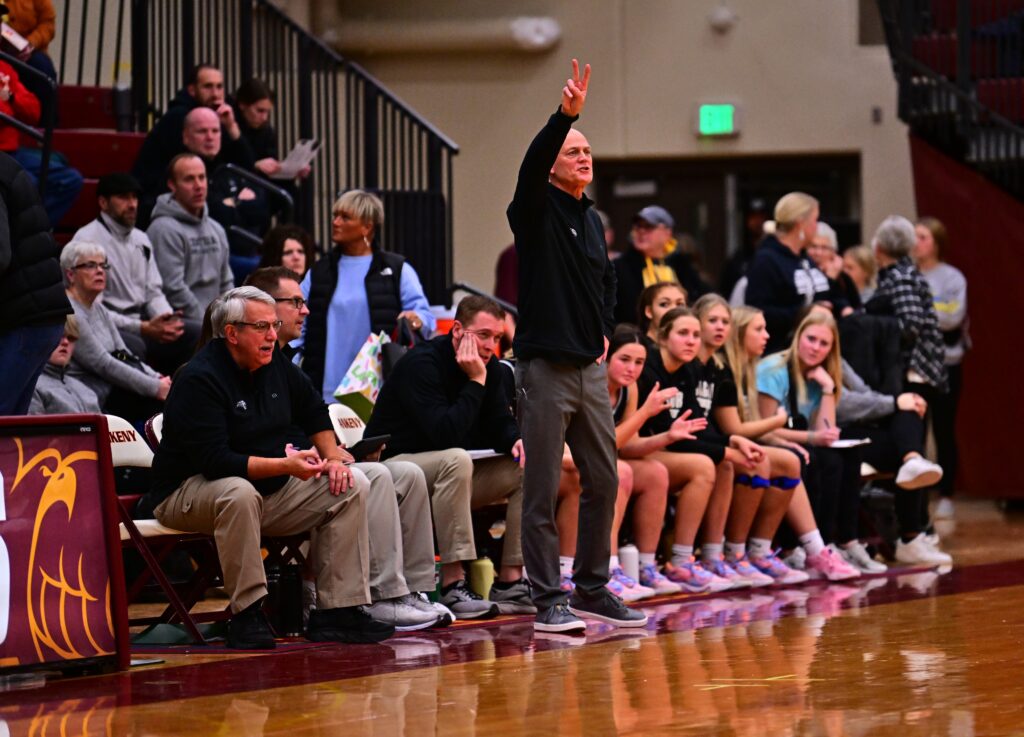 "I thought we played well," said Centennial coach Scott DeJong. "We were into our defense, which we typically are. We've got good offensive players, and we haven't really put it together but I thought for a lot of this game we did. We shot better. We turned the ball over a little the second half, but overall we scored nearly 60 points against a really good team."
The Jaguars improved to 3-3 in the CIML Conference and 8-3 overall heading into the holiday break. Ankeny's records dropped to 2-4 and 5-4.
"Everything we want to accomplish is still ahead of us," said Ankeny coach Dru McAnelly. "You look at the standings, and everybody is beating up on everybody. We've just got to build and learn from this. In this league, 3 minutes can be the difference in a game, quite frankly. Because teams are too good."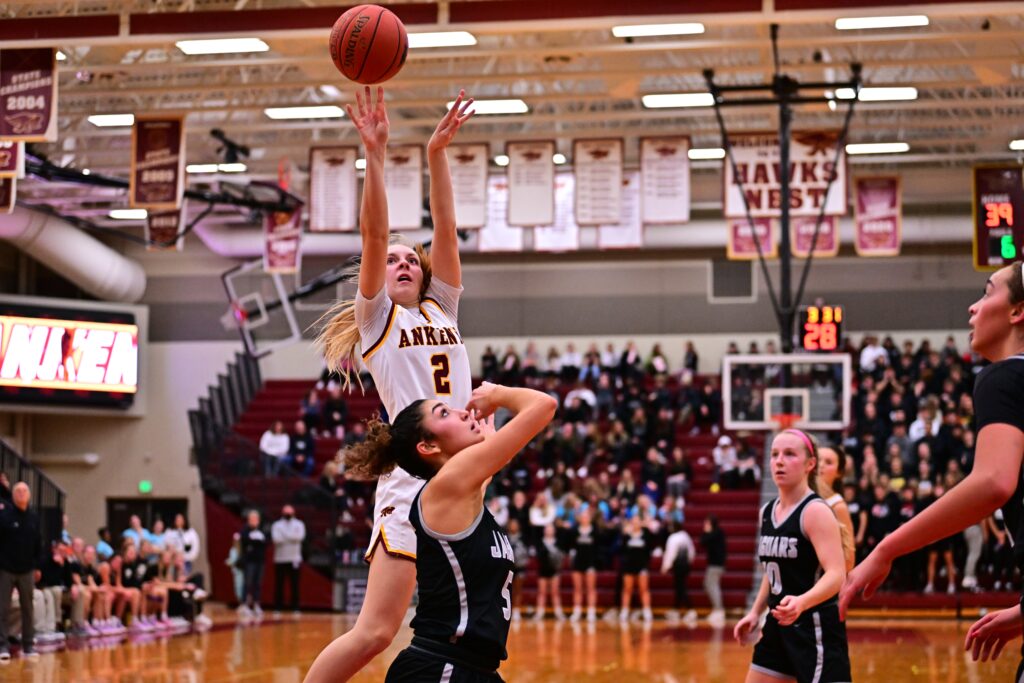 After Ankeny's Savannah Gage opened the game with a jumper, Centennial answered with an 11-0 run and the Hawkettes never really recovered. Makenna Clark scored on a drive for the Jaguars' first basket, then followed with a 3-point goal to put her team ahead for good.
"Our defense wasn't very strong coming out, and they came out rolling," Gage said. "They were playing really good team ball and doing a good job of executing their offense and defense. It was kind of putting us in trouble a little bit."
Centennial later used a 10-0 run to build a 35-13 advantage late in the second quarter. Mya Crawford scored off a rebound to cap the run.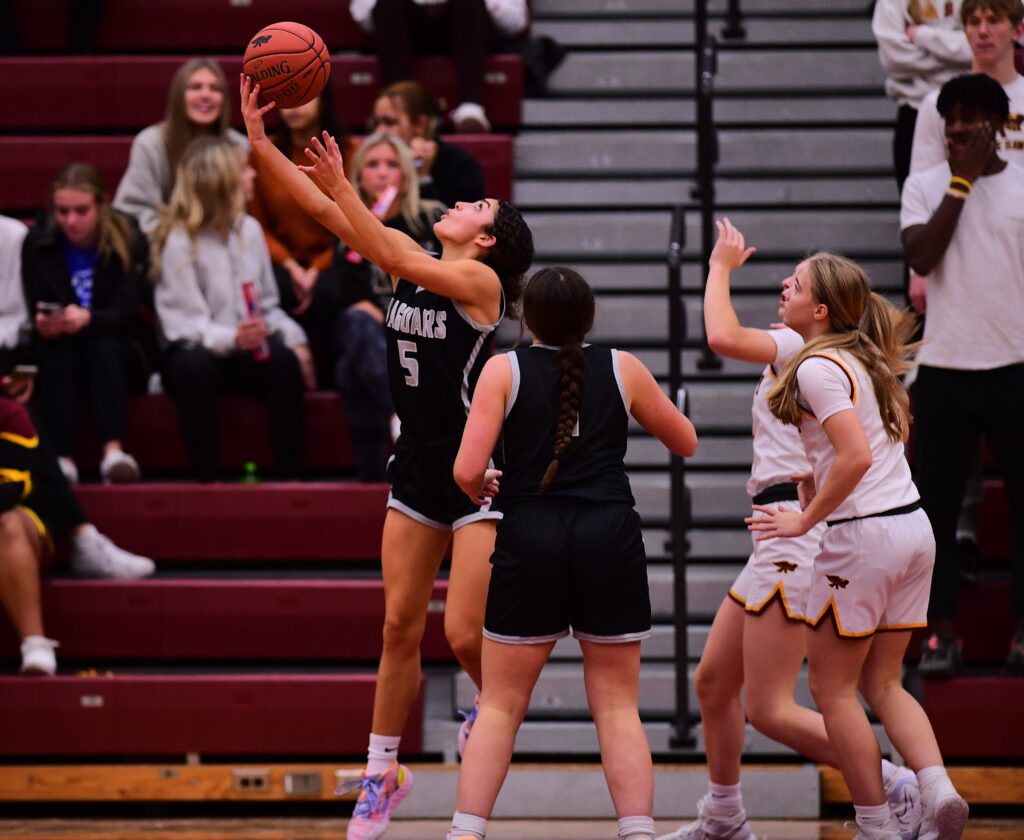 Crawford, a sophomore guard, grabbed a game-high 15 rebounds–nine of them on the offensive end. She also had nine points and three steals.
"Mya was crazy tonight," Porter said. "It seemed like she was everywhere. I was so proud of her and the team."
Ankeny got a pair of 3-pointers from reserves Kendra Lewis and Ainsley Kiene in an 8-0 run that cut its deficit to 36-21 at halftime. But the margin was simply too big to overcome.
"I was just really surprised," McAnelly said. "I thought we were ready to go, but for some reason we weren't. You know, sports are weird. But credit to Centennial. They moved the ball really well on offense and hit some shots."
Ankeny closed the gap to 48-39 on a pair of free throws by Karsen Jacks with 6 minutes 19 seconds left, but Porter scored on the ensuing possession and Kennedy White then followed with three straight baskets to seal the win. White led the Jaguars' balanced attack with 12 points.
Gage made a 3-pointer with 3 seconds to go to produce the final margin. She scored a game-high 16 points.
"We fought back, but we came up short, which is going to happen against a really good team like that," said Gage, who also had six rebounds and two blocks. "We'll come back stronger. We're going to get back in the gym and work on it."
Porter had 11 points and six assists for the Jaguars. Clark chipped in 10 points, going 2-of-3 from 3-point range.
Jaeden Pratt added seven points and two blocks. Both of her blocks came on the same possession late in the third quarter.
"They've got a really good bunch of defenders," Gage said. "They're all great, but they're fun to play against."
Porter helped limit Ankeny guard Jenna Pitz to six points on 1-of-13 shooting. Pitz had scored a career-high 24 points in the Hawkettes' win over Centennial 10 months ago.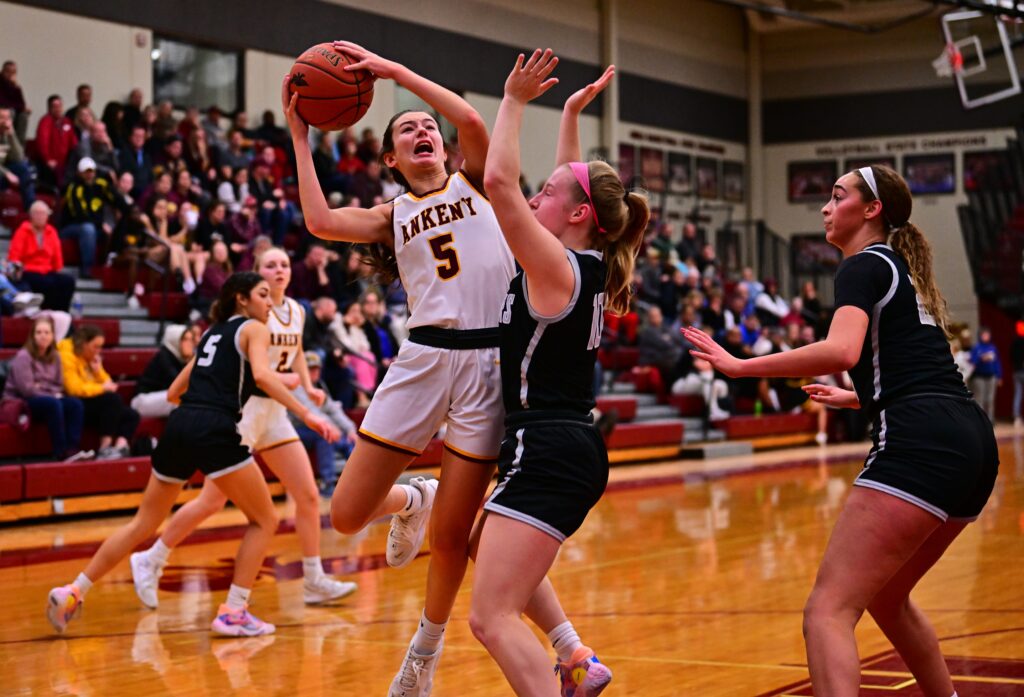 "We've played with each other for a long time, and that was my main goal tonight to shut her down," Porter said. "She's a great player, so if I could do that the game was going to go well for us."
Jacks had 11 points for the Hawkettes, while Pitz finished with six rebounds and three assists. Lewis scored nine points, going 3-of-4 from behind the arc, and had two steals.
Ankeny shot just 36.2 percent (17-of-47).
"They got loose for some 3s, but other than that we did (shut down their other scorers)," DeJong said. "We did a great job on Pitz, and we have a lot of respect for her–she's a really great player. Gage did get some points, but I didn't think she dominated the game. Defensively, we were happy. Especially when we can score 60, that's good for us."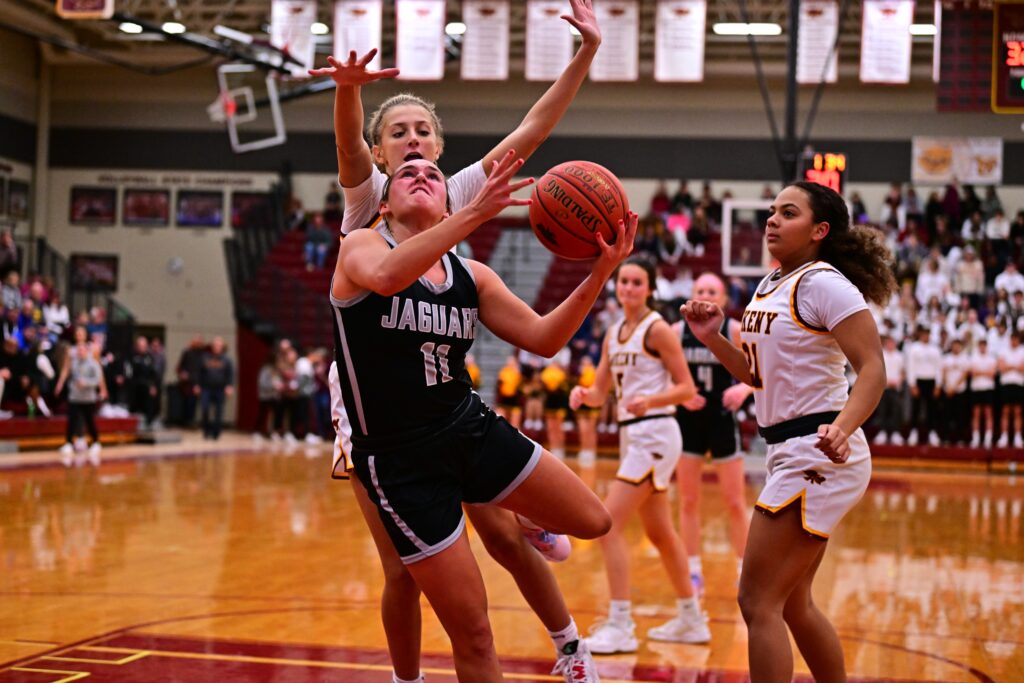 McAnelly, meanwhile, was proud of the way his team responded from its slow start.
"I got after them a little bit at halftime, and I haven't had to do that this year," he said. "It's the first time I've said in a while that a team is playing harder than us. But they were playing harder. They were getting every loose ball and just killing us on the boards. But we responded."
Afterwards, the Jaguars sang "Sweet Caroline" in their joyous locker room.
"For tonight, that was our song," Porter said. "It was a big win for us, and we enjoyed it."