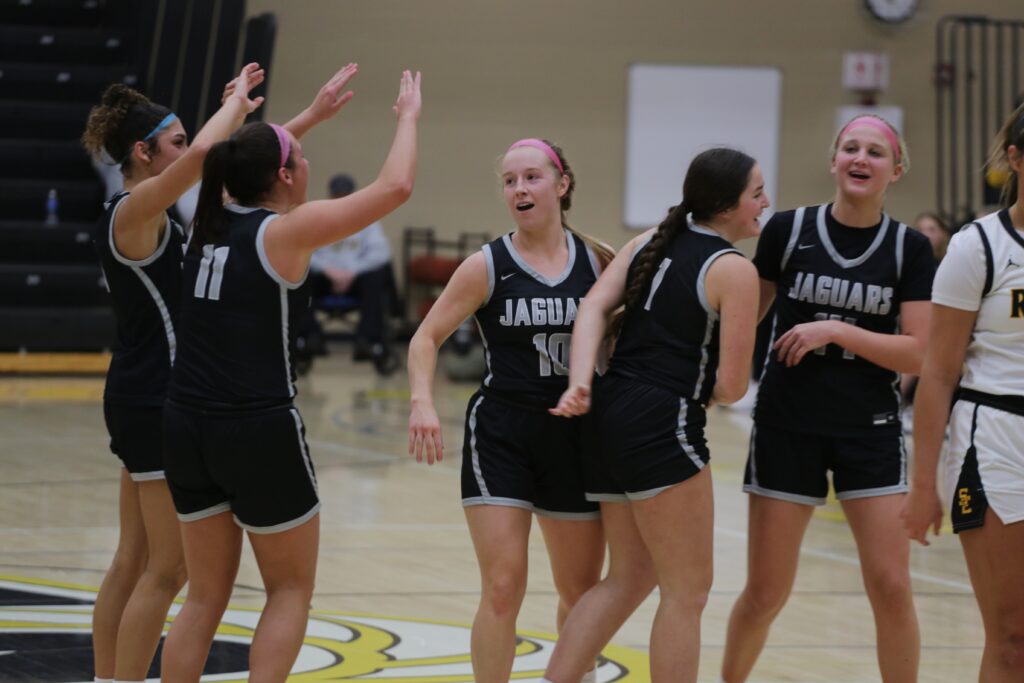 Ankeny Centennial's Averi Porter has made a lot of big shots in her high school basketball career.
On Tuesday night, the senior guard connected on a few more.
Porter erupted for 10 points in the first 3 minutes of the fourth quarter as the sixth-ranked Jaguars pulled away from a 33-33 tie to post a 52-46 victory at No. 9 Southeast Polk. She finished with a career-high 16 points.
"I've been feeling it lately in practice, and it just translated to the game for me tonight," said Porter. "My teammates are a huge part of that, and they kept me going and we got through a little adversity and pulled out the win."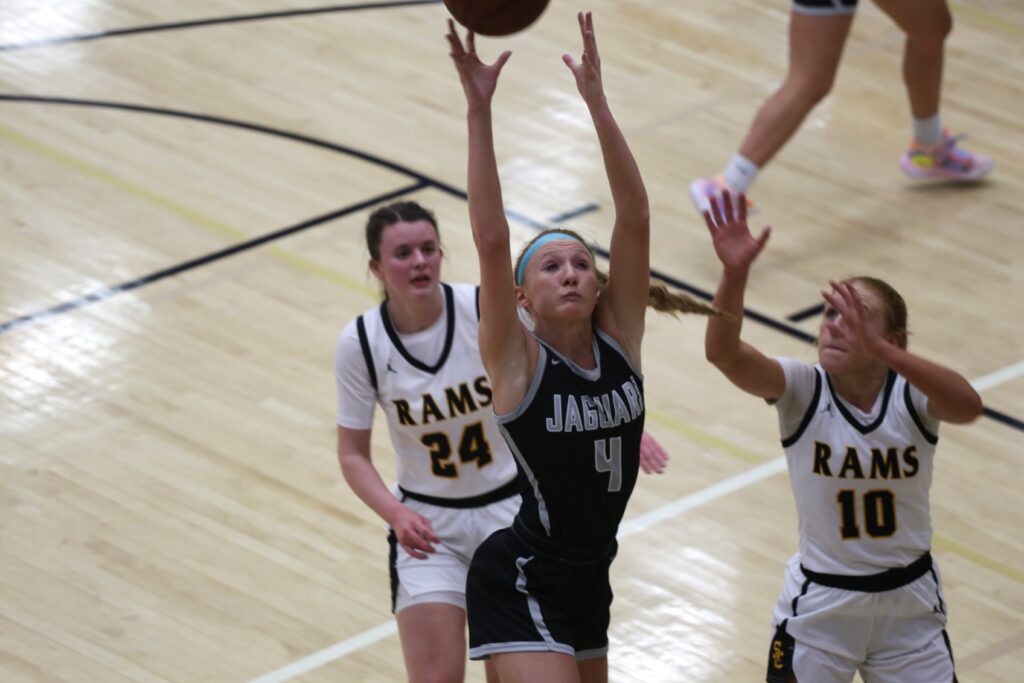 With teammates Jaeden Pratt and Kennedy White both sitting on the bench with four fouls, Porter drilled a 3-pointer with 7 minutes 42 seconds left to put Centennial ahead for good. She made another trey at the 7-minute mark to make it 39-33.
About 2 minutes later, Porter swished a 3-pointer from well beyond the top of the key while being fouled. She then converted the free throw to give the Jaguars a 44-35 lead.
"We had some deep, deep foul trouble, but Averi had a little run there," said Centennial coach Scott DeJong. "She thought she was (Caitlin) Clark there for a little bit."
Porter said the last of her four 3-pointers was probably the deepest of her career.
"It didn't feel that deep when I took it, but I'm just super glad it went in," she said.
After Porter's flurry, the Jaguars held off Southeast Polk down the stretch to end a two-game losing skid. The Rams hit a trio of 3-pointers, the last one by Alyssa Bartlett with 1:35 left, to close the gap to 48-46.
Southeast Polk had a chance to take the lead in the final minute, but Pratt forced a tie-up with 40 seconds to go and then made two free throws to give the Jaguars a 50-46 advantage with 25 seconds left. Makenna Clark converted two more free throws with 9.5 seconds remaining to seal the victory.
Clark finished with 11 points.
"It was a super important win," Porter said. "It was a huge bounce back for us after (the loss to Ankeny) Friday obviously. I think it can go two ways when you lose, and tonight we really stepped up and showed a lot of fight."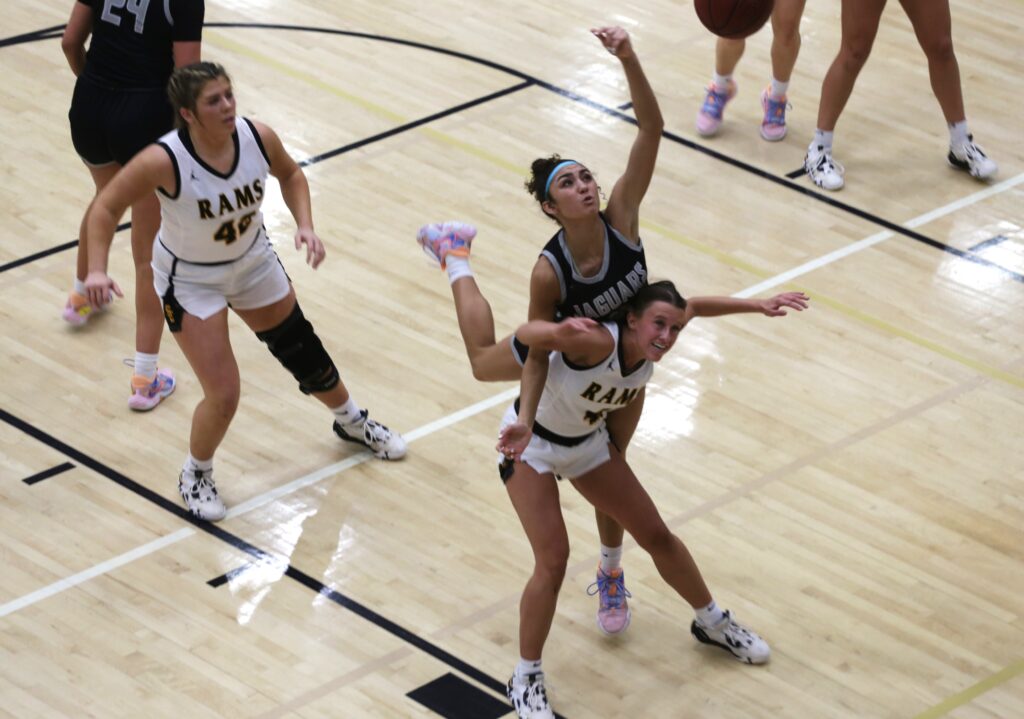 The win allowed the Jaguars to move into a third-place tie with Southeast Polk in the CIML Conference. Centennial improved to 9-6 in the league and 14-6 overall, while the Rams' records dropped to 9-6 and 13-6.
The Jaguars have won the last four meetings against Southeast Polk by a combined 17 points, including a 54-52 triumph on Jan. 6.
"That's the way it is in our league," DeJong said of the close games. "There are just so many good players and good teams. We have a lot of respect for Southeast Polk–their coach does a tremendous job. They're fighters, and we knew we had to be tough and we were."
Centennial built an 18-9 lead in the second quarter before the Rams closed the first half on an 11-3 run to pull within 21-20 at the break. There were four lead changes in the third quarter before Southeast Polk's Zoe Hinze converted a steal into a layup with 25 seconds left to tie the score at 33-33 heading into the final period.
That set the stage for Porter's heroics.
"It was a big one," DeJong said. "We had lost a couple in a row, and you can kind of doubt yourself. And then you come here to play Southeast and to beat them at their place is certainly huge. I couldn't be prouder of our team. They fought, and they're tough."
Brooklin Dailey led Southeast Polk with 22 points. Eva Solseth added 10 points and six rebounds.
Dailey went 9-of-16 from the field, but her teammates went a combined 9-of-32. The Rams had won five of their previous six games.
"Jaeden was a great matchup for us to guard Dailey, but we had to go to Mya (Crawford) in the second half and I thought she did a great job," DeJong said. "It was a team win. A lot of people came through."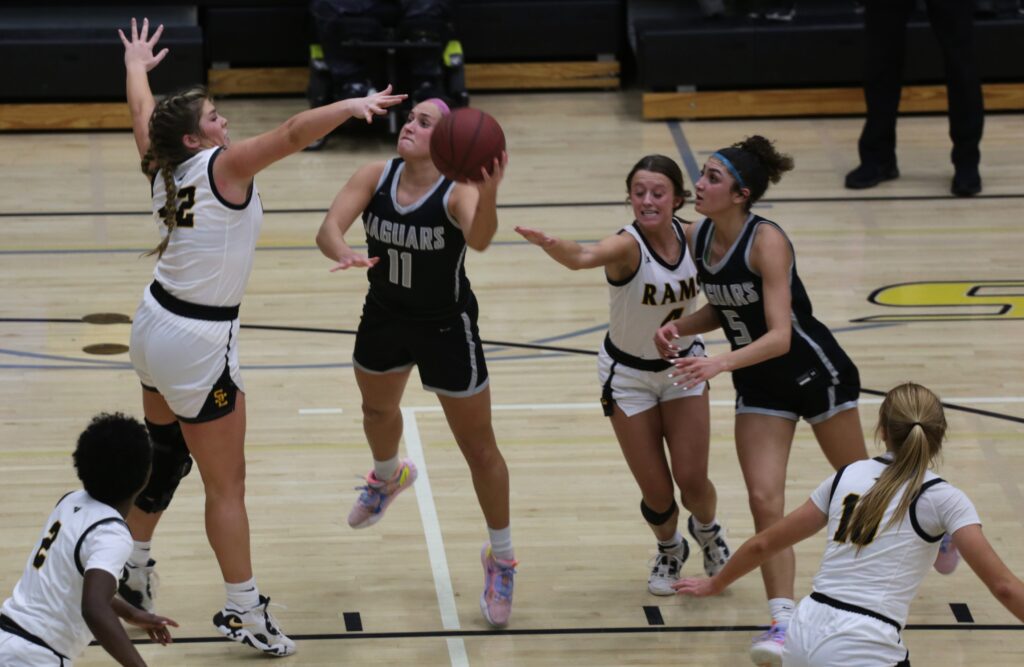 The Class 5A regional pairings will be announced on Wednesday. The Jaguars likely wrapped up a No. 1 seed with Tuesday's win.
"We try and just focus on the game, but we talked about it a little bit since the pairings come out (Wednesday)," Porter said. "This is just super important for us, and I'm glad we accomplished it."
The Jaguars will close out the regular season on Friday with another conference game at Waukee Northwest. The Wolves lost the first meeting at Centennial, 44-30, on Jan. 3.
Northwest is 5-10 in the league and 7-11 overall.