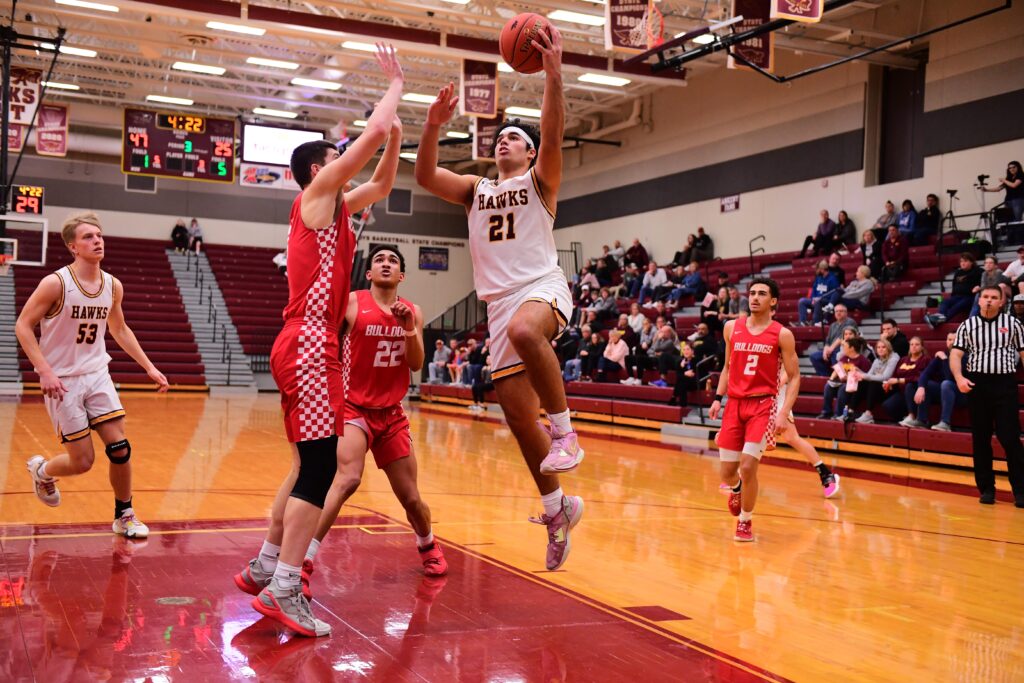 With an 8-14 record, the Ankeny boys' basketball team didn't win enough games to earn a first-round bye in postseason play.
That was just fine with junior Lio Aguirre.
Aguirre poured in 27 points to lead the Hawks to a 76-52 victory over visiting Ottumwa in a Class 4A substate quarterfinal on Monday. The Bulldogs, who had won their previous two games by a combined 50 points, finished the season at 6-16.
"It's what we needed," said Aguirre, who also grabbed eight rebounds. "I think we needed a solid win to give us some momentum and some scoring confidence."
Ankeny (9-14) got a late basket from reserve Nolan Morrison to set a new season-high for points. The Hawks won their third straight game.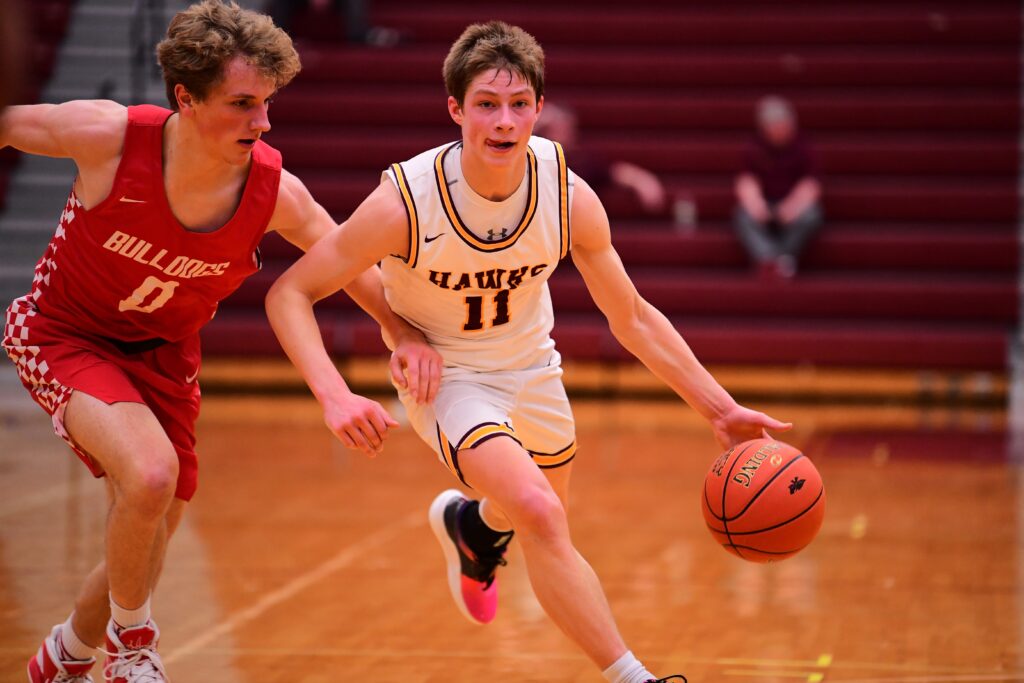 Carson Johnson had 21 points and six assists in the win, including Ankeny's only two 3-point goals on the night. He has averaged 20.3 points during his team's winning streak, while Aguirre has averaged 21.5 points over the last four games.
"I thought Carson and Lio really established themselves, and Jamison (Patton) is playing really hard," said Ankeny coach Brandt Carlson. "The guys are feeling confident right now."
Patton had nine points, four steals and two blocks for the Hawks. Maddox Ward chipped in seven points and three steals, while Cash Schoolen hauled down 10 boards.
Ankeny led by only 22-16 before going on a 16-0 run in the second quarter. Patton scored off a rebound to ignite the run, which included six points from Aguirre.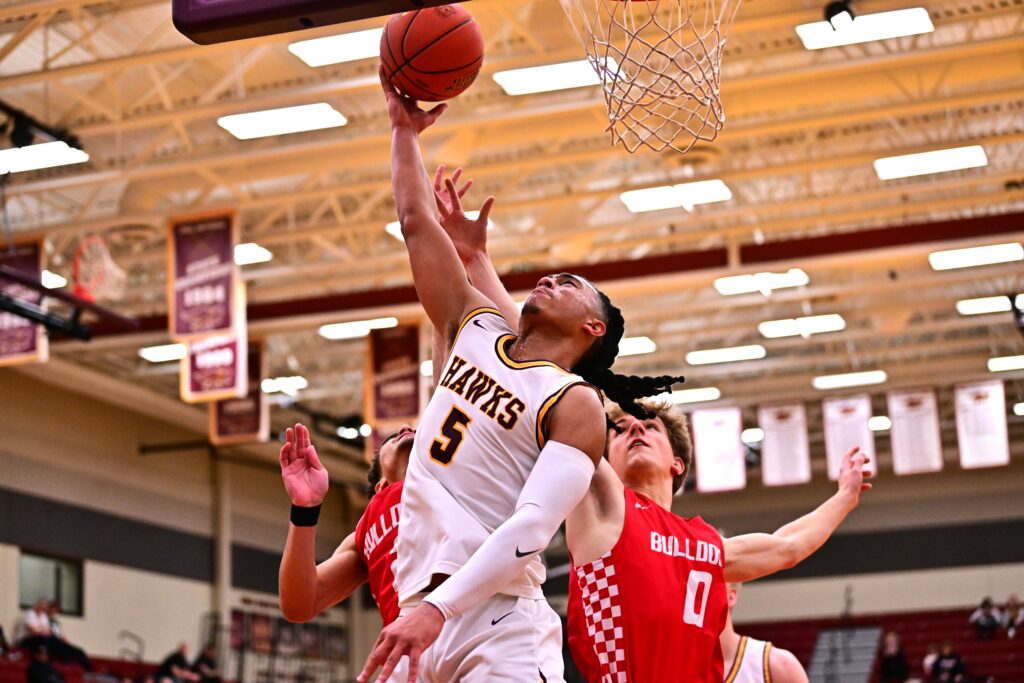 Most of Aguirre's points came on drives to the basket or on passes from his teammates.
"It's nice when I can find some easy layups," Aguirre said.
In the third quarter, Ankeny went on another run–this time a 12-0 flurry–to build a 51-25 margin. Aguirre had five points and Johnson added four more in the run, sandwiched around a steal by Ward that he converted into a 3-point play.
Carlson liked the way that his players shared the ball.
"That's something we pride ourselves in here, and we want to continue to do that," he said. "If you don't do that, things can get stagnant really quick and teams will load up on you. As we play better and longer teams, we will have to have really good ball movement."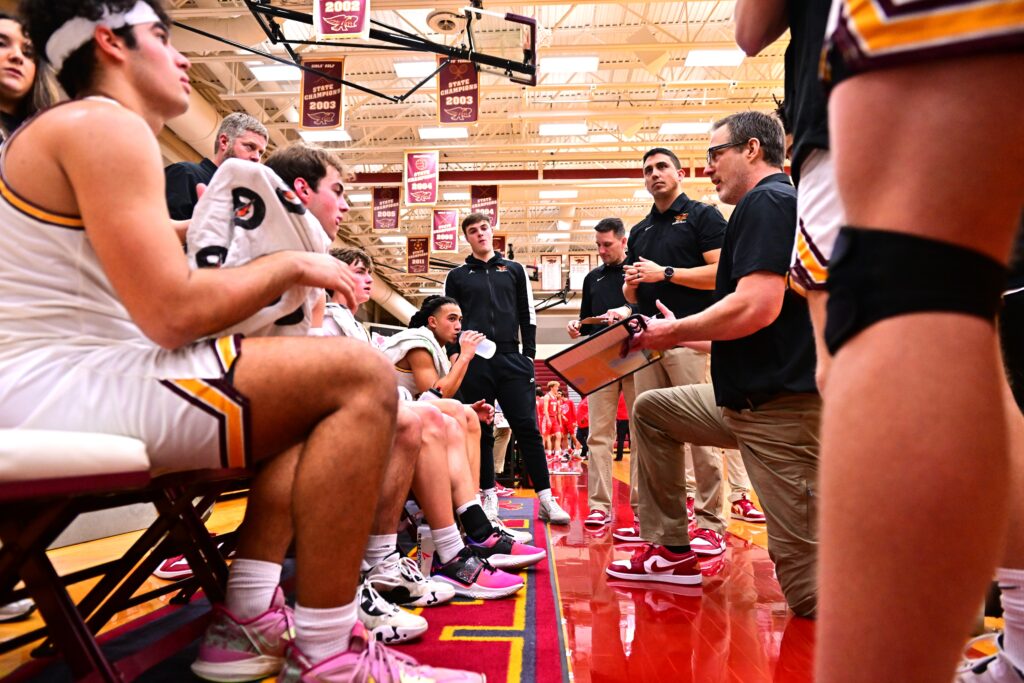 The 24-point margin was Ankeny's largest of the season.
"Anytime you can win, it just feels good," Carlson said. "You can continue to play and prepare and hang out with these guys a little bit longer. We're proud of them."
Rahsha Pope led Ottumwa with 12 points. His brother, Shakur, had a 3-pointer at the buzzer to end the first half, then scored on a rebound dunk early in the third quarter.
"They have some good individual players," Carlson said of the Bulldogs.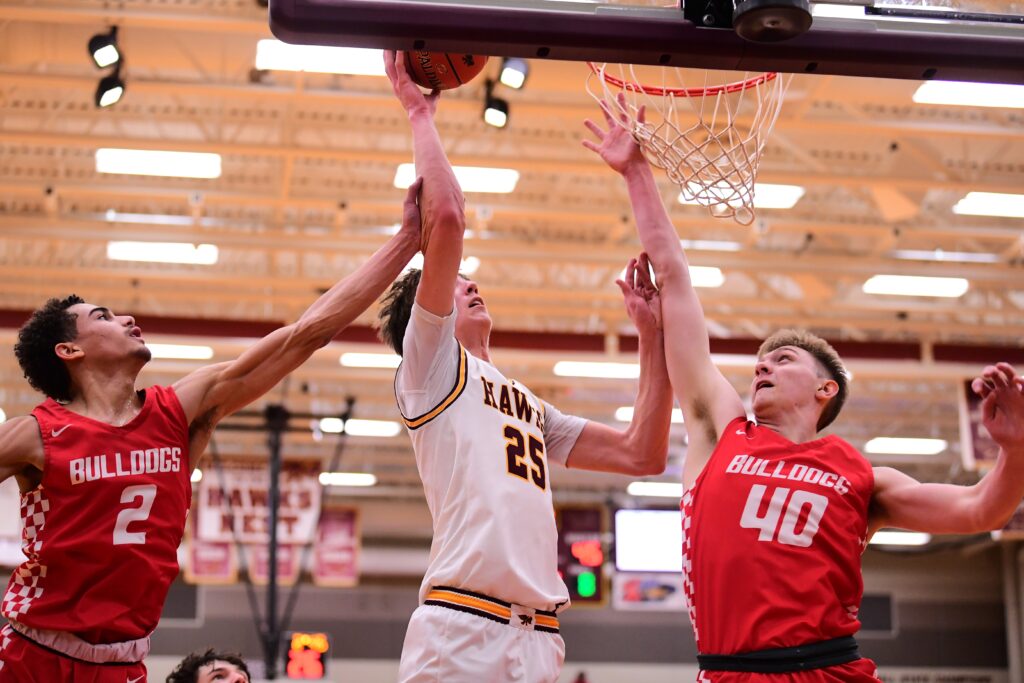 Ankeny will play at defending Class 4A state champion Ames (15-7) in a substate semifinal on Friday. Tip-off is at 7 p.m.
Aguirre and Johnson each had 16 points in the Hawks' 64-50 win at Ames on Dec. 9.
"I definitely think we can handle them," Aguirre said. "We have to take away their key players, and then we've got to hit some shots."
Jack Wynter averages 14.2 points and has made 48 3-pointers for the Little Cyclones. Lucas Lueth, the lone returning starter from last year's title team, averages 11.8 points, 5.3 rebounds and 3.1 blocks.
"It's a great challenge," Carlson said. "I love playing against them. They have a great program and a great coach. This will be our second time playing them in substate. It'll be fun. We're looking forward to it."