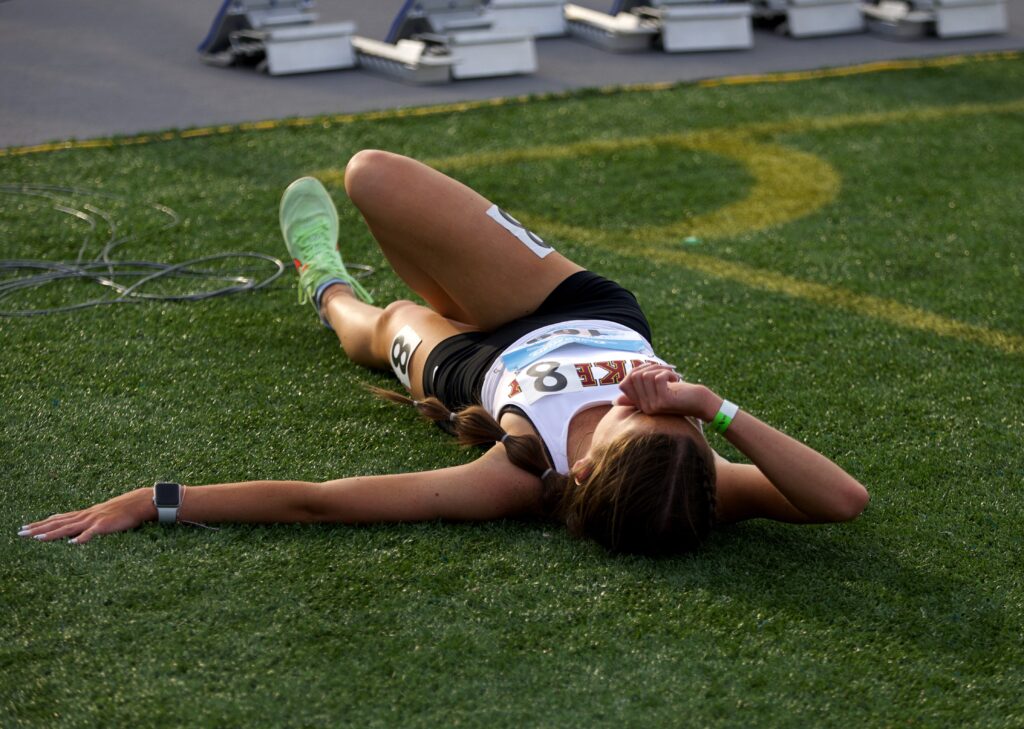 Distance runners Drew Beason of Ankeny and Rondi Quass of Ankeny Centennial both accomplished their goals during the Distance Carnival portion of the Drake Relays on Thursday at Drake Stadium.
Beason placed fifth in the girls' 3,000 with a time of 10:05.32. She dropped 4 seconds off her personal record.
"My goal going into the race was a top-five finish," said Beason, a sophomore. "The race went exactly how I expected–I expected the top three girls to go out and then have a pack behind them, and my goal was to stay with that pack. I was very happy with my performance, especially because I caught the two girls who were running ahead of me the whole race."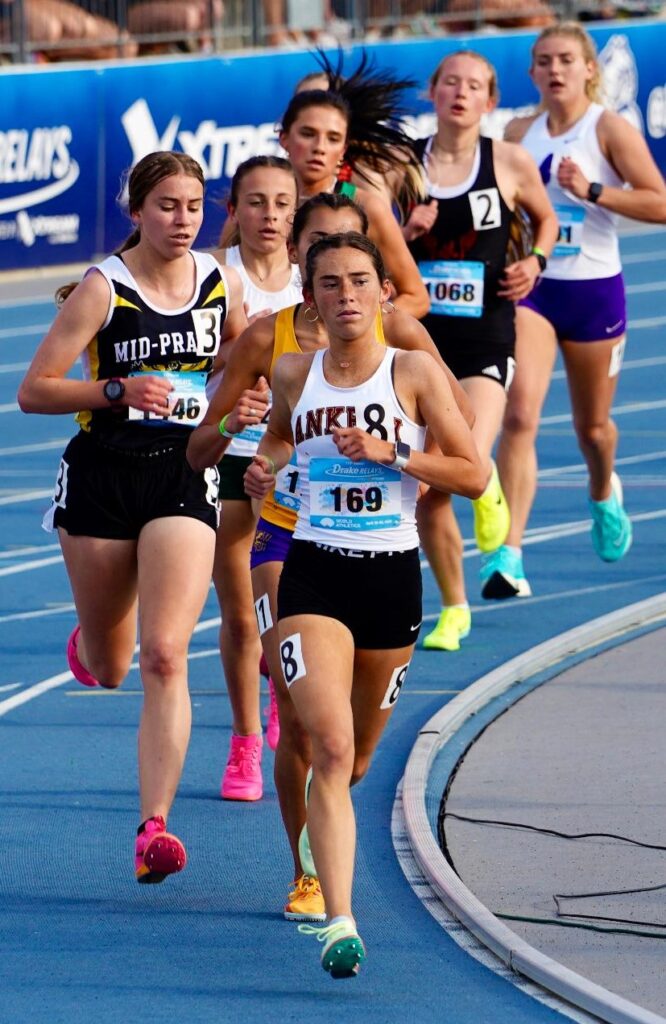 Quass, a senior, placed 13th in the race. She posted a time of 10:24.92.
"I was pretty happy with my race!" Quass said. "I met my goal of getting a season-best time, which meant a lot to me today after dealing with a good amount of adversity this season. I just wanted to enjoy the race today, and I had a great time!"
Paityn Noe of Ballard (Huxley) won the race in a time of 9:28.89. Addison Dorenkamp of Valley was the runner-up in 9:36.98.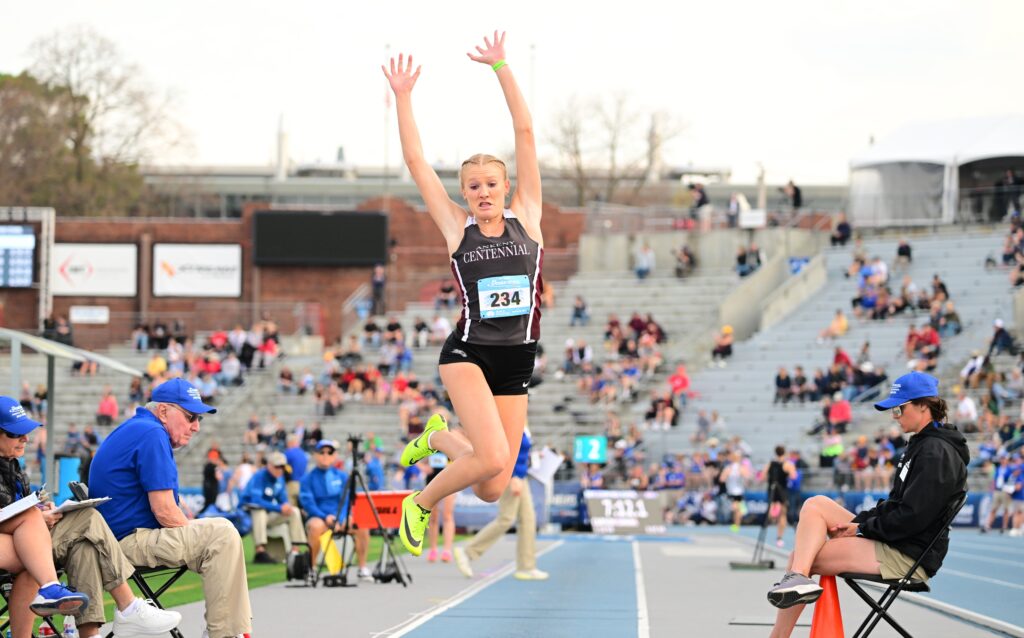 In the field events, the Centennial duo of Jaeden Pratt and Kambria Leazer placed fifth and 15th, respectively, in the long jump. Ankeny's Hannah Baier finished eighth in the discus.
Pratt recorded a jump of 17 feet 7.25 inches on her first attempt, then improved by a quarter-inch on her second jump. After scratching on her third attempt, the sophomore then scratched on all three of her jumps in the finals.
"It was a decent performance," said Pratt, who was the top qualifier entering the meet. "I'm recovering from an ankle sprain so to be able to make the finals when battling that is very reassuring. It was a great experience, and the environment was great. It was good to get a feeling down for when state rolls around."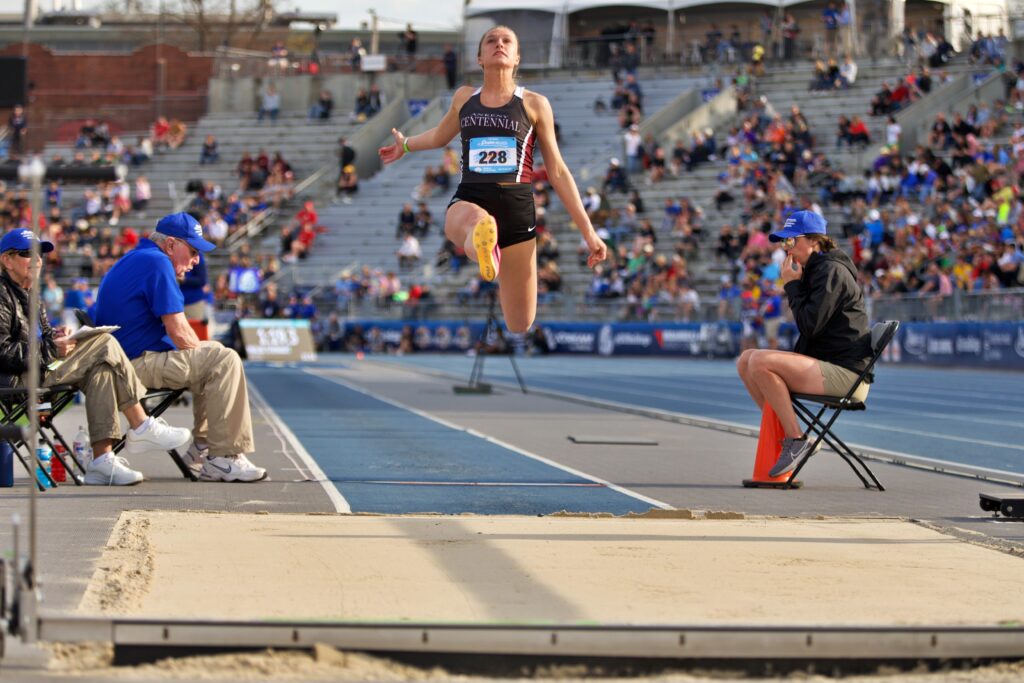 Leazer, a junior, surpassed 16 feet on all three of her jumps. Her best jump came on her second attempt, when she jumped 16-10.5.
Isabelle Noring of Carlisle won the event with a leap of 18-10, becoming the overall state leader. Pratt has jumped 18-8.
Baier recorded a throw of 131-3 on her first attempt. The senior was in seventh place going into the finals, but was unable to improve her mark.
"Although I wish my placing could have been higher, I am happy I was just off from a PR in a tough field with great competitors," Baier said. "I am looking forward to these upcoming weeks!"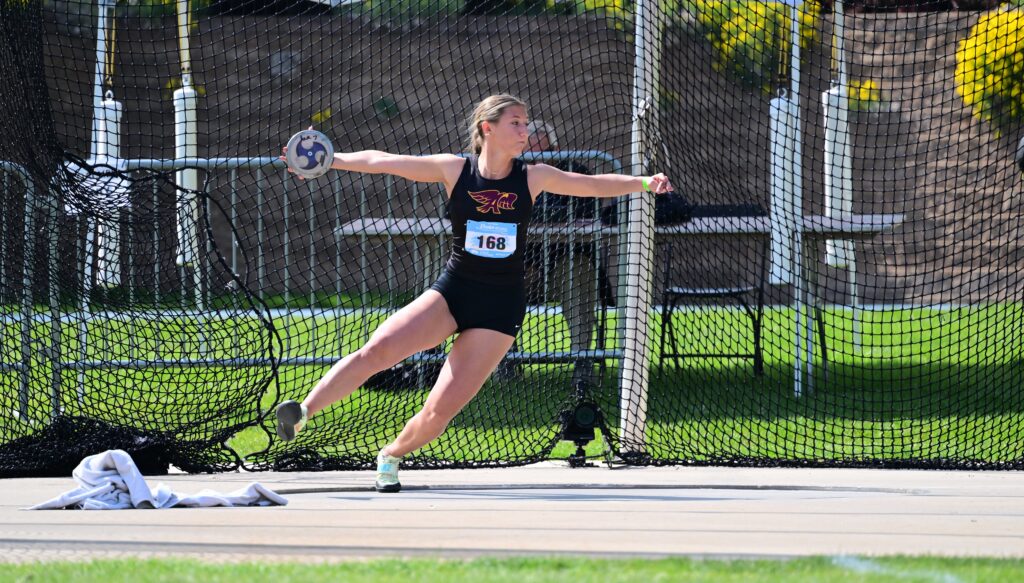 Ankeny coach T.J. Jumper said he was proud of both Baier and Beason.
"It was great to see both Drew and Hannah compete against the best in the state in their respective events and perform well," Jumper said. "Hannah threw within inches of her PR, and Drew ran a new PR. They have both been so consistent for us this year, and we know that even better marks will come from them in the next couple of weeks.
"Hannah is one of our team leaders. We were so fortunate to have her start the Drake Relays off for us," he added.