Alli Macke could hardly walk after anchoring Ankeny's 4×800 relay team to a Class 4A state title on Thursday at Drake Stadium.
"It really takes a toll on my body, but it's totally worth it to be standing here as state champs with my best friends," said Macke.
The sophomore teamed up with Sophie Loeffler, Reagan Prendergast and Drew Beason to win the event in a time of 9:17.69. The Hawkettes smashed the old school record of 9:26.34 while posting the No. 32 time in the U.S. in 2023.
Macke ran the final leg in 2:14.23 to pass Southeast Polk's Carli Bennett and give Ankeny its first state title in the event. A year ago, Macke anchored the Hawkettes' winning distance medley relay.
"I feel like both years coming into it we really didn't expect to win," Macke said. "It's amazing and to do it with all my best friends, I'm just so proud of them. It's awesome.
"They all did a great job and gave me the best chance to win. I couldn't have done it without them," she added.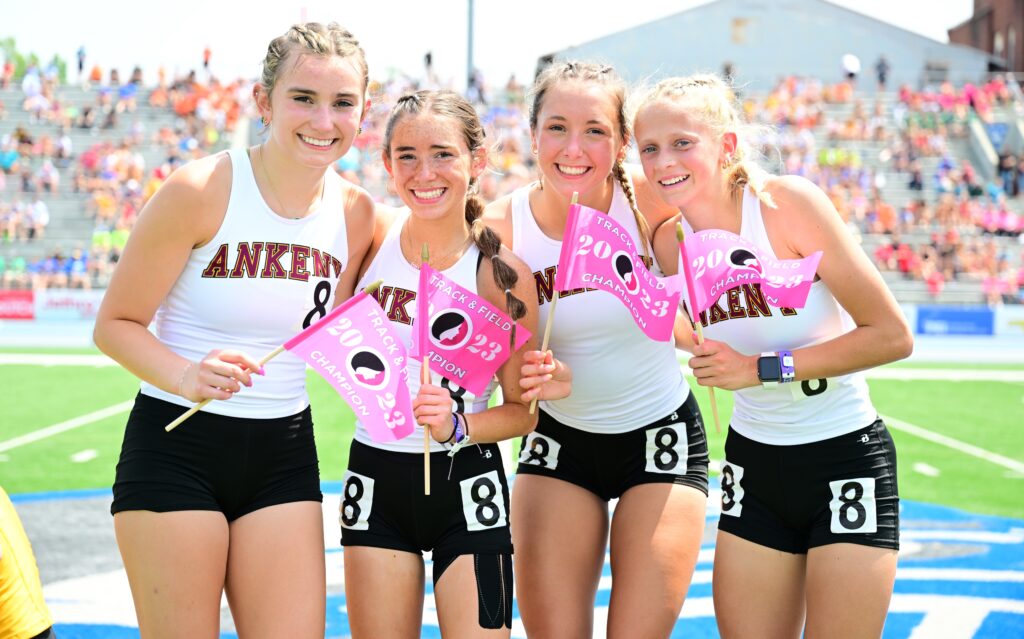 Loeffler ran a strong opening leg after the start of the race was delayed by two recalls. Dowling Catholic was then disqualified when standout runner Ella Anliker false started.
"It happened to me at districts too in the 4×400, so I was just kind of over it at that point," Loeffler said. "I just knew I couldn't start out too slow."
Prendergast ran the second leg in 2:19.61 to put the Hawkettes into third place.
"I'm a freshman, and I wasn't ever really expecting this," Prendergast said. "It's just a great opportunity to have."
Beason moved Ankeny into second place before handing off to Macke. She had just ran the 3,000 less than two hours earlier.
"I felt fine," Beason said. "Last year was really bad, and I just knew how to change what I did after my 3,000 so I felt better than last year. The adrenaline just kicked in. My legs weren't tired. I felt great."
Macke quickly took the lead and then held on for the win. Southeast Polk was second in 9:18.66.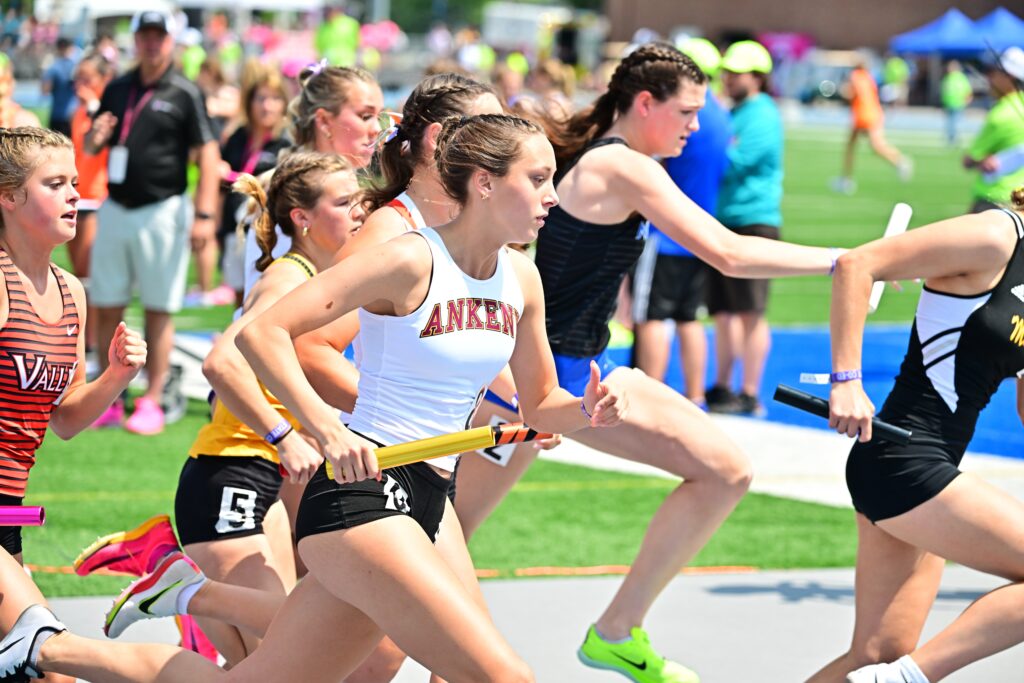 "Macke obviously killed it, Reagan had a great leg, and Drew just coming off her 3,000 did amazing. I'm so proud of all of them," Loeffler said. "Me and Macke didn't run it at (the Drake Relays) so we felt like we could show up and kind of surprise everybody. I think we all knew we could do it."
The victory helped Ankeny take the Class 4A lead on the opening day of the three-day meet. The Hawkettes scored 27 points on Thursday, nine more than Pleasant Valley.
Ankeny Centennial is tied for 16th with four points. The Jaguars placed 13th in the 4×800 as the foursome of Tallie Plueger, Anja Peck, Cam Hershberger and Haley Hveem posted a time of 9:52.26.
"Every point matters. We'll be neck and neck with a couple of other schools," said Ankeny freshman Jayla Williams.
Williams and teammate Reagan Hanfelt combined for 14 points in the high jump. Hanfelt jumped 5 feet 5 inches to place second, while Williams cleared 5-4 to take third.
"I felt like I did pretty well at the end," said Hanfelt, a sophomore. "In the beginning I was a little nervous coming off the district meet, where I didn't do very well. It's really cool that I even got to be here."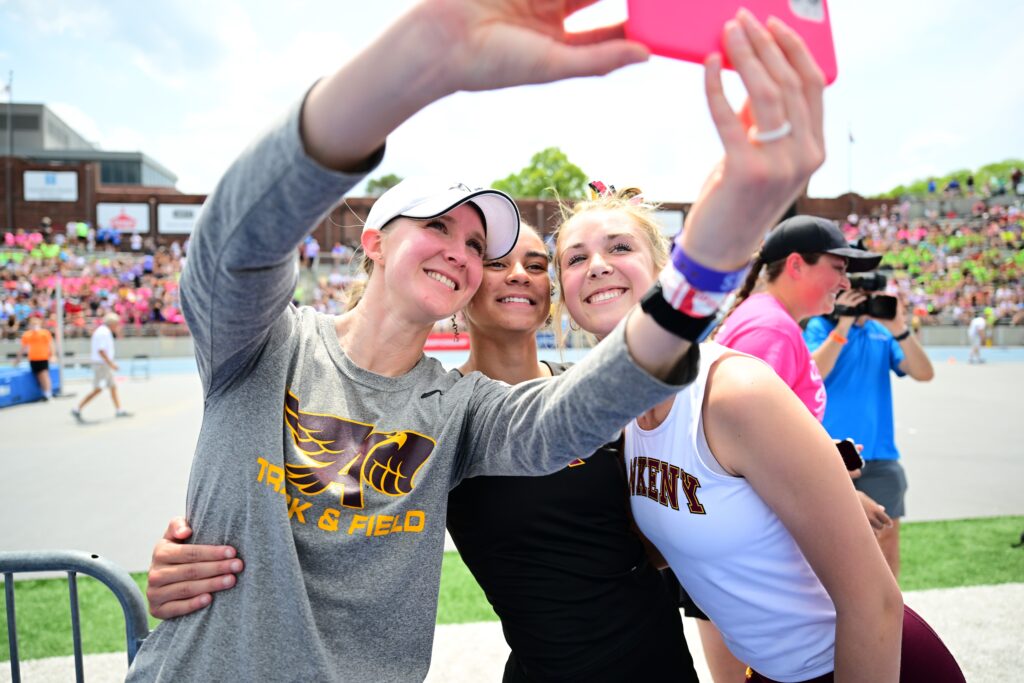 Josie Moreland of Waukee also jumped 5-5 and won the title based on fewer misses.
"I thought I had a chance to win it, but my miss at 5-2 kind of messed that up a little bit," Hanfelt said. "But it's ok. There's always next year."
Williams had an early miss at 5 feet, but then rebounded with a strong finish.
"It feels good. I'm surprised but I'm not," Williams said. "We've been working really hard. It's been a hard week with basketball on top of it. My legs are a little tired, but the jumps felt fine."
Centennial's Kambria Leazer tied for 13th in the event. She jumped 5-0.
Ankeny scored its other points in the 3,000, where Beason placed sixth in a time of 10:06.80.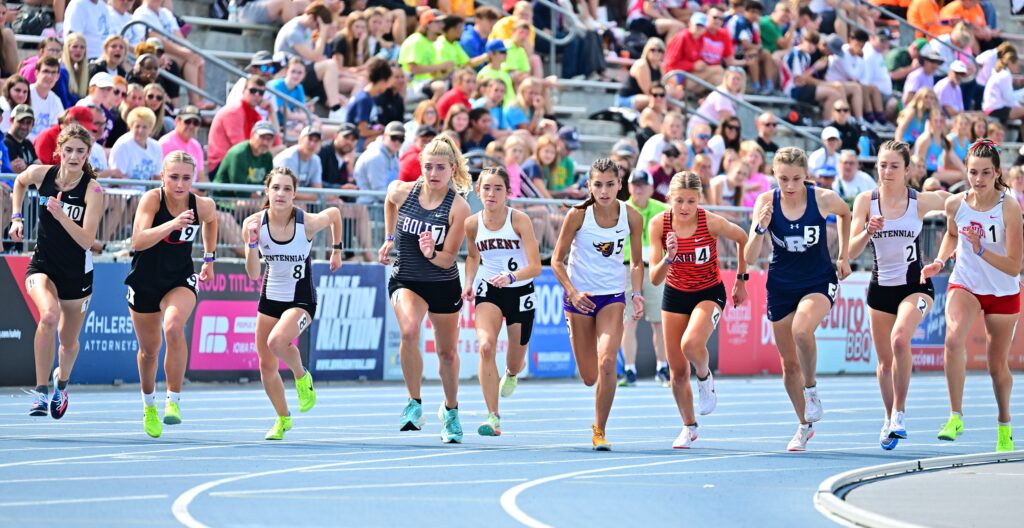 "I was kind of hoping for a higher place, but I did the best that I could and my time was good so I'm happy with it," Beason said.
Beason's sister, Paige, placed 16th in 10:48.19.
"I don't know what place I got, but I'm just happy to be able to race today," said Paige Beason, a senior. "I'm very proud of (Drew), and it's good that we got to run together and warm up together."
Centennial got a seventh-place finish from Rondi Quass. She was clocked in 10:10.06.
"I was pretty happy with it," said Quass, a senior. "I was trying to get a PR, but it was a season-best so I'm really happy with that."
Sophomore Anika Mohrhauser placed ninth for the Jaguars. She posted a time of 10:27.16.
"It was hotter than I thought it was going to be, but I'm proud of it. It was a good race," said Mohrhauser. "I'm sad it's my last (race with Quass). It's always fun to run a race with Rondi."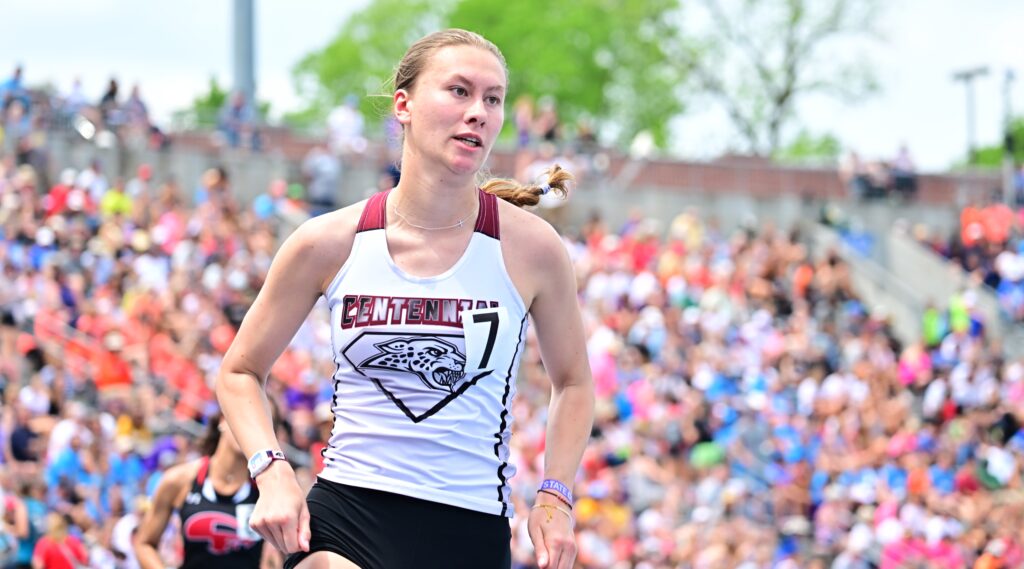 The Jaguars also got a seventh-place finish from Maddy LaVoi in the 400. She posted a time of 58.58 seconds, which set a school record.
"My only goal going in was to try and PR honestly," said LaVoi. "Other than that I had no expectations. (Coach Tyler) Asbe has worked with Julia (Flick) and me on this race for the last couple weeks so I guess the goal was to run and prove that we could accomplish what we did. I had no expectations when it came to placing. I knew it could happen and that it could take a lot of work, but I just wanted to enjoy the race on its own as well."
Flick took 12th in 59.07. Ankeny's Morgan Johnson finished 17th in 1:00.33.
In the discus, the Hawkettes got a ninth-place finish from Hannah Baier, who recorded a throw of 118 feet 4 inches. Teammate Kendra Winfrey placed 11th with a toss of 115-1.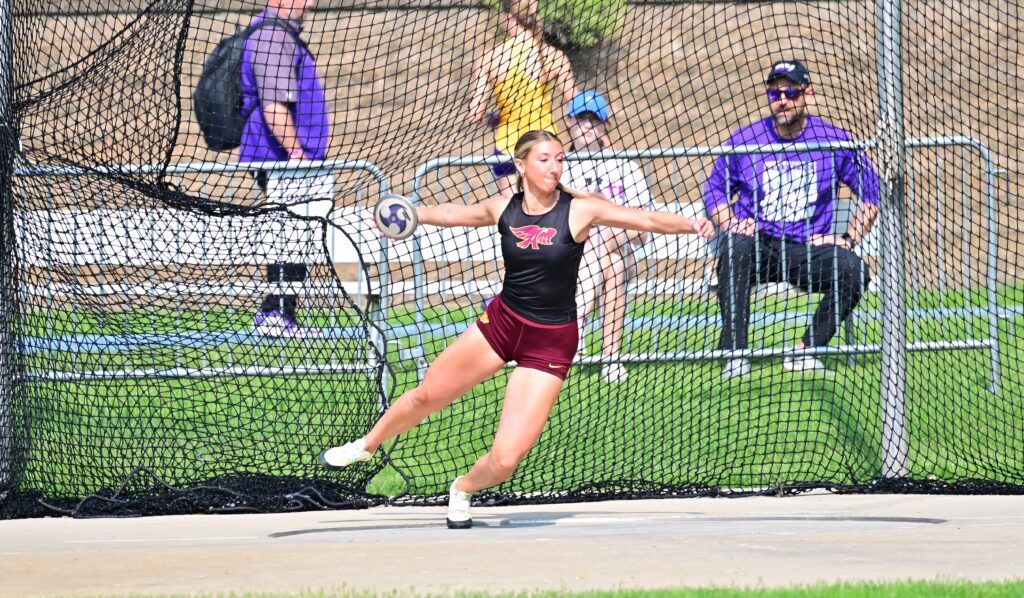 "It definitely was not the ending I wanted," said Baier. "However, I am excited for the next chapter of my track and field career (at Iowa State) and I am so thankful to the Ankeny track and field program!"
Ankeny overcame a rough start to the day. The Hawkettes were disqualified in the shuttle hurdle relay when Williams false started.
"I was shaking when I got up and just jumped," she said.
Centennial placed 21st in the event. The team of Ava Barten, Kori Lincicum, Kylie Lincoln and Lila Blake posted a time of 1:14.24.