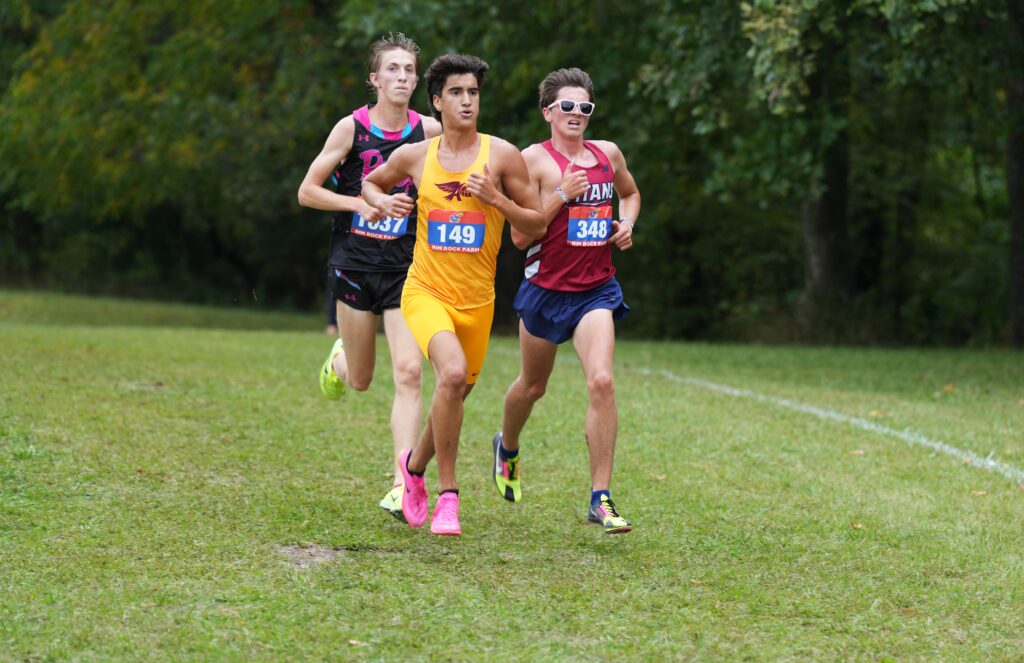 Ankeny runner Ethan Zuber had the Rim Rock Farm Classic circled on his calendar for a long time.
After missing the meet a year ago, Zuber raced to a victory on Saturday in the 5k race on the University of Kansas cross country course. He led the fifth-ranked Hawks to an eighth-place finish among 39 teams in the Gold Division of the prestigious meet.
"This race was very personal after not running it last year, and the goal since has been to show up and win it," said Zuber.
The Classical Academy (Colo.) won the team title with 77 points. Cheyenne Mountain (Wyo.) was second with 130 points, followed by Creighton Prep (Neb.) with 138.
Ankeny finished with 320 points.
"Running at Kansas is always one of the highlights for the boys each season," said Ankeny coach Jon Lindaman. "The team has been racing against elite competition the past three weeks at Marshalltown, Heartland and now Rim Rock Farm, which has been a bit of a grind. There were 39 highly competitive teams in the Gold Division from all over the Midwest. We used this meet to try some different racing strategies, so we were less concerned about the final outcome and more concerned with racing together. Our final team score was not reflective of how well the boys ran."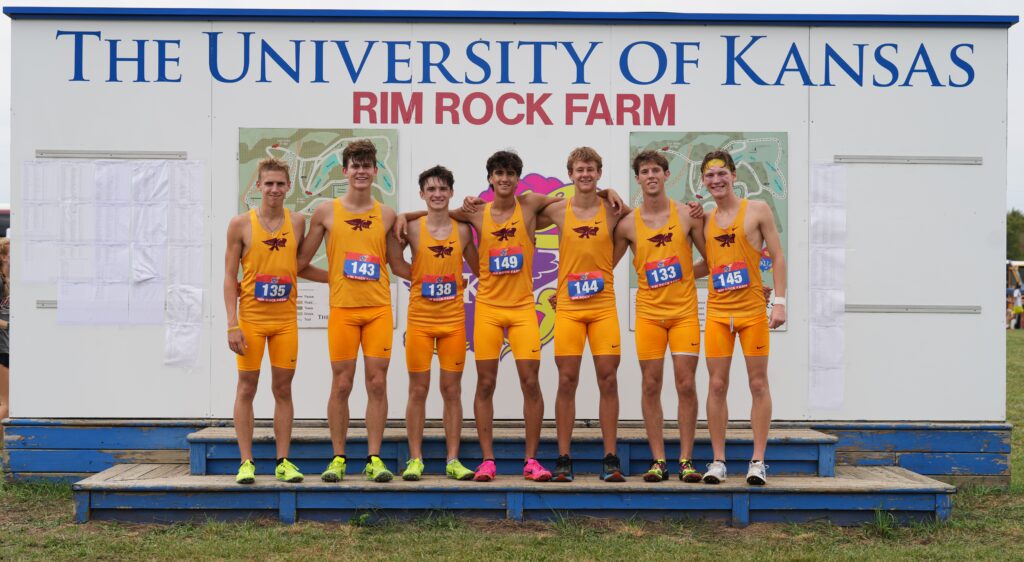 Zuber earned his third victory in four meets this season, posting a time of 15:15. He finished 3 seconds ahead of runner-up Dennis Chapman of Creighton Prep.
"I really tried to take control of the hills on this course which put me up front for the majority of the race," Zuber said. "Plus, after losing at the Heartland (Invitational on Sept. 16) I had all the fuel I needed to edge it out. The season has been very exciting, but the job is not finished. We all as a family understand what we can do better, especially myself, to peak at the right time. And I fully believe that with our great coaching and exceptional teammates, come end of the season we will be thrilled."
Lindaman called it a signature win for Zuber, who is the top-ranked runner in Class 4A.
"Every week he seems to take his racing to another level," Lindaman said. "This was the second week in a row he ran a really fast time on a really hard course. The venue has some really challenging hills and took on over 3 inches of rain the night before, so to run a 15:14.80 was pretty remarkable. He took charge of the race and just refused to lose. He is running at a really high level right now. Our varsity will take some time away from racing next week, rest up, and get ready for championship-level racing."
Jake Bosch placed 38th for the Hawks in the field of 281 runners. He was clocked in 16:35.
Aidan Farrell took 93rd in a time of 17:10, Tate Brownsberger placed 104th in 17:17, Abel Squires was 110th in 17:19, and Nicholas Robie finished 130th in 17:35.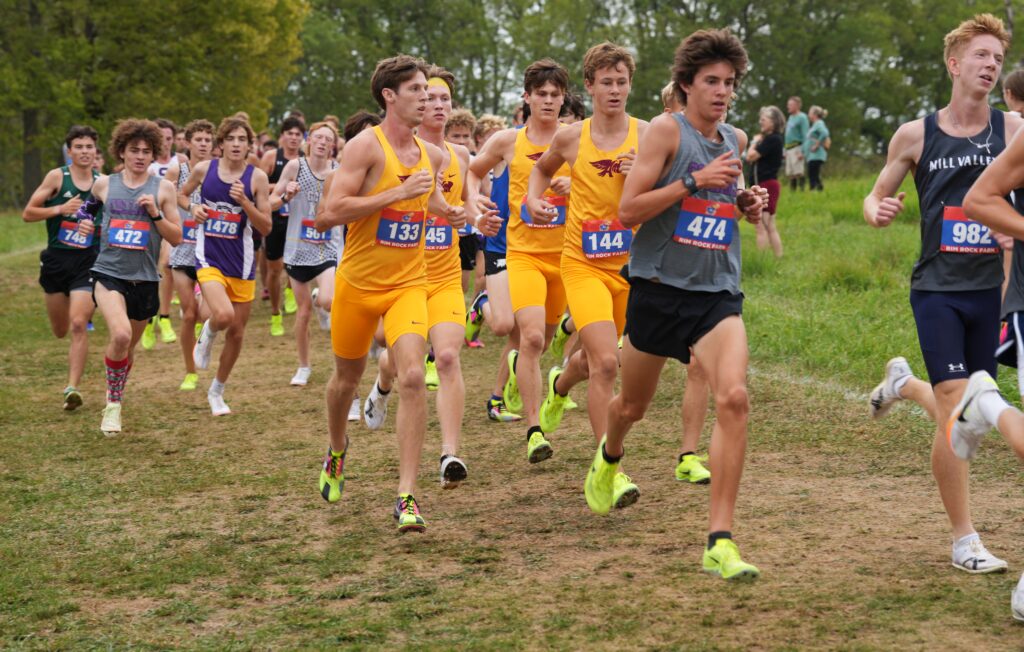 Ike Smith also competed for the Hawks, but his place didn't count toward the team score. He had been the team's No. 2 finisher at each of the first three meets.
"We had an unfortunate situation with Ike, but he still gained the benefits of running and had another great race for us," Lindaman said. "Brownsberger had our biggest time drop from last year to this year–dropping 23 seconds. Jake didn't love his race, but still dropped 20 seconds so he is on the right track to finish the season strong. Nick Robie tried a different race strategy and still improved 10 seconds. Aidan and Abel both ran well and did some good things and continue to get better each week."
Ankeny's junior varsity team won its division with a perfect score of 15 points. Justice Rathje was the individual champion, followed by Zach Riley, Jake Dalmer, Noah Yeager and Jackson Kaiser.
"Not enough is said about the depth of our team," Lindaman said. "Justice ran a really gritty race, and I was so happy to see all the hard work that two of our seniors–Jake and Noah–put in over the past several years pay off. These guys were just awesome."
Brennan Lesko placed ninth for the JV Hawks, Julius Wiegand was 16th and Quinn Dow finished 19th.
"The JV guys showed exceptional grit," Zuber said. "They made us varsity guys look soft."
Ankeny will compete in the Southeast Polk Invitational on Thursday.