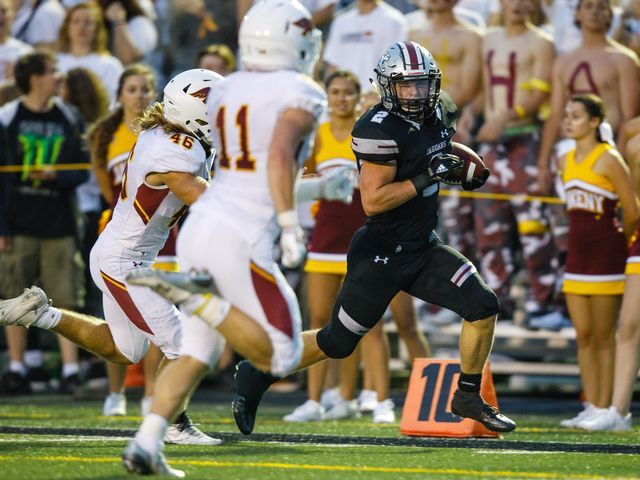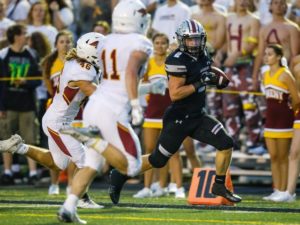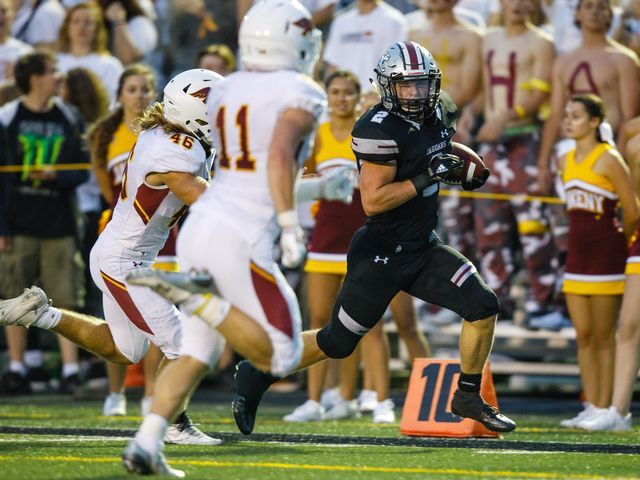 Jensen Gates celebrated his birthday by going to Jethro's on Wednesday night.
Gates, who turned 18 years old on Thursday, had another reason to celebrate.
The Ankeny Centennial running back verbally committed earlier this week to play football for Grand View. He announced his decision via Twitter on Tuesday night.
"Excited to announce my commitment to Grand View University to continue both my academic and athletic careers! #GoVikings," Gates tweeted.
Gates said he considered four or five schools before narrowing his choices down to Grand View and Upper Iowa. He visited both schools before choosing the Vikings.
"I just decided that I liked Grand View so I committed," Gates said. "It just feels like home to me, like it's the right place."
Gates will be reunited with former Centennial teammates Garrett Nichols, Connor Spensley and Dom Strom, who are all members of the Grand View squad. He talked to both players throughout the 2017 season.
"I asked them how much they liked it and they said they loved it, so I wanted to see for myself what they had," Gates said. "And it was just like I pictured, so I was pretty excited. That's how I ended up here."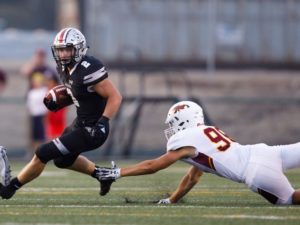 Gates earned all-state honors after helping Centennial to a 9-3 record and a Class 4A semifinal appearance for the second straight year. The 5-foot-10, 185-pound senior rushed for 1,089 yards and 11 touchdowns on 102 carries–an average of 10.7 yards per carry.
Gates said Upper Iowa recruited him as a slot back. The Grand View coaches told him to pursue whatever position he wanted to play.
"I told them I'd want to be either a running back or a receiver," Gates said. "I might be better as a receiver in college, and they were like, 'Go for it. We support you 100 percent. We just think you're a great player.'"
Gates didn't rule out the possibility of moving to the defensive side of the ball.
"We tried it out a little bit my senior year," he said. "I'd go to practice and learn the positions. I played a little bit of safety in practice, but never in a game. I've never really gotten to see what I could do in a game situation, so I'm not sure if that's something that could happen at Grand View or not."