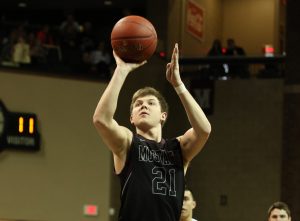 The future looks bright for Trystan Cummins and the Morningside College men's basketball team.
The fifth-ranked Mustangs completed their season on Saturday with an 86-68 loss to No. 4 Indiana Wesleyan in the quarterfinals of the NAIA Division II National Championship in Sioux Falls, S.D. They finished with a 28-7 record.
The entire Morningside roster will be back next year, including Cummins, a 6-foot-5 sophomore forward from Ankeny.
"We had four seniors last year that we lost, so we were a really young team this year," Cummins said. "We definitely had the talent. I didn't know if we could put it together or not, but we did. We're going to be good for the next few years."
Cummins, a former standout at Ankeny High School, played in 29 of the 35 games as a reserve. He averaged 2.8 points and 2.4 rebounds in 10.7 minutes per game.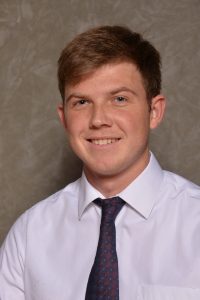 "We had a really good team, so just getting minutes in general is nice," Cummins said. "We've got a lot of guys who can step up and play a lot of positions. We worked well as a team."
Morningside was one of the best shooting teams in the nation at 51.7 percent entering Saturday's game. Cummins shot 45.7 percent from the field, but he struggled from 3-point range, making just 4-of-26 attempts (15.4 percent).
As a senior at Ankeny two years ago, he shot 51.8 percent from behind the arc, including an 8-for-8 performance during a win over Urbandale.
"My shot wasn't there as much this year, but that happens," Cummins said. "I'm going to work hard in the offseason–most of the guys are staying up here this summer–and maybe my role will change a little bit next year. A lot of things can happen."
Morningside won the Great Plains Athletic Conference regular season and postseason tournament titles. The Mustangs reeled off nine consecutive wins before the loss to Indiana Wesleyan, the 2014 and 2016 national champion.
"It was a really fun year. We accomplished a lot," Cummins said. "The ending was kind of rough, but Indiana Wesleyan was a good team as well. We just didn't come out strong enough at the start and got in a hole."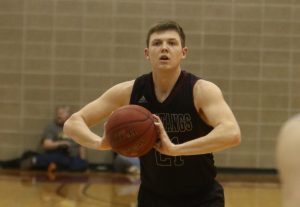 Morningside's starting lineup included three sophomores and a freshman. The Mustangs were led by junior guard Brody Egger of Urbandale, who averaged 16.5 points and had a season-high 30 points in Saturday's loss.
"I love playing with Brody," Cummins said of his former high school rival. "He's a really good ballplayer."
Cummins helped Ankeny to an 18-5 record in the 2015-16 season. The transition from the Central Iowa Metropolitan League to the NAIA Division II level was tougher than he expected.
"The GPAC is a pretty good conference," Cummins said. "Everyone can shoot the ball, the pace of the game is a lot faster, and the guys are bigger. It's a little bit different than high school."
Cummins said he started to get some playing time toward the end of his freshman year. He continued to see some regular action this season, although his stints on the court usually came a few minutes at a time.
"That's just how it worked out," he said. "It was different. It's harder to get into the flow of the game when that happens, but you get used to it."