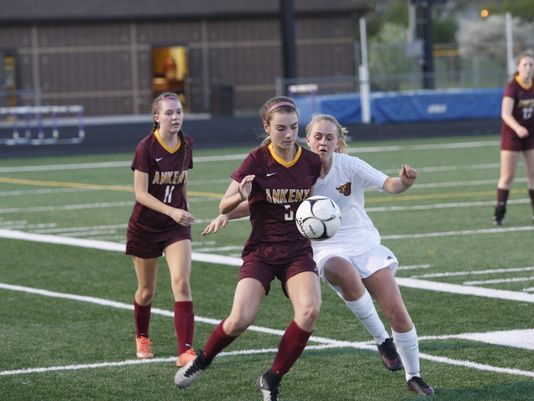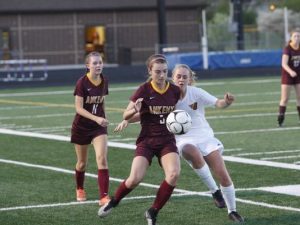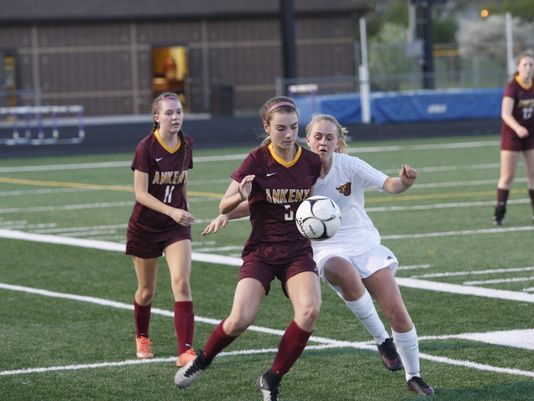 A year ago, Chloee Kooker was one of the state's most prolific offensive players, accounting for nearly 40 percent of the Ankeny girls' soccer team's goals.
Kooker racked up 25 goals and nine assists while leading the Hawkettes to an 11-8 record. The Indiana State recruit was named to the Class 3A all-state second team by the Iowa Girls' Coaches Association.
This year, the junior forward likely won't have to carry such a heavy load. The Ankeny roster has been strengthened by the addition of several talented players, including senior Riley Whitaker, an Iowa Rush club team standout who will play for Iowa next fall.
"We have some new players this year, in which many of them have committed to play at the college level already and are looking forward to the challenges ahead," said Ankeny coach Dan Bertsch. "Riley is definitely someone to keep an eye on. She is going to make our team better."
Senior Laina Routson, a Truman State recruit, is another talented newcomer. She is battling for the starting goalkeeper position along with sophomores Sidney Truman and Brenny Frederick, who combined for 71 saves last season.
The new players will try to help Ankeny advance to the state tournament for the second straight year. The Hawkettes posted a 2-1 victory at top-ranked Waukee in a Class 3A substate final last year, then dropped a 3-2 decision to No. 2 Valley in the quarterfinals at Cownie Soccer Park.
Kooker suffered a neck injury during the opening minutes of the state tournament game, but her teammates pulled together and nearly recorded their second straight upset.
"Our goals are to grow as a team throughout the year and build upon the success that we had at the end of last season," Bertsch said. "The keys to those goals will be our trust in each other and our combined commitment to the process of daily improvement through training and competition."
Along with Kooker, Ankeny returns several other starters from last year's team. Seniors Morgan Bennett, Alexis Legg and Taylor Peterson are back along with juniors Saige Adamson, Jaelynn Kueker, Kate Schaeffer and Olivia Sharar.
Sharar was the Hawkettes' second-leading scorer in 2017, contributing nine goals and seven assists. Legg, an Augustana (S.D.) recruit, had six goals and three assists.
Bennett chipped in three goals and three assists. As a freshman in 2015, she scored the game-winning goal in overtime as Ankeny defeated Pleasant Valley, 2-1, to win the Class 2A state title.
Schaeffer, meanwhile, will again be the leader of the Hawkettes' defensive unit. She was a team captain as a sophomore.
"The strengths of this team will be defined by their commitment and work ethic to get better every day," Bertsch said. "This is a very competitive group of talented players that have played many years together throughout their youth careers. Our ability to adapt on the fly due to our tactical knowledge of the game will be a huge asset to us throughout the season, and our technical skills will provide these opportunities for us throughout the season."
Ankeny will travel to Urbandale for its season opener on April 5. The Hawkettes will then play two games at the Bettendorf Invitational on April 7.
Bertsch said his team is ready for the challenge.
"We have been impressed with the work ethic of the girls thus far," he said. "Each one of them has come out to work hard, improve and make the players around them stronger. They truly reflect this year's team motto: 'Together We Soar'."