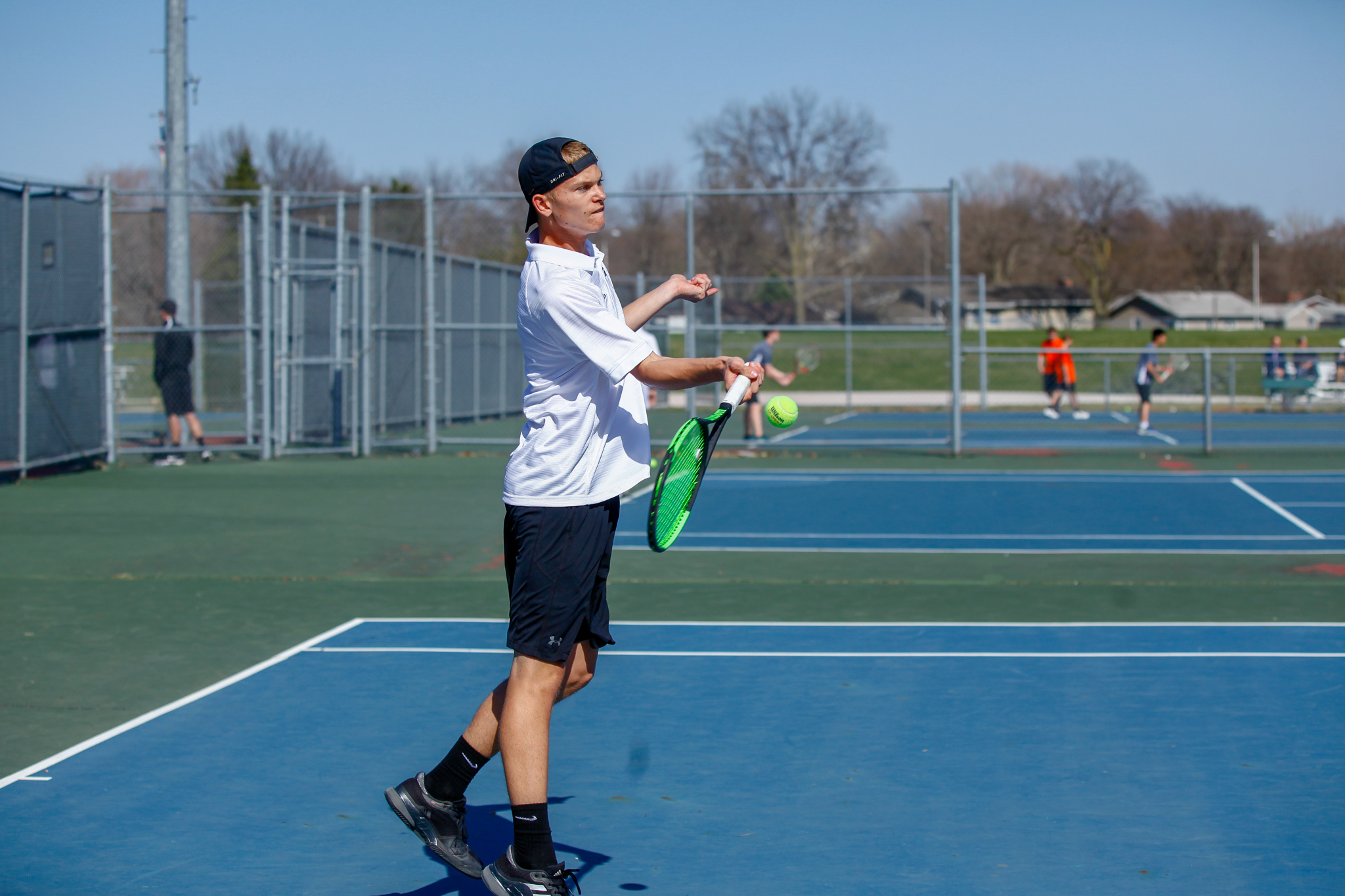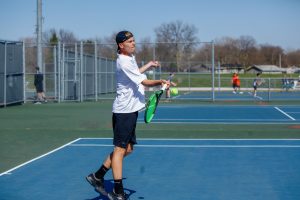 The Ankeny Centennial boys' tennis team played by far its closest dual meet of the season on Friday.
After splitting the six singles matches, the 10th-ranked Jaguars won three of the five doubles contests to post a 6-5 victory at No. 9 Ames. They improved to 3-1 in the CIML Central Conference and 7-1 overall, while the Little Cyclones' records dropped to 1-3 and 5-3.
"It was a super tight match," said Centennial coach Tami Lewton. "We had numerous tiebreakers."
The dual meet was tied at 5-5 with only the No. 5 doubles match left to be determined. Ames' Nate Wilson and Nao Furukawa won the opening set of that match before Centennial's Andrew Unick and Matt DenAdel rallied for a 4-6, 7-6, 1-0 victory.
"Andrew and Matt were clutch," Lewton said. "They pulled out the super-tiebreaker, 10-8."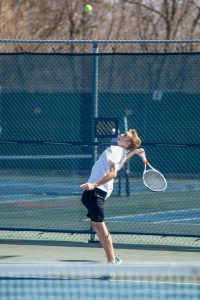 Centennial has won five consecutive meets since dropping a 7-4 decision to Valley on April 12.
"It was a great win by the guys," Lewton said.
Here are the match-by-match results:
Centennial 6, Ames 5
Singles–Ellis (Am) beat Blevins, 6-0, 6-3; Marold (AC) beat J. Kim, 6-2, 6-3; Lofgren (AC) beat Jeong, 6-2, 6-2; Densmore (AC) beat D. Kim, 7-5, 6-3; Matthews (Am) beat Cole, 6-3, 7-5; Withers (Am) beat Peterson, 7-5, 2-6, 1-0.
Doubles–Ellis/Matthews (Am) beat Marold/Lofgren, 5-7, 6-0, 1-0; Blevins/Cole (AC) beat J. Kim/Jeong, 6-4, 7-6; D. Kim/Withers (Am) beat Densmore/J. Unick, 7-5, 2-6, 1-0; Peterson/Tressel (AC) beat Zheng/Dirks, 6-1, 6-3; A. Unick/DenAdel (AC) beat Wilson/Furukawa, 4-6, 7-6, 1-0.