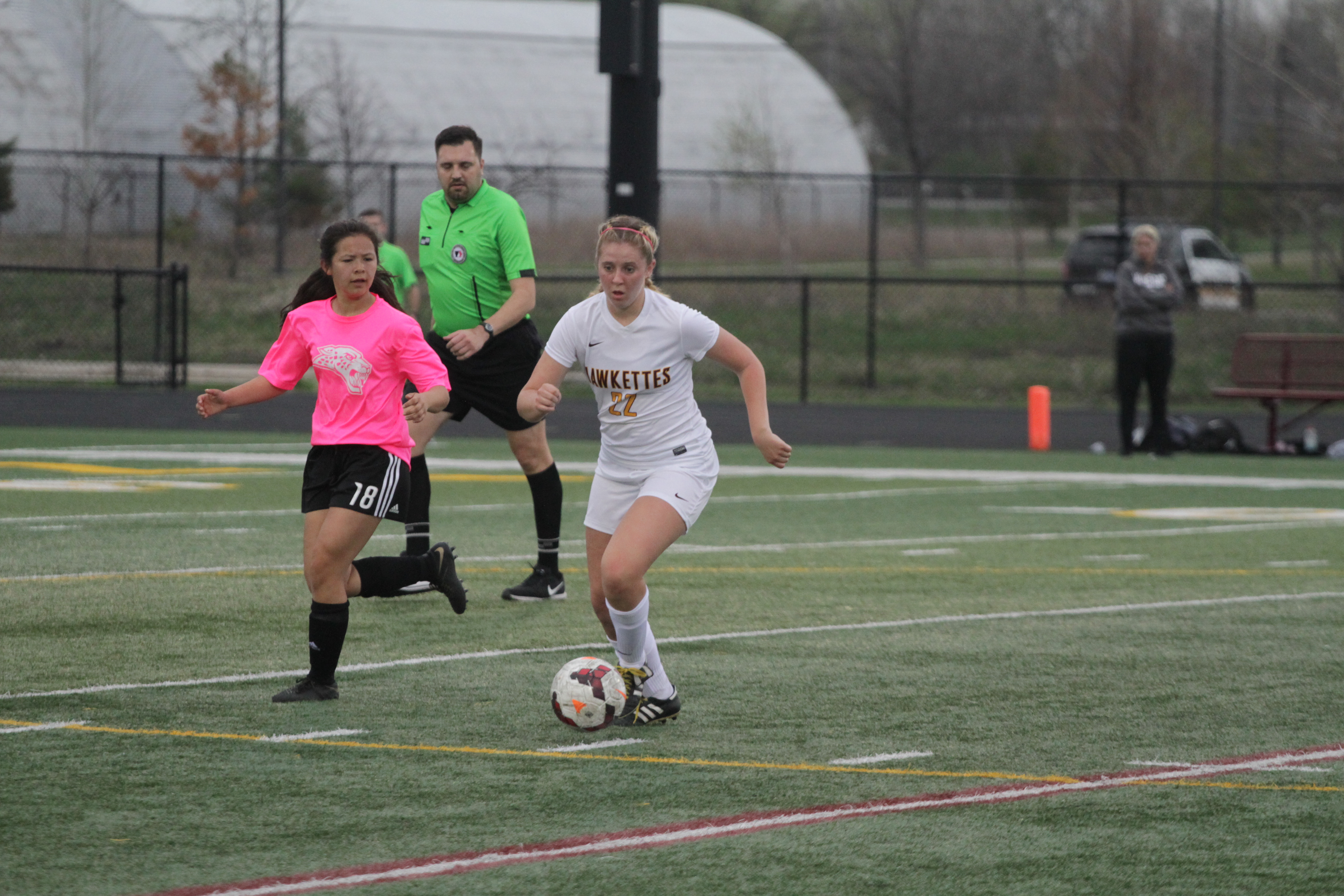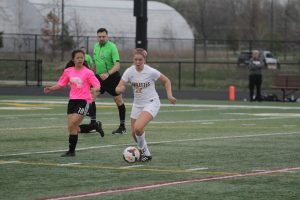 Ankeny senior Alexis Legg showed on Friday why she's considered one of the state's top girls' soccer players.
The Augustana (S.D.) recruit scored four goals to lead the fifth-ranked Hawkettes to a 10-0 victory over visiting Marshalltown. She has now scored 18 goals on the season, putting her just one goal behind a group of six players that leads the state with 19 goals.
Legg isn't even a full-time soccer player. She is also a member of the Ankeny girls' tennis team and played three matches in the Hawkette Invitational earlier on Friday.
"Legg continues to do what Legg does best, and that is scoring goals," said Ankeny coach Dan Bertsch. "We'll take it for what it is."
Ankeny built a 6-0 halftime lead and then cruised to the non-conference win. The game ended via the mercy rule in the second half when Morgan Bennett scored the Hawkettes' 10th goal.
Bennett's sister, Paige, had one of Ankeny's other goals. Olivia Sharar, Ashley Harrington, Taylor Peterson and Chloee Kooker also contributed goals for the Hawkettes.
Harrington, a sophomore, scored her seventh goal of the season. On Thursday, she committed to play for Northern Iowa.
Ankeny (10-2) bounced back after losing to No. 3 Ankeny Centennial, 3-2, in a shootout earlier in the week. That game was completed on Wednesday after being suspended due to lightning on Tuesday.
"We just needed to get over the odd loss that was the Centennial game," Bertsch said. "Just kind of getting back in the right direction. We missed out on training (Thursday) because of a tornado drill, so we really needed a positive for us moving into next week with games against Waukee on Tuesday and Valley on Friday."
Ankeny posted its eighth shutout while keeping Marshalltown winless. The Bobcats (0-7) have been outscored by a combined 26-1 margin this season.