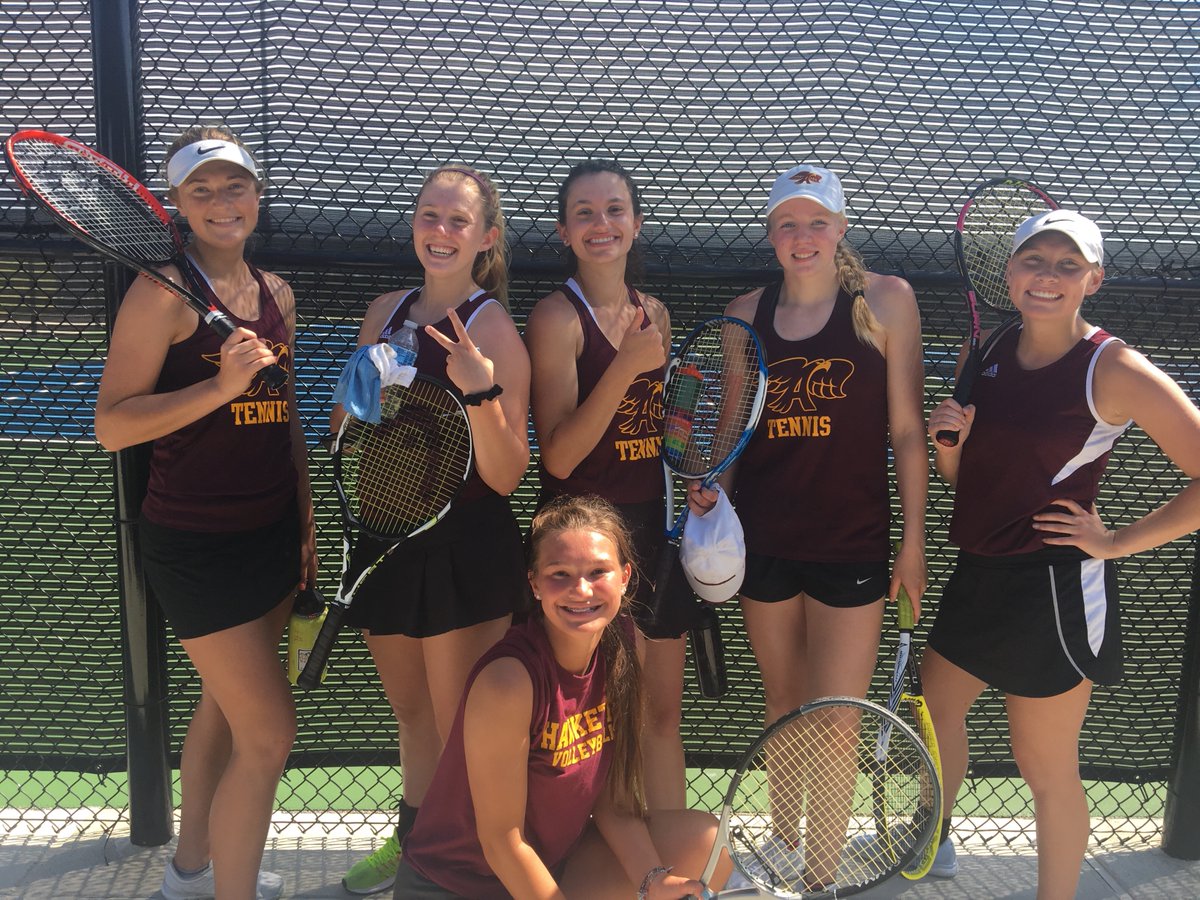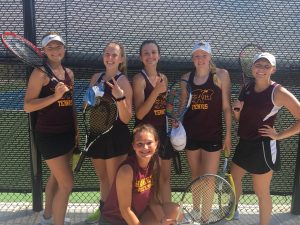 When the Ankeny girls' tennis team suffered an 8-3 loss at Southeast Polk on April 12, senior Alexis Legg didn't stick around for the end of the meet.
Legg, a dual athlete, lost her singles match before leaving to join the Ankeny girls' soccer squad, which was also playing at Southeast Polk that night. She scored a goal as the Hawkettes posted a 3-2 victory in double overtime.
On Monday, Legg returned to Pleasant Hill with her Ankeny tennis teammates for a rematch against the Rams. This time, she stuck around until the end.
Legg won both of her matches as the Hawkettes posted a 5-2 victory in the quarterfinals of a Class 2A regional team tournament.
"It was a fantastic day of tennis," said Ankeny coach Katie Owens. "We had a strong showing in singles."
Ankeny won four of the six singles matches to take a 4-2 lead. Legg posted a 6-3, 6-3 victory over Molly Harvey at the No. 2 position.
Legg then teamed up with Katelyn North for a 6-2, 6-3 win over Rosie Bracewell and Brooke Shepherd in the No. 2 doubles match. The victory sealed the outcome and was crucial for the Hawkettes, because the other doubles matches–which were not completed–were close at the time.
Ankeny raised its record to 4-5, while Southeast Polk dropped to 4-10. The Hawkettes will play Boone (7-3) in the semifinals on Saturday at Dowling Catholic.
Here are the match-by-match results:
Ankeny 5, Southeast Polk 2
Singles–Stutzman (SEP) beat Weber, 6-0, 6-2; Legg (A) beat Harvey, 6-3, 6-3; Greathouse (A) beat Bracewell, 2-6, 6-2, 1-0 (2); Shepherd (SEP) beat North, 7-6 (5), 4-6, 1-0 (7); Jacobsen (A) beat Northway, 6-4, 7-6 (3); A. Johnson (A) beat Carley, 6-2, 6-0.
Doubles–Weber/Greathouse vs. Stutzman/Harvey, DNF; Legg/North (A) beat Bracewell/Shepherd, 6-2, 6-3; Jacobsen/A. Johnson vs. Northway/Carley, DNF.