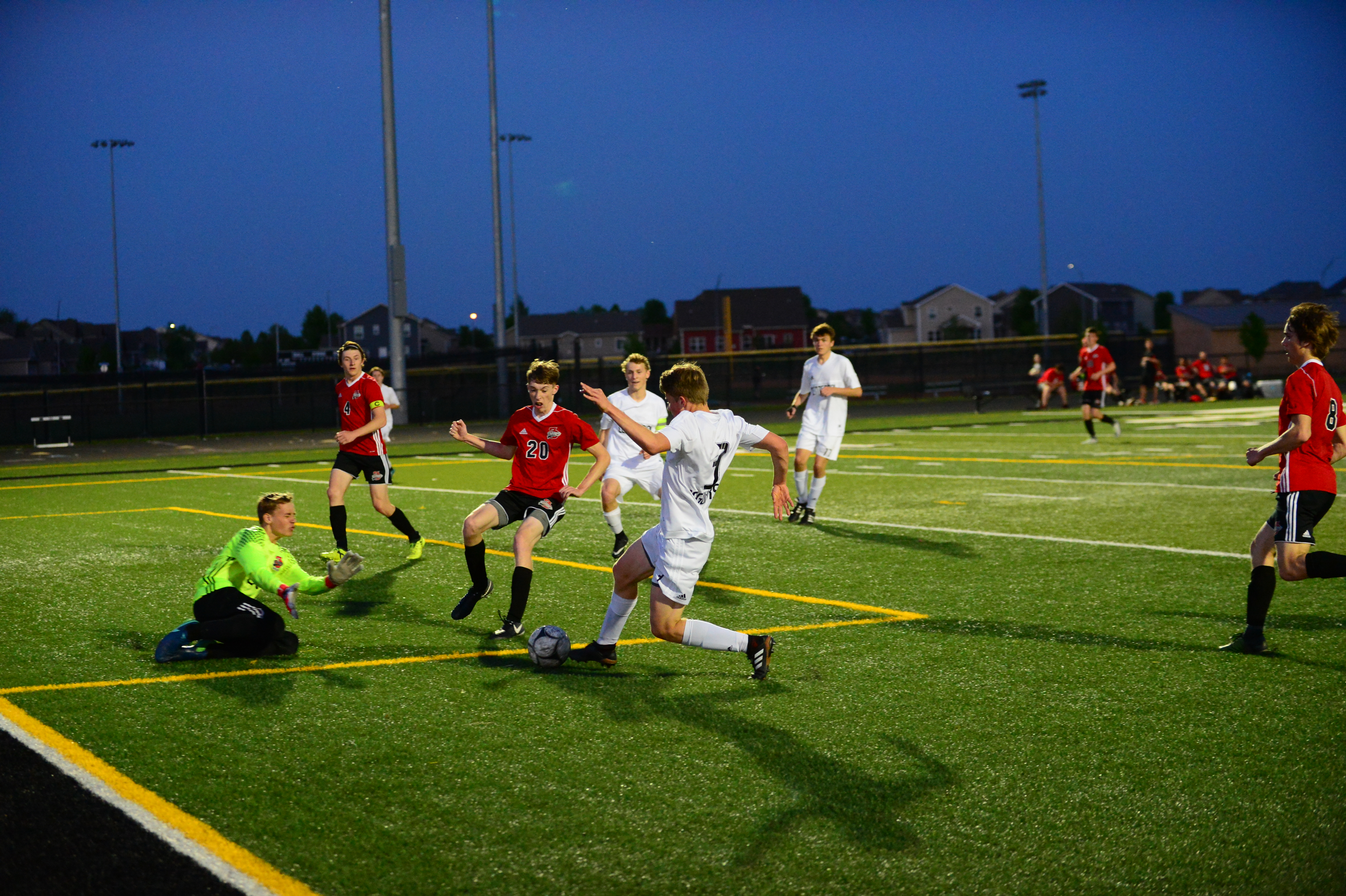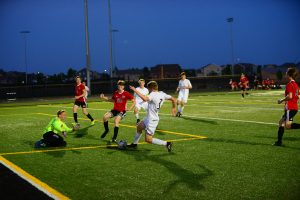 The Ankeny Centennial boys' soccer team celebrated its Senior Night on Tuesday with a 9-0 victory over visiting Fort Dodge.
Will Overberg scored a pair of goals and also had two assists as the sixth-ranked Jaguars closed out the regular season with a 13-4 record. They will now have a week off before opening substate play.
The loss was the 11th in a row for Fort Dodge, which dropped to 1-12. The Dodgers, who were held scoreless for the seventh straight game, have scored only three goals all season.
"A win is a win," said Centennial coach Brian Duax. "Fort Dodge was not very strong, but it was a good opportunity for some guys who don't normally get a lot of minutes to log a lot of minutes tonight. It's always good to get some other bodies in there to get some more experience to help us out in the future."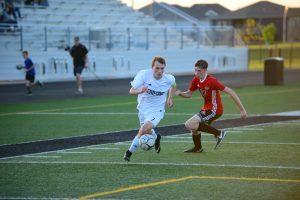 Alex Keninger had two goals in the win, while Michael Brandt and Jordan Gilmour each contributed a goal and an assist. Roland Agyeman, David Guddall and Michael White scored the Jaguars' other goals.
Centennial will host Ames or Marshalltown in a Class 3A substate semifinal on May 23.
"We've ran the gauntlet," Duax said of his team's tough schedule. "We know what 90 percent of the teams that we might play are made of. We just need to work on a few things ourselves, and just rest and recover a little bit."
However, the Jaguars will be without sophomore Cole Vincent for the rest of the season. He suffered a broken jaw during Thursday's practice.
"He's done. His jaw is wired shut for six weeks," Duax said. "It's a huge loss for us, because he was a very productive player. But like I told the guys, it's next man up."