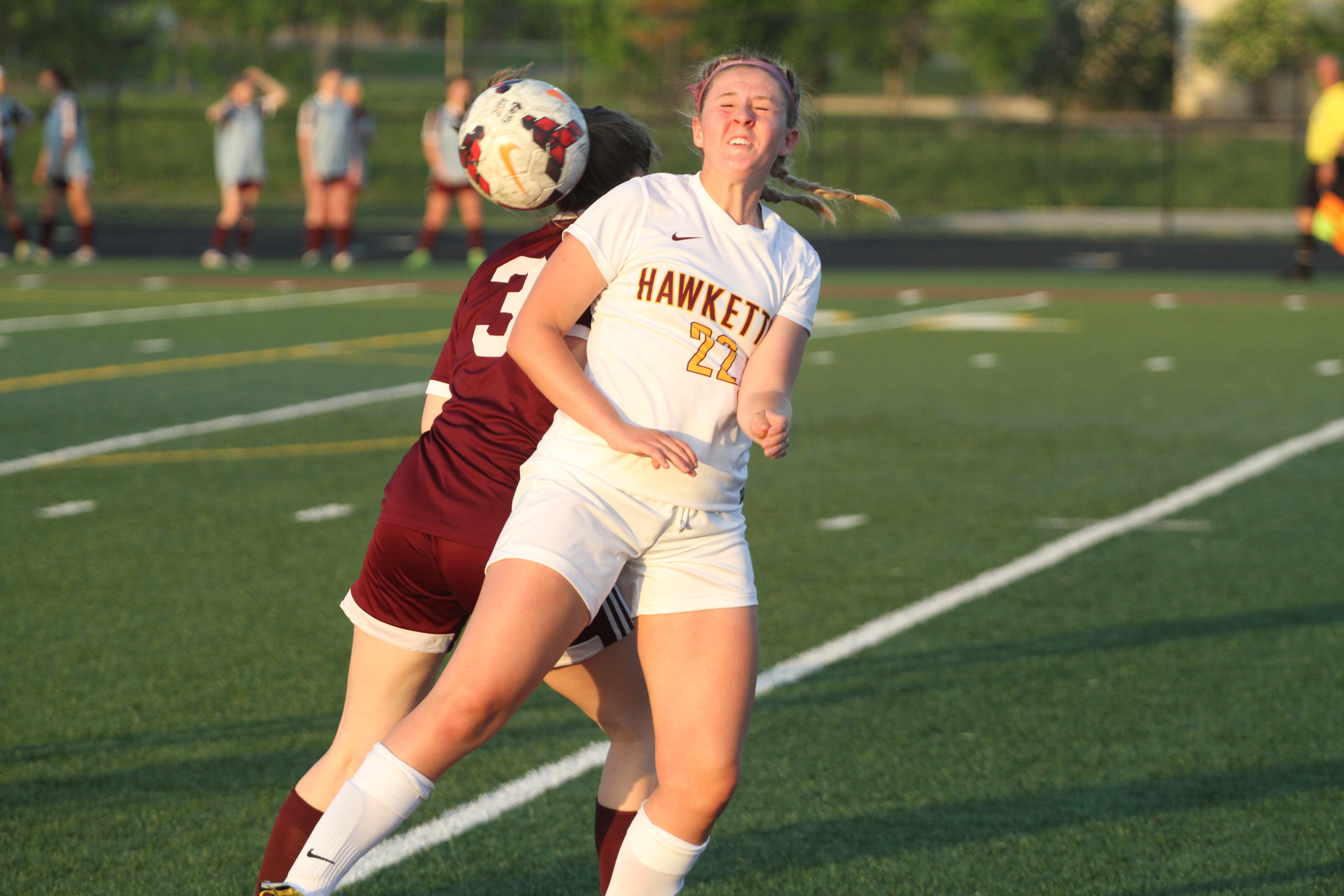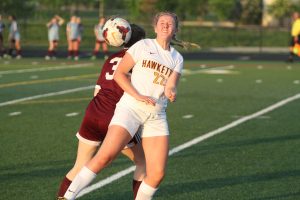 The Ankeny girls' soccer team looks ready for postseason play.
The third-ranked Hawkettes scored two goals in the first 10 minutes of the game and went on to defeat No. 6 Dowling Catholic, 3-0, in a non-conference matchup on Tuesday at Ankeny. The loss snapped an eight-game winning streak for the Maroons, who fell to 9-2 on the season.
"I think we kind of had it from the get-go," said Ankeny coach Dan Bertsch, whose team improved to 14-2. "Again, the girls are playing well right now. We're kind of getting into a little bit of a routine, and some of our injured players are getting healthy. We got after them early on and really controlled the tempo of the game throughout the 80 minutes."
Ankeny took a 1-0 lead barely 2 minutes into the game. Riley Whitaker fired a long pass to Alexis Legg, who then found the net for her team-leading 24th goal of the season.
The Hawkettes later increased their lead when Ashley Harrington took a corner kick and somehow booted the ball into the goal.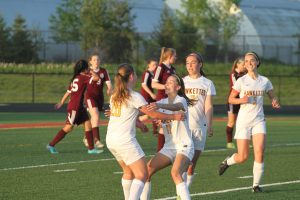 "Legg got us started like she has done many times before, and then Ashley had the rarity of scoring from a corner kick and that just doesn't happen," Bertsch said. "You can't blame the wind because it wasn't windy–that was technique, and it was amazing."
Ankeny scored its final goal late in the game after Whitaker was moved from the defense to an attacking wing position. The Iowa recruit took advantage of the opportunity, scoring an insurance goal for the Hawkettes.
"I owed Riley some time up top due to a bet that I lost with her," Bertsch said. "I told her not to let me down, and she ended up scoring a goal to secure the win. That was nice to have."
Ankeny has reeled off five consecutive victories since losing to crosstown rival Ankeny Centennial earlier this month. The Hawkettes will finish the regular season at Des Moines Hoover on Tuesday.
"This was a great confidence builder for us, especially on a night when we honored our seniors," Bertsch said.